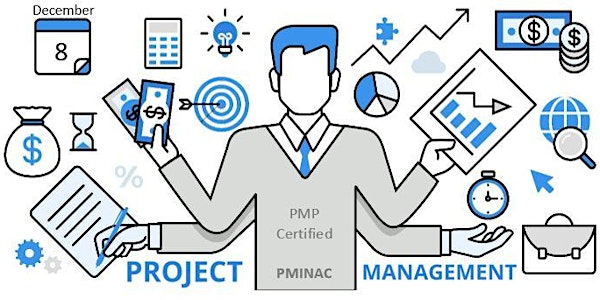 Project Management Professional [PMP] in Alberta
More project professionals are earning & maintaining their PMP certifications. Get to know how to become a Project Manager in Alberta.
About this event
Design your Project Management Career
Topics to be discussed:
Project Management as an Alternative Career Path
Project Management Certification Framework
PMI & PMINAC Membership Registration
Membership Benefits
Chapter Guess Pass Program
Project Management Institute - Northern Alberta Chapter [PMINAC Speakers]:
Ang Li - Director, Youth and Social Impact for the PMI Northern Alberta Chapter
Ang Li holds an MBA degree and is a Project Management Professional (PMP)®, Professional in Business Analysis (PMI-PBA) and PMI Agile Certified Practitioner (PMI-ACP)® certification holder. Ang has nearly 15 years of progressively responsible and diverse work experience that has spanned the areas of business analysis, project management and IT leadership.
Ang is actively involved in the project management and business analysis community locally and globally. He is a long-term volunteer with the PMI Northern Alberta Chapter and served in various board roles, including president, since 2013.
----------------------------------
Abiodun Sorinolu, Vice President, Certification for the PMI Northern Alberta Chapter
Abiodun, wale, has a Bachelor of Engineering degree in Civil Engineering and Master's degree in Project Management, in addition to over 30 years' experience in project Controls, planning and management of engineering projects.
Abiodun, is an eloquent public speaker, PMI conference speaker, PMI article writer, PMI subject matter expert, Corporate 'lunch and learn' teacher. He has vast experience representing owners, contractors and consultants.
He is highly motivated, able to function independently with managerial and leadership skills. Adaptable to a variety of work situations. He has excellent listening and communication skills and a focus on attention to detail. He is an outgoing, energetic and friendly individual. He enjoys working in a friendly team environment.
He is married with two children.