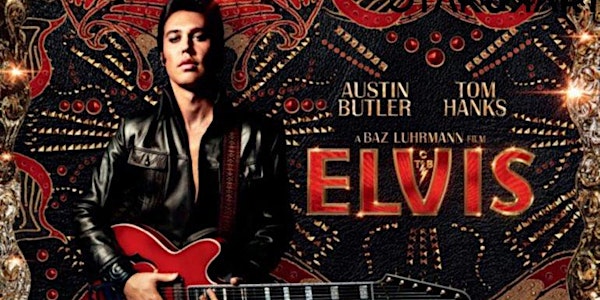 Projection spéciale | Special Screening - Elvis (2022)
Ce film est déconseillé aux enfants de moins de 13 ans. | This movie is not recommended for children under 13 years old.
When and where
Location
Victoria Hall Community Centre 4626 Rue Sherbrooke Ouest Westmount, QC H3Z 1G1 Canada
About this event
(en anglais)
Rejoignez-nous pour une projection spéciale de Elvis (2022). Classé 13 ans et plus.
Elvis (2022)
La vie et l'œuvre musicale d'Elvis Presley à travers le prisme de ses rapports complexes avec son mystérieux manager, le colonel Tom Parker.
Mettant en vedette Austin Butler and Tom Hanks. Réalisé par Baz Luhrmann.
~~~~
Join us for a special screening of Elvis (2022). Rated PG-13.
Elvis (2022)
From his rise to fame to his unprecedented superstardom, rock 'n' roll icon Elvis Presley maintains a complicated relationship with his enigmatic manager, Colonel Tom Parker, over the course of 20 years.
Starring Austin Butler and Tom Hanks. Directed by Baz Luhrmann.