Projection virtuelle / Online Screening - La Journée du cinéma canadien
Projection virtuelle / Online Screening
About this event
La Journée du cinéma canadien est une grande célébration pancanadienne rendant hommage à l'immense talent des cinéastes d'ici.
Pour souligner cette journée, nous sommes heureux de présenter une projection virtuelle du film La passion d'Augustine de Léa Pool.
Inscrivez-vous pour recevoir le code d'accès au film. Vous pourrez le visionner sur un ordinateur ou un appareil mobile. Gratuit et ouvert à tous.
Disponible en ligne toute la journée en français et en anglais (soutitré).
---
National Canadian Film Day is a massive one-day, coast-to-coast-to-coast celebration of Canadian cinema.
To highlight this day, we are happy to present an online screening of Léa Pool's The Passion of Augustine.
Register to receive the code to access the film. You can view it on a computer or mobile device. Free and open to all.
Available online all day in French and English (with subtitles).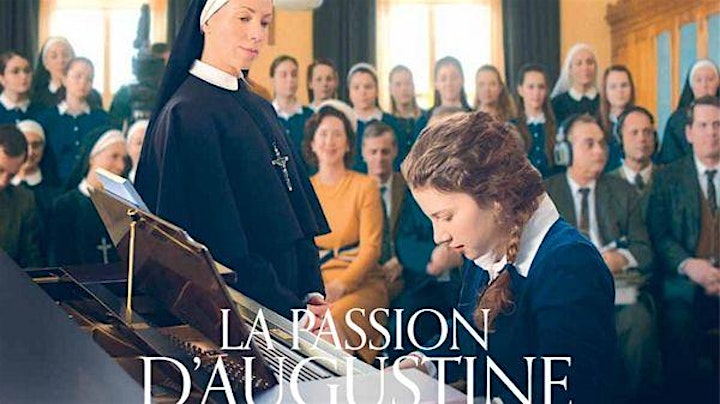 La passion d'Augustine (2015)
Réalisé par Léa Pool
À la fin des années 1960 au Québec, une religieuse qui enseigne la musique met tout en œuvre pour sauver son école, menacée de fermeture.
The Passion of Augustine (2015)
With English subtitles.
Directed by Léa Pool
In a small convent school in 1960s rural Quebec, Mother Augustine provides a musical education to young women no matter their socio-economic background. However, with the looming changes brought by Vatican II and Quebec's Quiet Revolution, the school's future is at peril.