Description
Register before November 10th for early registration of $20. After November 10th, the regular registration will be $25.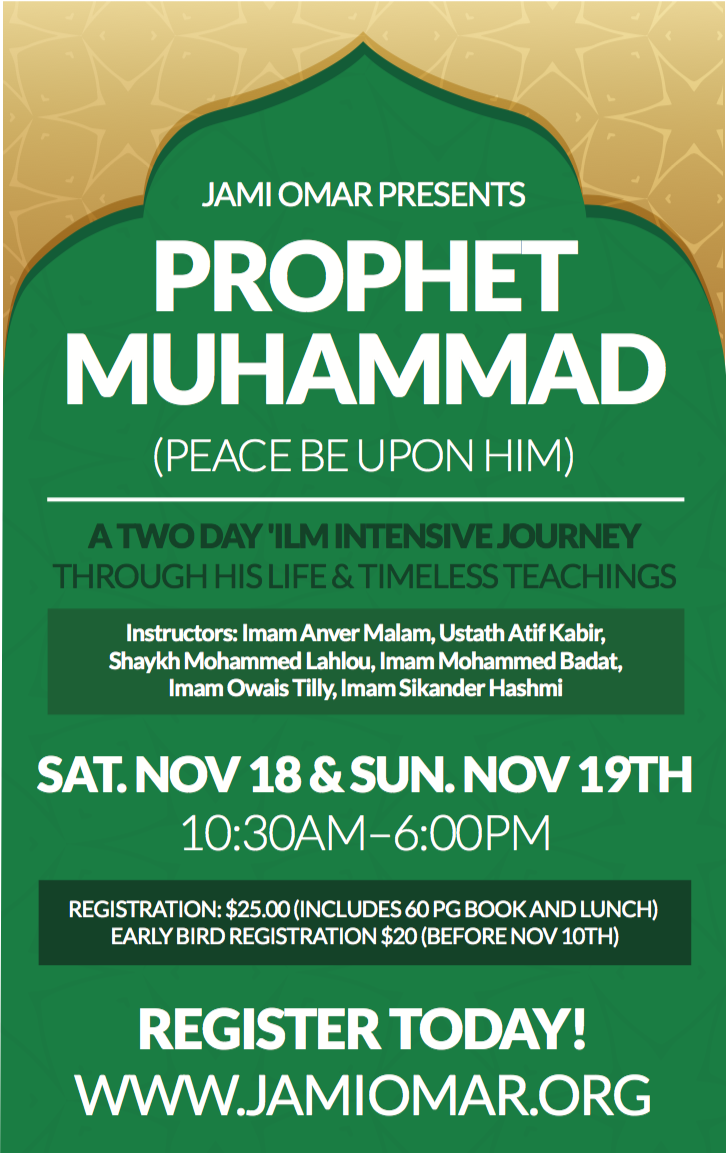 Love for the Prophet (sallaLahu 'alayhi wasallam) is an integral part of true Faith. His sacred life has influenced the Universe in a way that no other person has. Embrace yourself for a 2 day 'ilm journey in to his life and timeless teachings that will impact you in a meaningful way and give support in rising up to the contemporary challenges of today's world.
'Ilm intensive weekend will offer a learning experience that is relative, exciting and inspiring, in sha Allah. Starting from the Birth & childhood all the way up to the farewell Hajj up until the last moments of his sacred life, along with major events in between that are filled with lessons & reflections. "The life of Prophet Muhammad"sallaLahu 'alayhi wasallam) is a weekend you would not want to miss!
All attendees will receive a copy of the book The Life of the Prophet Muhammad (PHUH) Made Simple.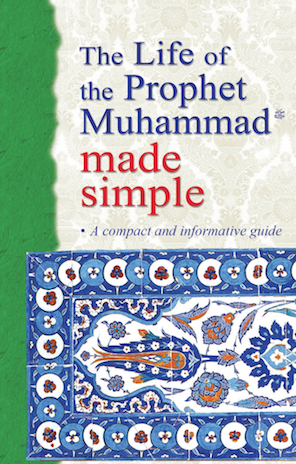 Topics of the lessons include:
Revelation and The First Believers, Early Hardships, Journey to Taif, an Extra Ordinary Journey, the Migration to Madina, the Prophets Mosque, Family, What Did The Prophet Look Like? ...and much more!