Conoce acerca de cómo una buena estrategia de propiedad intelectual puede ayudar a valorizar tu empresa y escalar mundialmente.
About this event
Este webinar se hace en colaboración con LicenciArte. #LatAmStartups como empresa designada para el programa de #StartUpVisaCanada tiene la oportunidad de dar a conocer a startups Latinoamericanos la importancia de la propiedad intelectual para poder ser parte del programa de #StartupVisaCanada.
El programa de Startup Visa es la fase III de aceleración en #LatAmStartups, apoyando a los co-fundadores que son parte de este programa a acelerar en ventas y fondeo en Norteamerica a la vez que esperan por su visa de residencia permanente como co-fundadores de sus entidades tecnológicas.
La propiedad intelectual es un punto esencial dentro del programa de Startup Visa, en esta oportunidad nos acompañarán:
David Hurtado, CEO y co-fundador de LicenciArte Autor principal del Reporte de Valoración de Invenciones de América Latina #VICAL #LicenciArte
El valor probable de las invenciones científicas por medio de técnicas de comparación de indicadores e Inteligencia Artificial soportados en la bibliométrica. Y de este modo, obtener unos resultados transparentes, comparables y mostrar un panorama cuantitativo de la eficiencia de los actores de Ciencia, Tecnología e Innovación entre los países de nuestra América Latina y el Caribe.
y Miryam Lazarte, CEO de LatAm Startups. Fundada en 2016, #LatAmStartups ha sido el programa bandera para las startups de Latinoamerica que buscan acelerar sus negocios en Norteameérica teniendo como entrada Canadá. Mas de 130 startups han pasado por los diferentes programas de LatAm Startups desde sus inicios en 2017. En 2019 LatAm Startups fué designada por el gobierno Canadiense como incubadora/aceleradora que apoya el programa de Startup Visa en el país. LatAm Startups es tambien miembro de la Asociación Nacional de Inversionistas de Canadá (NACO) y es apoyada por la ciudad de Toronto.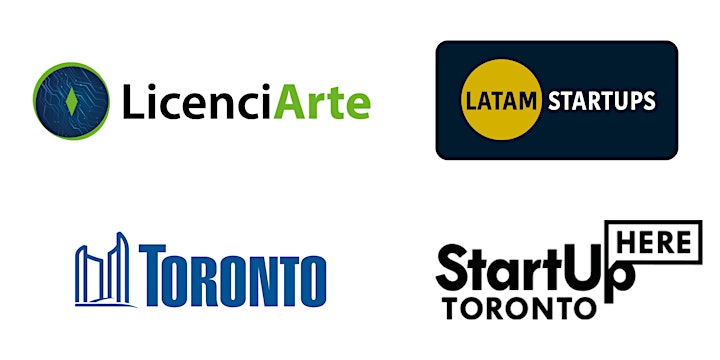 Organizer of Propiedad Intelectual y Programa de #StartUpVisaCanada
LatAm Startups is a non-profit corporation helping startups to scale. We're based in Toronto, providing softlanding and bootcamp programs for technology companies. LatAm Startups has an MoU with the City of Toronto and we're members of the National Capital Angel Organization in Canada.
Learn more about LatAm Startups through www.LatAmStartups.org