Description
Join us for an inspiring moderated panel discussion and technology showcase on the subject of PropTech (i.e. Property Technology) on Thursday, May 16th at Bayview Yards.
Panelists will include local real estate and construction thought leaders and the showcase will feature local technology companies that help make life better for property owners, property developers and property managers, not to mention tenants!
The schedule will be as follows:
3:00pm: Registration | Networking | Tradeshow
4:00pm: Panel Discussion
5:00pm: Networking | Tradeshow
Light snacks and refreshments will be served.

If you have any questions, please contact Darryl Duncan at darryl.duncan@rbc.com
Featured Panelists

"The sustainability movement has created an unprecedented cycle of innovation in the building industry driving towards less use of natural resources, energy, water and generation of waste in our buildings. The result is healthier buildings with stronger financial fundamentals. We aim to keep Windmill at the front of this movement."
Jonathan is the founder of Windmill and brings a great deal of experience in corporate strategy, finance and business development as it relates to green development practices. Jonathan has spearheaded a new national consortium that is focused entirely on green building retrofits as part of Ledcor Construction. Prior to founding Windmill, Jonathan was a founding partner of Venbridge, a venture capital services division of Gowlings, one of Canada's leading law firms. Previously, Jonathan was CEO and founder of LOSC, Inc., a Boston based venture capital firm, and held senior positions with Corel Corporation and Exocom Consulting after completing his MBA.

Dave Wallace holds dual positions as both the COO of Regional Group and the president of the company's EQ Homes division. Dave is charged with leading the transformation of Regional from a third-generation family venture into a fully-integrated real estate investment and advisory platform. He is responsible for strategy, portfolio growth, governance, and operations.
As a dual Canadian and U.S. citizen with over 25 years of real estate experience in both countries, including development, finance, and construction, Dave brings a different perspective to the mix. He is a LEED AP, and has developed LEED communities and buildings in Canada and the US. Prior to joining Regional, Dave was COO of Portrait Homes, a mixed-use and residential developer in Vancouver, BC. Earlier in his career, he was a financial advisor and corporate account executive with Prudential Bache Securities in San Francisco, CA, and he holds FINRA series 7 and 3 licenses.


Terry Young is a Real Estate Executive with a proven record for complex contract negotiations, improving efficiency through sustainable practice, strategic planning and efficient asset management. Analytical and detail-oriented problem solver, with the ability to negotiate acceptable outcomes while understanding the others party's point of view in order to gain agreement. Tenacious in pursuit of goals. Dedicated to the organization with knowledge of cutting-edge technological advancements. Motivated professional with a proven ability to provide leadership with regards to strategy formation and implementation, finance, human resources, project delivery, capital/operational planning, procurement, and sustainability.

Featured Tech Companies (more to be announced):


Camcloud: Cloud Video Surveillance Made Simple. Modern, hardware-free and built for businesses.

Mero is an IoT company providing deep insights into the way a facility is utilized, with flexible sensor technology. By monitoring common restroom supplies and traffic levels, Mero is able to uncover lost revenue for commercial property managers immediately.

We're a progressive architecture firm providing a fresh outlook on how people live, work, and
play in the architectural context.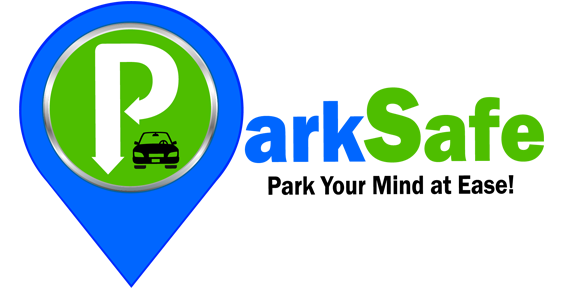 Park Safe Inc. – Park Your Mind at Ease!

"The Workspace Utilization Experts" - The world's top CRE organizations depend on our workspace analytics platform to help them evolve their global real estate portfolio with confidence.

Insurego is revolutionizing property-insurance delivery for Canadians by utilizing public-access-data compiled by CGI and Opta to power artificial intelligence and machine learning which automatically monitors property insurance risk and shops the best rates. This saves property owners time, money and headache.


Illumisoft Lighting is an Ottawa based manufacturer of commercial architectural LED lighting fixtures. We have the #1 rated most efficient light fixtures in the world, along with soft, diffused, low glare, people friendly light quality. Fixture-In-Fixture retrofits with a 5 minute install, or new construction models. Class A office looks, quick payback and customer service right here in Ottawa, adds value to any building.

Haystack Magic develops and markets software for physical asset tracking within Smart Workplace, Building, Factory or City, using regular smartphones and commodity Bluetooth beacons. The unique relative location method and proprietary algorithms eliminate the cost of custom infrastructure while increasing the precision of indoors location, helping increase operational efficiency, reduce inventory and increase employee and customer satisfaction.

Triacta Power Solutions designs and manufactures open standards, revenue grade, web and BAS-connected meters and data acquisition devices for energy management, tenant billing, and building control applications. Triacta meters ship with software for meter deployment, management, and flexible data export — everything needed to create and manage a metering infrastructure

Giatec is the world leader in concrete testing technology. The firm recently won "Most Innovative Product" at World of Concrete 2019 and the 2019 Innovation Award from the National Association of Corrosion Engineers. Headquartered in Ottawa, Canada, Giatec was recognized in 2018 as one of the country's fastest growing companies.

GoFor Delivers

The Attain Group is a professional engineering comprised of a team of technology consultants and engineers, providing best in class solutions for telecommunication, security, multimedia and intelligent building systems-that use a low-voltage building infrastructure. We provide these services to public and private real estate owners, end users, federal government ministries, architects, and other professional engineering firms. Our expertise helps these organizations better understand, control, and protect their technology and building systems assets.

Ecovena is an Ottawa-based company that manufactures, sells, and installs energy saving hardware for multi-residential and commercial buildings.
Food and Beverages brought to you by: