Prospecting For Geniuses ... at Things Other Than Prospecting

Tuesday, 10 September 2013 from 2:00 PM to 3:00 PM (EDT)
Event Details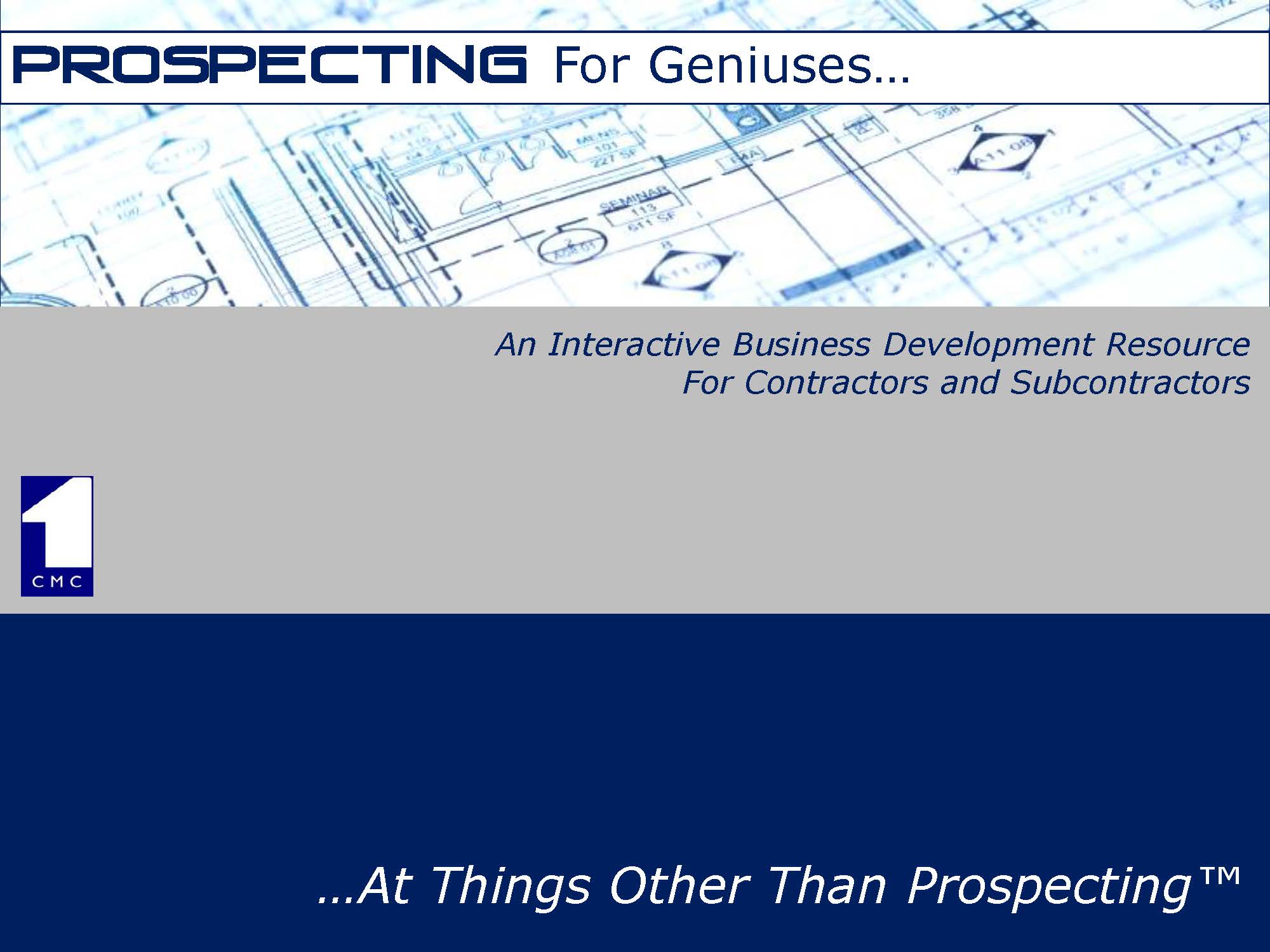 A one of a kind -- Interactive business development solution
created for the A/E/C marketplace
We have all heard of the famous "For Dummies . . . " seires of books: such as Wine Tasting, Personal Financing, Raising Chickens, etc. for Dummies.
Well, we don't work with dummies. 
Our clients are extremely talented at their core offering but many are not as skilled at sales and marketing, which is why we created our For Geniuses™ series.
Each module is an interactive solution for the busy executive who knows that buying a book alone is not likely a workable solution.
In this program, at the comfort of your desk, via a webconnection, Bobby Darnell will walk you through step by step, in a live, interactive session.
You will learn techniques for prospecting that will move you forward to closing without cold calling.
You will learn how I was able to:

Get a one-on-one meeting with the now CEO of the Home Depot;

Get my client a web presentation with eight decision-makers at Wal-mart.

Get a one-on-one teleconference with the CEO of an international building product manufacturing company . . .
without making one phone call.
You will learn: 
How to increase your prospecting efforts by at least five-fold;

How to develop a near 'autopilot' approach to reaching new prospects;

How to use our proven templates for a soflt approach;

Contact mining and storage and why this is extremely important;

How to get others to help you find the best point of contact;

How to differentiate your approach from others;

Why Memorial Day, Independence Day and Labor Day are your friends;

How social media is more than just the latest buzzword;

How 'posturing' can make you easier to find than your competitor;