When and where
Location
Delta Town and Country Inn Vancouver-Blaine Highway Delta, BC Canada
Refund Policy
Contact the organizer to request a refund.
Description
You can't work harder...You need to work smarter
Finally, real tools, real techniques for real life problems!
ProTECHtivity is a workshop designed to
Massively Increase Your Productivity
We have assembled a lineup of outstanding productivity experts. covering everything from time and contact management to email and organization
KeyNote
ProTECHtivity
Dotto will open your eyes to some of the best productivity apps on the market, and he will show you ways to integrate them with your devices and your lives.
Come away with a perfect productivity "starter set.
The perfect start to a day that represents the beginning of finding massive productivity in your technology!
8:30
-
9:30
Steve Dotto
Canada's most repsected Geek
Coffee - 9:30 - 10:00
---
Morning Session - 1
The Personal Productivity Power Session : Email and Task Management
Email has managed to take hold of too many lives, distracting us from what we really should be doing by sucking us back into responding to messages coming at us on an ongoing basis. Task management is one of the hardest things to get a handle on, because many of us don't know the difference between a task and things like a project, goal, or something similar. Further to that, we often use the wrong tools -- and mindset, for that matter -- when dealing with tasks.

In this session, Mike will share the tips, tricks, and tactics you can use to treat email in a way that allows you to be productive both inside your email application -- and beyond it -- as well as work with attendees in a way that allows them to not only clearly identify what a task is...but to identify how to manage all the tasks they deal with today and going forward through the use of strategies and tools
10:00
-
11:00
Mike Vardy
Writer - Talker - Productivityist
Taking Charge of your Inbox:
Top Tips Managing your SmartPhone AND Email
We all live and die by our email and our smartphones yet 90% of people don't really understand how it all works.
They feel frustrated and overwhelmed in this ever changing world of technology.
If you have any of the issue below this workshop is for you if you:
1. Are just living with duplicate contacts because you don't know how to fix it?
2. Find searching for a contact's info on your Smartphone a lesson in patience…Which contact is the correct one with the phone number you need to call?
3. Are setting client appointments with back and forth phone calls and emails
4. Look up your meeting using a browser.
5. Manually keep track of important client and friends birthdays and anniversaries.
6. HATE trying to search for that important email you received a few days ago. Where did you file it?
No more! Most people use their Smartphones and Emails every single day but don't understand amazing and powerful that can fix ALL the issues stated above and more!
In this workshop, Darci will share insights, tips and tricks on how your email integrates with your Smartphone, whether it is a BlackBerry, iPhone or Android. You will finally understand how things work! Be more productive, save time and learn about some amazing apps and utilities that will help you be less frustrated and overwhelmed. This presentation will be shown using Outlook 2010, though it won't matter if you use any other email client like Google or Mac Mail. Everything we do can be done on your smartphone! There will be live demo's so you can finally love the technology you use!
10:00
-
11:00
Darci LaRocque
Know More. Do More.
Spend Less
Coffee - 11:00 - 11:15
Morning Session 2
Stop Wasting Time on Social Media!
It appears some people spend all their time on social media. Others avoid it, afraid or will usurp all their time.
The business question is: what are you accomplishing with your social media efforts? What is the return in that invested time?
Join Deborah Kriger to learn where to focus your time and energy for your particular business, industry, and personal brand. Discover the tools to save time, reach more of your target market, maximize and measure results. This workshop includes actual training on Hootsuite and other software and is ideal for the beginner to intermediate techno-skill level.
11:15
- 12:15
Deborah Kriger
Too Much Paper, Never Enough Time!
Receipts, Bills, Invoices, Statements, Notices, Credit Card slips.
We deal with an overwhelming volume of little bits of paper, all of which all has to be dealt with; hopefully once, but never more than twice.
There has to be a way for Technology to help!
Building a trusted system; there are very real physiological and psychological cascading benefits to being in control of your paperwork. Not to mention the time savings
This is the workshop for you if:
You are overwhelmed by the paper in your life
You are constantly in "catch up" mode
You will learn to:
Stay on top of all your paper
Develop a system where you can find everything, when you need it
Save time, save money, gain control and develop peace of mind!
With my simple tips and tricks, start your personal journey to making peace with your finances, Who knows, maybe we'll find the answers to save your marriage or reduce your stress around money and taxes.
11:15
-
12:15
Eileen Reppenhagen
TaxDetective®
---
Lunch - 12:15 to 1:15pm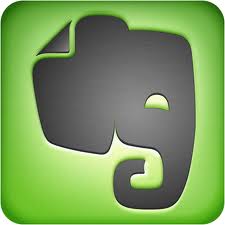 Afternoon Keynote
Everything in Evernote
Steve Dotto returns to provide the essnetial introduction to EverNote, He will show you how to set up a trusted system using Evernote at it's hub. On your PC or Mac, your phone and tablet, EverNote fits in and becomes the basis for you discovering Massive Productivity, in your Technology!
1:15
-
2:45
Steve Dotto
Canada's most repsected Geek
---
Coffee - 2:45 - 3:00
---
Afternoon Session
The Personal Productivity Power Session: Time and Idea Management
Time is our most valuable element, and yet many of us let it pass us by rather than use it to its fullest. Every one of us on this planet has the exact same amount of time in a day to deal with -- it's how we choose to deal with it that separates us. In this session, Mike will offer you a better understanding of how time plays a role in your productivity, and how you can really take advantage of every moment.

Mike will dive into the world of "idea management" as well. where he will provide you with tips, tools, and strategies that will help attendees take ideas that have the potential to be good and make them great.
3:00
-
4:30
Mike Vardy
Writer - Talker - Productivityist
The Paperless Office
Going paperless is about much more than just scanning your paper. How do you organize your electronic documents so that you can find them when you need them? The last thing you want is to trade a paper mess for a digital mess.

This session discusses hardware and software for going paperless, file organization, naming, security, finding documents, what to keep, and more.

You will know how to be in control of your paperless documents so that you can find what you need, when you need it.
3:00
-
4:30
Brooks Duncan
Paperless Efficiency Expert
Lunch Included
Coffee and snacks included
Free WiFi on Site - Bring your device!
Topics subject to change