Description
ProtoTO is Toronto's tabletop game design convention. This annual, weekend-long event offers new and established designers of card, board and role-playing games a chance to playtest their designs at an accelerated pace. At ProtoTO, the design iteration process (Design>Test>Feedback> Repeat) is expedited as designers gain valuable feedback from many playtesters over the course of a weekend.
ProtoTO 2018 will kick off with a talk by board game designer Erica Hayes-Bouyouris entitled "Brain Candy: Inspiration and Ideas." Following the talk, all designers will set up their games for the Games Showcases. During the showcases, playtesters can sign up for the games that they'd like to play during the playtesting sessions on Saturday and Sunday, and publishers will get a chance to meet the designers and get an overview of all of the prototypes.
On Saturday and Sunday, designers will test their games and get feedback from playtesters.
There will also be plenty of open gaming throughout the weekend where anyone can test out a prototype, or play one of the many games in the BoardAgain gaming library.
Throughout the weekend, there will be raffle draws for many great prizes! Beer will be sold on Friday and Saturday nights and all are welcome to keep the fun going at our after parties!
View the full schedule: www.prototo.ca/schedule
---
Tickets
Designers
Designers can buy tickets for as many 3 hour long playtesting sessions as they like.
All designers (regardless of how many sessions they sign up for) will receive:
-1 extra ticket to all 3 days of ProtoTO (for a co-designer, friend, helper, whoever!)
-Access to all 3 days of ProtoTO (talk on Friday night, play games during all playtesting sessions, open gaming and after parties)
-1 free raffle ticket
-Access to BoardAgain's game library during Open Gaming

Playtesters
A playtester ticket includes:
-Access to all 3 days of ProtoTO (talk on Friday night, play games during all playtesting sessions, open gaming and after parties)
-1 free raffle ticket
-Access to BoardAgain's game library during Open Gaming
Vendor tables
Each vendor will have a 6' long table on the bridge that leads into the convention area. This is a very high traffic area and ALL attendees of ProtoTO will pass by these tables. This is a great opportunity to gain exposure, network and sell products. Limited tables available - get your spot today!
Publishers and Media: For ticket inquiries, contact info@protoTO.ca
---
Buddy Program
First time attending ProtoTO? Going solo? Want to make new friends?
Check out the ProtoTO Buddy Program! Buds have attended ProtoTO before and will show their Buddies (attendees who want to make new friends) around, introduce them to people and play games with them.
Read more, and sign up, here: www.prototo.ca/buddy-program
---
Development stage of prototypes
ProtoTO is about designers testing out their prototypes, and not demoing final products. Please only present games for which you want feedback.
Location and accommodations
ProtoTO 2018 will take place at the Ramada Plaza Toronto Downtown, 300 Jarvis Street.
This venue is not 100% wheelchair accessible, please contact info@protoTO.ca for any accommodation requirements. Read more about the accessibility of the venue on the FAQ page.
The Ramada Plaza is offering a discounted room rate of $209 + tax/night for ProtoTO attendees (usually $314 + tax in September). To reserve your room:
Go to Ramada's online booking system and select your dates

Click on the Special Rates drop down menu

Select Group Code and enter code: PROTOG

Click Update

The room rate should now be displayed as $209/night + tax
Email Pam at info@protoTO.ca if you have any issues applying the discount code.
Parking
There is underground parking at the Ramada. It is $16 per day and $10 per night.
Food and drinks
Beer and pop will be sold on Friday and Saturday evenings.
There will be a water station available for attendees throughout the weekend. It is recommended attendees bring a water bottle that they can refill.
The hotel has an on-site restaurant and many great restaurants are within walking distance of the convention.
Please note that outside food and drinks are not permitted in the convention area.
More questions can be answered on the ProtoTO FAQ page.
---
Follow #ProtoTO online
Twitter: @ProtoTO_
Hashtag: #ProtoTO
Facebook: www.facebook.com/groups/ProtoTO
Youtube: bit.ly/ProtoTOYoutube
Web: www.protoTO.ca


---


Organizer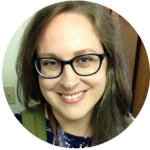 Pam Walls
Twitter: @PartyHatGames
FB: www.facebook.com/PartyHatGames
Web: www.partyhatgames.ca
Board Game Broads: www.facebook.com/groups/boardgamebroads
---
Questions?
Visit www.protoTO.ca or email info@protoTO.ca