Description
Calling all surfers, snowboarders, mountain bikers and extreme sports lovers for the premiere of PROXIMITY in Collingwood. This event is a collaboration between Surf the Greats and Northwinds Brewhouse & Kitchen. Lots of great food and beer on the menu and a pop-up shop by Surf the Greats all night. Invite your friends and family and come watch this epic film with us. In addition to the feature, we will also screen the Great Lake surf film 'On Days Like These We Must Surf' by Jake Kovnat.
Taylor Steele presents, PROXIMITY, a visceral portrait of modern surfing. The film follows eight of the world's best surfers - four legends and four rising stars - as they search for new waves and deeper understanding in exotic destinations.
PROXIMITY is a film that pairs surfings living legends with todays most progressive young surfers. The film is directed by award-winning filmmaker Taylor Steele, produced by Teton Gravity Research (TGR) in association with Garage Productions. Proximity will explore the delicate relationship between people, time, and place, showcasing surfing icons from different generations in diverse locations around the world.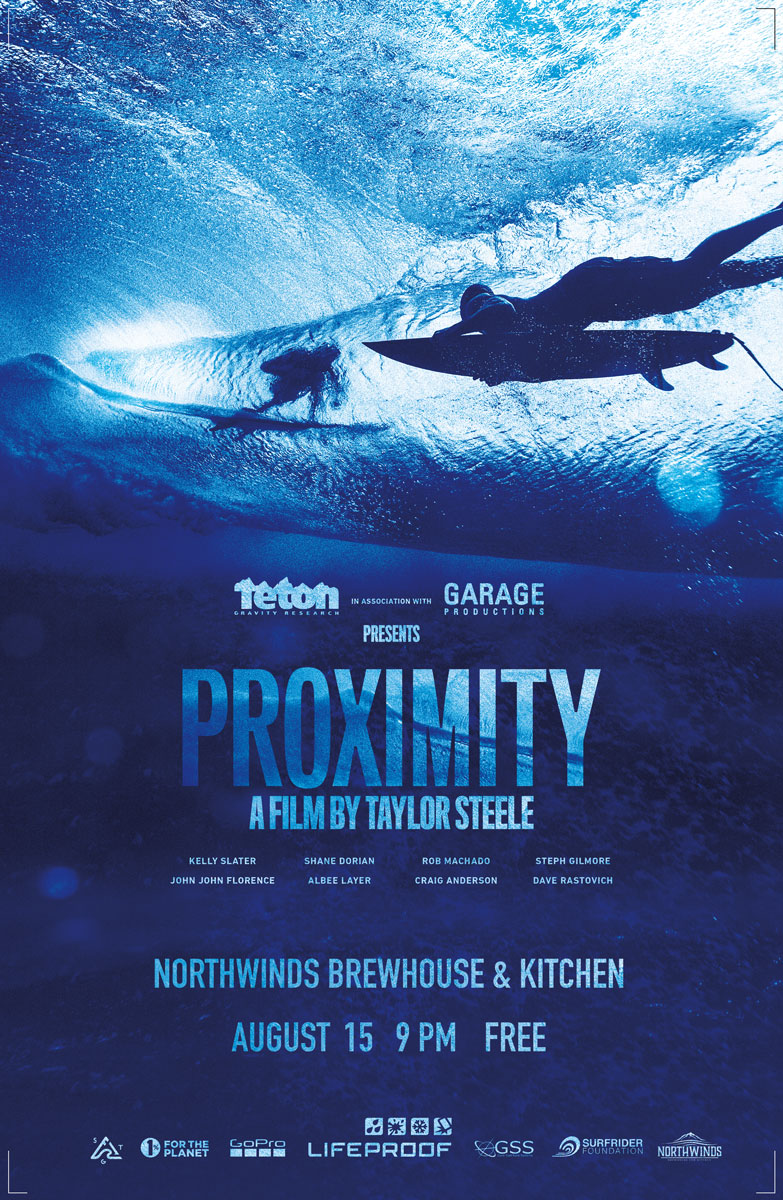 The film features:
* Kelly Slater and John John Florence in Asia
* Shane Dorian and Albee Layer in Europe
* Rob Machado and Craig Anderson in Chile
* Stephanie Gilmore and Dave Rastovich in Mexico