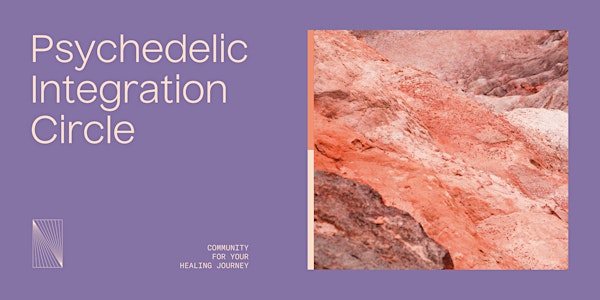 Psychedelic Integration Circle
Find community for your healing journey in a safe and non-judgmental space. Free and hosted monthly, tune in to connect, share and integrate
About this event
Have you had a psychedelic experience and are looking for a space to share with a like-minded group?
As psychedelics enter the mainstream more and more, opportunities to process our insights are a crucial factor for transformative healing.
Through our FREE, monthly Psychedelic Integration Circles, we want to provide a safe space for you to find support as you make sense of your experience. At Numinus, we know that psychedelics can be a catalyst for life-changing breakthroughs but recognize that long-lasting change can only be accomplished by actualizing these insights. Through non-judgmental listening and sharing, let's support one another in the process of integration.
Please note that this session will not cover general information about psychedelics. If you are interested in learning more please check out our resources on the website: https://numinus.com/what-are-psychedelics/
Event Details
Price: FREE
Date & Time: August 22, 2022 (7:30 - 9:00pm EST)
Location: Live, online
FAQs
What is psychedelic integration?
Psychedelic Integration is the process of taking the gained insights, emotions or attitudes from your experience and applying them into your life. It helps makes whatever breakthroughs or experiences you have had more tangible.
Can I join even if I live outside of Canada?
Absolutely! Just be mindful of the time zones.
Still have questions?
Email us at programs@numinus.com
The Facilitators
Dr. Maxime Bourgault D.Ps.
Karine Bertrand
Learn more about them here: https://numinus.com/services/psychedelic-integration-circles/#facilitators