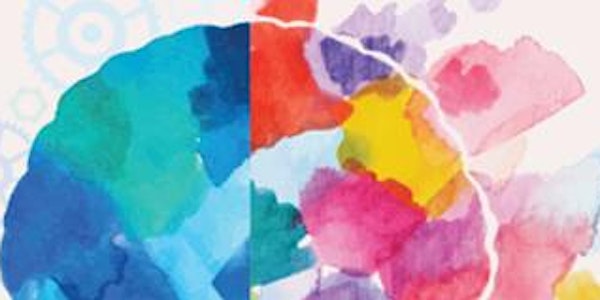 Psychological Health & Safety Event (VIRTUAL: Thurs Nov 26, 2020)
WorkSafe Saskatchewan invites you to an interactive, informative day focusing on psychological health & safety in the workplace
When and where
Location
Webex Events Virtual Conference From Anywhere, SK S4P 4H2 Canada
About this event
WorkSafe Saskatchewan is proud to present Psychological Health and Safety in the Workplace. 
8:30  - 9:15 Log in opens - technical support available
9:15     Opening Remarks:  Gord Dobrowolsky, Chair, WCB
9:30     Session 1:  Stress, Work and a Pandemic
Mary Ann Baynton, Principal, Mary Ann Baynton & Associates
This session is an opportunity to hear practical life hacks for living and working during this pandemic. The ideas shared are in response to the specific stressors identified by you or your peers. You won't be asked to think happy thoughts or review statistics. This is just a real life discussion about getting through the day without losing our…cool
10:30     BREAK
11:00    Session 2:  Supporting Successful RTW following Psychological Injury
Janice Decelles, Senior Consultant, MNP
Successful return to work following an injury is the outcome we all want to see but many find the process of achieving this to be complex, particularly when workers are returning following a psychological injury. Janice Decelles of MNP demystifies this process, taking us through the legal responsibilities of employers, the accommodation planning process and shares strategies for transforming the workplace to support psychological well-being.
12:00     LUNCH
1:00      Session 3 - Planning Healthy Change in Uncertain Times
Dr Graham Lowe, President, Graham Lowe Group Inc.
During times of uncertainty and unpredictable change – like the COVID-19 pandemic – many organizations are challenged to plan for the post-pandemic future. COVID-19 has not only strained the employer-employee relationship, it also has taken a toll on business performance and employee well-being. Indeed, the future of work arrangements and workplace design are now on the drawing board. This presentation will engage participants by offering practical steps they can take to plan, implement and sustain healthy change in their organization. Basic principles of healthy change can guide you through the pandemic and beyond. This approach will enable your organization to maintain a healthy and resilient workforce, build trust, and ensure organizational sustainability.
2:00     BREAK
2:30     Session 4:  Enhancing Individual & Organizational Change: Actionable Steps to Cultivate Psychologically Healthy & Safe Work Environments
Dr Joti Samra, R Psych, CEO & Founder, MyWorkplaceHealth.com
The global pandemic has underscored the critical importance of enhancing our psychological health, wellness and resilience - as individuals, and as organizations. Statistics don't lie - in 2017, the World Health Organization identified mental health issues as being the leading cause of global disability. Over the past 8 months, we have witnessed increased rates of alcohol use, rates of depression have doubled, and rates of anxiety have quadrupled. Now, more than ever, we have a critical imperative to take action. In this session, you will learn evidence-based, actionable steps that can be taken to enhance the psychological health and safety of work environments; equip our people leaders with the skills, strategies and approaches to effectively support the workforce; and steps to enhance your own personal wellness and resilience.
3:30    Closing Remarks:  Phil Germain, CEO, WCB