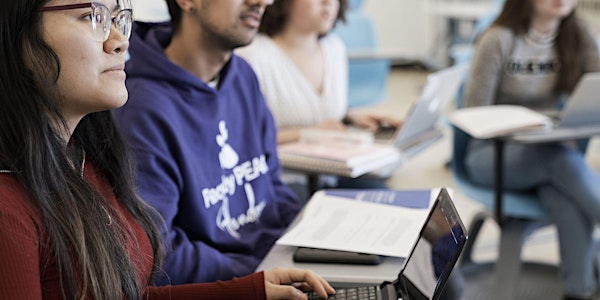 Psychology and the Cognitive Neuropsychology Stream
Psychology and the Cognitive Neuropsychology Stream
When and where
Date and time
Wed, Feb 8, 2023 2:00 PM - 2:30 PM PST
About this event
The Cognitive Neuropsychology Stream (Honours B.A/B.Sc.) is a great option for students interested in learning about the brain and how it changes as a result of development, damage or disease. We offer course options in English and/or French to accommodate the growing need for bilingual care in Southern Ontario. Students in our programs are at the forefront of scientific research that shapes and reflects what the workforce is looking for. Coordinating applied research opportunities between our students and hospitals and community health care settings, our interdisciplinary approach provides students with valuable hands-on experience, and health care centres with the services of knowledgeable psychology students.
-----------------------------------------------------------------------------------------------------------
La filière de neuropsychologie cognitive (B.A/B.Sc. avec spécialisation) est une excellente option pour les étudiants désireux d'en savoir plus sur le cerveau et sur la façon dont il change à la suite du développement, de dommages ou de maladies. Nous offrons des options de cours en anglais et/ou en français pour répondre au besoin croissant de soins bilingues dans le Sud de l'Ontario. Les étudiants de nos programmes sont à l'avant-garde de la recherche scientifique qui façonne et reflète ce que la main-d'œuvre recherche. En coordonnant les possibilités de recherche appliquée entre nos étudiants et les hôpitaux et les établissements de soins de santé communautaires, notre approche interdisciplinaire offre aux étudiants une expérience pratique précieuse et aux centres de soins de santé les services d'étudiants en psychologie compétents.