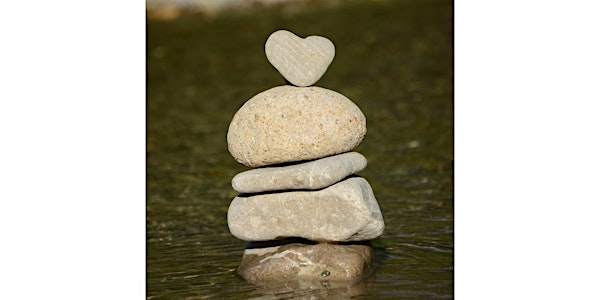 Psychology Day 2022-Best Practices in Clinical Care for Diverse Populations
UHN Psychology Education Day 2022: Best Practices in Clinical Care for Diverse Populations
About this event
The UHN Psychology Education and Training Committee invites you to join experts from UHN and the community discuss best practices for clinical care with diverse populations.
The event will be held virtually, via MS Teams. The MS Teams link will be made available to registered attendees.
Presentation Abstracts:
Dr. Althea Monteiro, PhD, C.Psych
Culture is a critical consideration in psychological practice. It informs how we can conceptualize client's distress and how we can implement treatment in a way that makes resonates with them. However, culture is influenced by indivisible experiences, beliefs and values and is perhaps understood best through the client and the contexts they inhabit. This talk will focus on how my clinical practice works on "uncovering cultural contexts" in clinical care.
Dr. David Danto, PhD, C.Psych & Rick Wabano
The Canadian Psychological Association and Psychology Foundation of Canada Task Force on Responding to the Truth and Reconciliation Commission Report: Summary and Reflections.
In 2017 the Canadian Psychological Association and the Psychology Foundation of Canada, jointly formed a Task Force to address the intersection of the profession of psychology in Canada with Indigenous Peoples. The Task Force met for three days that culminated in a document titled: Psychology' Response to the Truth and Reconciliation Commission of Canada's Report. Much was shared during that meeting. The discussions provided the opportunity to develop a national Indigenous perspective on individual and collective healing from colonization. The gathering gave time and space to both Western and Indigenous voices, respecting and honouring the views of each, which allowed for the harmonious creation of the report. The present talk highlights the voices of two members of the seventeen-person committee, to generate ongoing discussion. Rick Wabano and David Danto will share with you the experiences and challenges of the meeting, as well as an overview of the report itself. Following the presentation, the floor will be opened for questions and discussion.
Dr. Gilla Shapiro, MA (Cantab), MPP/MPA, PhD, C.Psych
Sexual and Gender Diversity in Cancer Care.
Sexual and gender minority patients with cancer experience disparities and inequalities across the trajectory of cancer care. This presentation will identify unmet needs of the 2SLGBTQ+ community, highlight promising directions for tailored supportive interventions, and provide resources including those developed by the Sexual and Gender Diversity in Cancer Care Working Group.
Presenter Information:
Dr. Althea Monteiro, PhD, C.Psych
Dr. Althea Monteiro is a Registered Psychologist with a scope of Practice in Clinical and Rehabilitation Psychology. She is currently a Calian contractor providing telepsychology to active military members across Ontario.
Dr. Monteiro has most recently been a speaker with regards to the impact of racism on the mental health of military service members, with a specific focus on both individual and system issues with racism and responses to racism within military culture.
Dr. Monteiro has provided training and teaching in a variety of settings including Military Health Service Centre for Addiction and Mental Health (Mt. Sinai, University Health Network, St. Joseph's Healthcare Hamilton, York University, Guelph–Humber Psychology program, WSIB, and other third party conferences, with her focus primarily occupational mental health from individual and systems perspectives, building resilience, and the cross cultural expression of psychopathology and cross-cultural considerations for treatment. Dr. Monteiro has also developed several psychology practice protocols, ranging from telemedicine, operational stress injuries, assisting international students adapt to Canadian culture, and reducing the incidence of problematic behavior on inpatient wards.
Dr. Monteiro has maintained a longstanding research interest in how culture shapes psychopathology and can shape psychotherapy effectively.
Dr. David Danto, PhD, C.Psych
Dr. David Danto is a clinical psychologist and Head of Psychology at the University of Guelph-Humber. His clinical and research interests include, Indigenous wellness and culture-based approaches to addressing intergenerational trauma in local and global contexts. Dr. Danto is involved in allyship and decolonization efforts within the discipline and the academy. He has worked in psychiatric hospitals, counselling centers, private practice, and correctional facilities in Canada and the United States. In partnership with Indigenous Knowledge Keepers, he developed a field course on Indigenous Mental Health, which he has delivered in Mushkegowuk Territory along the James and Hudson Bay coast for the last ten years. He serves on the Board of Directors of the Canadian Psychological Association (CPA), he recently chaired the CPA Task Force on Responding to the Truth and Reconciliation Commission Report, and he currently Chairs the CPA Standing Committee on Reconciliation.
Rick Wabano
Rick Wabano was born and raised in Moosonee, Ontario, situated on the traditional territory of the Omushkegowk, along the James and Hudson's Bay lowlands in Treaty #9 territory. He is a registered member of Attawapiskat First Nation. Rick is the second eldest in a family of nine children, which includes four brothers, two of whom are deceased, and four sisters. His father is from Attawapiskat and his mother has hereditary ties to the Cree of Quebec. His partner of twenty-five years, Marilyn, is also from Attawapiskat. Rick and Marylin have three children, two daughters and a son, and are also a blended family of a further seven sons, five daughters, sixteen grandchildren and four great-children.
Rick and Marilyn are both survivors of St. Anne's Residential School. Both their parents and three of Rick's siblings are also survivors of that institution. Rick's paternal grandmother also briefly attended St. Anne's, in fact, she was "honoured" with a plaque for being the oldest residential school survivor in 2008 when she was 104 years of age.
Rick attended Canadore College in North Bay, Ontario and obtained a dual-diploma in "Indigenous Wellness and Addictions Prevention" along with "Mental Health and Addictions" in 2005. Rick has worked in a variety of mental health positions in the region over the years and recently participated in the Canadian Psychological Association and the Psychology Foundation of Canada Task Force that developed "Psychology's Response to the Recommendations of the Truth and Reconciliation Commission of Canada's Report".
Rick's hope is that his continued efforts for minopimatisiwin (the good life) for his family, community, and nation will help to create a much brighter future for the generation of today and those yet to come.
Dr. Gilla Shapiro, MA (Cantab), MPP/MPA, PhD, C.Psych
Dr. Gilla Shapiro is a registered clinical and health psychologist working at the Department of Supportive Care, Princess Margaret Cancer Centre. Dr. Shapiro's clinical and research interests include psychosocial oncology, the social determinants of health, health equity, and policy analysis. She is a member of the Sexual and Gender Diversity in Cancer Care Working Group and the Behavioural Science Working Group for the Ontario COVID-19 Science Advisory Table. Dr. Shapiro has published over 50 papers in peer-reviewed journals, multiple book chapters, and patient education booklets. She has conducted research for the World Health Organization, the Global Public Policy institute, Hospital for Sick Children, the Social Science Research Center Berlin, among others. Her research is funded by the Canadian Cancer Society Research Institute and the Canadian Institutes of Health Research.