Description
Public Heroes GTA 2017 Awards Ceremony & Dinner
Keynote Address: MP Todd Doherty - MP, introduced Bill C-211 (A federal framework on PTSD).

Public Safety Address: Ross Nichols, Fire Marshal of Ontario & Chief of Emergency Management
Lifetime Achievement Award: Ron Barrow - District Chief, Toronto Fire Service.
Master of Ceremonies: Hannah Elkington
Police Constable, Durham Regional Police Service. Past recipient of Public Heroes Youth Recognition.
Charity Partner: Victim Services of Durham Region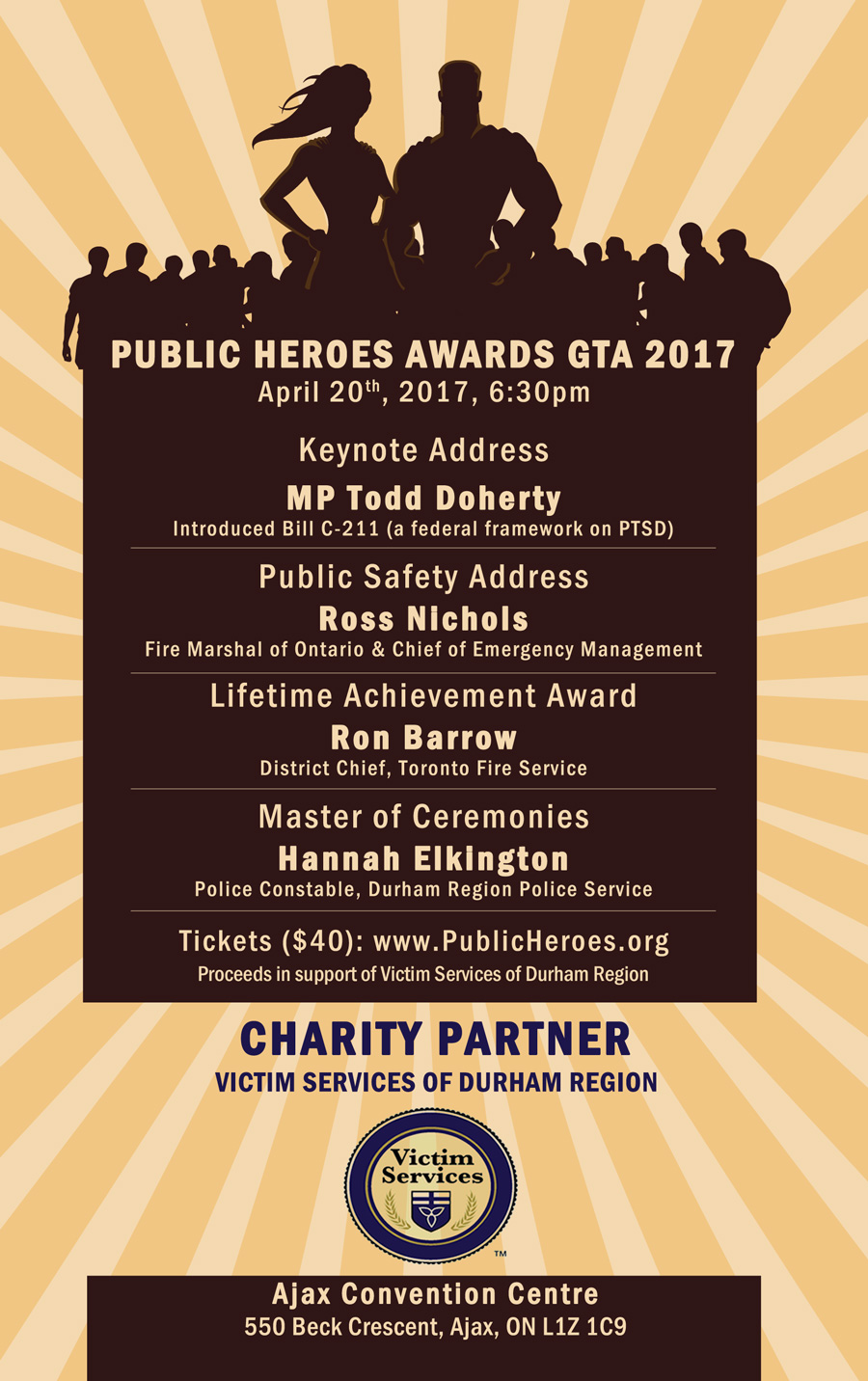 Public Heroes GTA Awards Ceremony 2016
Public Heroes GTA Awards Ceremony 2015
Public Heroes GTA Awards Ceremony 2014
Public Heroes GTA Awards Ceremony 2013
Public Heroes GTA Awards Ceremony 2012
Public Heroes GTA Awards Ceremony 2011