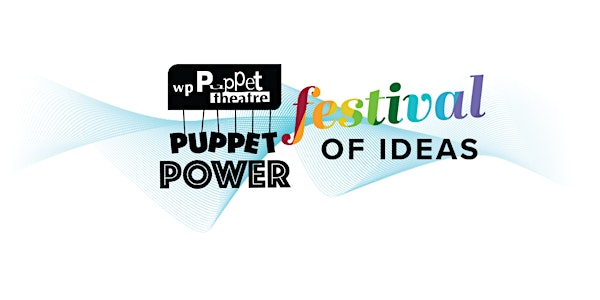 Puppet Power: Festival of Ideas - ALL ACCESS PASS
Hands-On Workshops, Performances, Talks, Panels and More!
Refund Policy
Contact the organizer to request a refund.
Eventbrite's fee is nonrefundable.
About this event
Join us live ONLINE - May 23 - 29, 2022
SAVE OVER 40% with Your Pass:
21 Amazing Sessions: Performances, Workshops, Talks, Panels, Networking Events!
Over 31 Professional Puppeteers and Presenters
Tickets to all 21 online live-streamed sessions
On-demand recordings from all online sessions from May 24 - 29th.
INDIVIDUAL SESSION TICKETS AVAILABLE FOR $3 - $15 CAN
"Very inspiring" "Absolutely phenomenal!"
"Educational & Entertaining"
This event is for anyone interested in puppets, applied puppetry, and/or our theme of Celebration (includes anti-celebration: protest & social justice).
It will be of particular interest to artists, teachers, educators, therapists, counsellors, helping professionals, students, thought leaders and idea generators.
Local, national, and international master puppeteers and presenters will provide inspiring talks/panels, practical how-to workshops, and puppetry-based performances.
"Reinforces how powerful and widespread puppetry is, especially for enlightenment, empowerment and social and personal healing."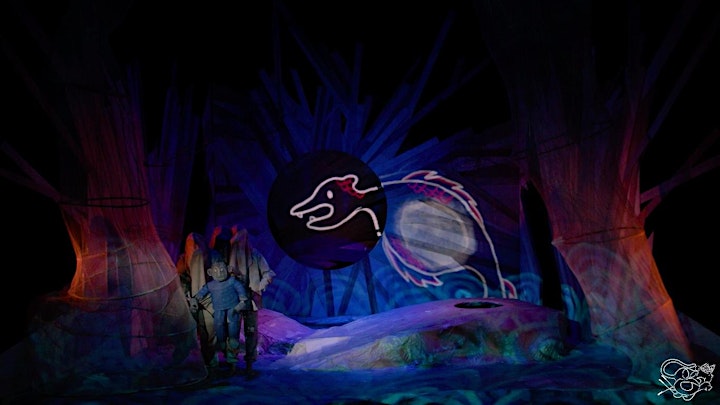 "I experienced an immediate connection with everyone at the conference which seemed to stem from a collective recognizing of each other through our similar engagement with humanity in our puppetry work."
Puppet Power: Festival of Ideas… Un festival d'idées ! Du 23 au 29 mai 2022
La 10e édition du festival Puppet Power : Festival of Ideas, anime le thème de la célébration !
Nous abordons le rôle que les objets inanimés ont joué dans les cérémonies depuis les temps immémoriaux. Nous explorons également le rôle que joue la marionnette appliquée dans des pratiques de toutes sortes, ainsi que son potentiel. Nous nous demanderons qui participe à la fête, qui n'y participe pas, et s'il est temps de reprendre le contrôle du carnaval !
Maîtres marionnettistes et présentateurs locaux, nationaux et internationaux animeront des conférences et des panels inspirants ainsi que des ateliers pratiques, et offriront des représentations de spectacles de marionnettes.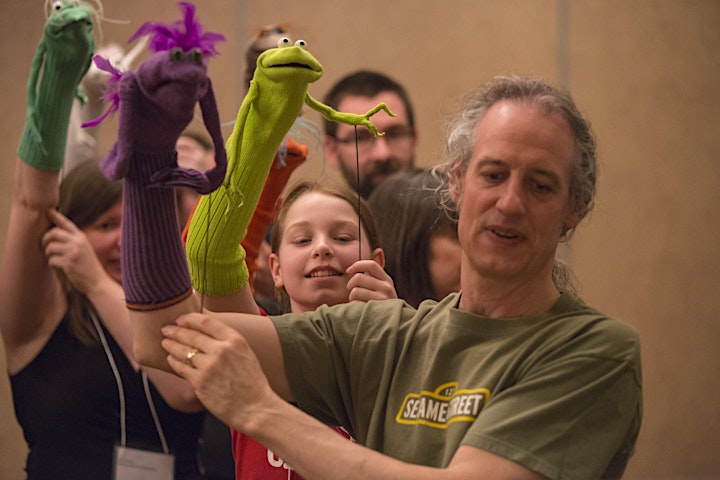 Achetez un laissez-passer festivalier et économisez plus de 80 $, soit près de 40 % ! Votre laissez-passer comprend :
Accès à tous les événements en ligne présentés en direct.
Sept représentations en ligne suivies de discussions avec les artistes/périodes de questions.
Ateliers pratiques offerts en ligne : confection et animation de marionnettes, intégration de la marionnette dans votre pratique !
Causeries/panels et événements de réseautage en ligne.
Toutes les captations des événements seront disponibles en ligne pour un temps limité, après le 29 mai.
Accès à des ressources et des contenus spéciaux proposés par les présentateurs.
Résidents de la région de Calgary — un événement familial spécial en plein air comprenant des ateliers, des parades, des spectacles et bien d'autres activités de célébration !
Bien plus qu'un simple divertissement et un échange d'informations, notre Festival of Ideas vise à établir des liens authentiques, à engager des conversations significatives sur des sujets importants, et à motiver un appel à l'action afin de mettre le pouvoir des marionnettes au service d'un changement social positif.
Puppet Power, un événement réalisé par WP Puppet Theatre Society, rassemble des participants issus de trois groupes démographiques :
Professionnels de l'aide, c'est-à-dire les enseignants, les travailleurs sociaux, les thérapeutes et les professionnels de la santé qui utilisent ou souhaitent utiliser la marionnette dans leur pratique
Artistes à la recherche de développement professionnel, d'idées et de nouveaux moyens d'élargir leur pratique, ou qui souhaitent réseauter et nouer des liens
Leaders d'opinion, générateurs d'idées et étudiants qui participent et s'intéressent au développement de l'actualité et aux questions sociales de notre époque

Upcoming Schedule:
Monday May 23rd
11:00 - 11:30 AM (MT) Bonnie Duncan - ScreenPLAY What We Found in the Forest (Interactive Performance - will not be recorded)
1:00 - 1:30 PM (MT) Bonnie Duncan - ScreenPLAY Journey into Space (Interactive Performance - will not be recorded)
Tuesday May 24
5:00 - 6:00 PM (MT) Jeremiah Bartrum & Gary Friedman, Chamindika Wanduragala, South Miller, Nathan Millar - Puppets in Celebration & Social Justice (Panel Discussion)
Wednesday May 25
5:00 - 6:00 PM (MT) Pete Balkwill, Saralee Lewis and Tom Miller - Celebrating the Impact of Canadian Puppetry (Discussion)
Thursday May 26
3:00 - 4:30 PM (MT) Albert Garcia - Loic (Performance, Artist Talkback)
5:00 - 6:00 PM (MT) Kaja Irwin and Luis Fernado Gerrola - Shuffling Off the Mortal Coil (Networking Event)
7:00 - 8:30 PM (MT) Amihan Bonifacio-Ramolete "Prinsipe Bahaghari" (Rainbow Prince) (Performance, Artist Talkback)
Friday May 27
1:00 - 2:00 PM (MT) Dr. Matt Smith - Baby Welcomings (Networking Event)
4:15 - 5:15 PM (MT) David Powell and Anne Powell - Happy Hour! (Networking Event)
5:30 - 6:30 PM (MT) Cathy Stubbington - Zoom Shadow (Performance, Artist Talkback)
Saturday May 28
11:00 AM - 12:15 PM (MT) Juanita Dawn How to Make a Puppet when you don't know How! (Workshop/Demo)
1:00 - 2:30 PM (MT) Graham Soul - Cuckoo (Performance, Artist Talkback)
3:00 - 4:15 PM (MT) Alexandra Gorlin-Crenshaw Song/Book (Workshop/Demo)
4:30 - 5:30 PM (MT) Bonnie Duncan, Andrew G. Cooper, Chad Williams, Wendy Passmore-Godfrey - Reimagining Our Art and Audiences (Panel Discussion)
5:45 - 6:45 PM (MT) Andrew G. Cooper - Celebrating Love (Networking Event)
7:00 - 8:30 PM (MT) S.E Grummet (Grumms) - Something in the Water (Performance, Artist Talkback)
Sunday May 29
11:00 AM - 12:15 PM (MT) Chad Williams - Hand Puppet Techniques (Interactive Workshop!)
1:00 - 2:30 PM (MT) Nazanin Mehraein, Saba Saadat, Shiva Massoudi - Story of Siavash in Shahnameh (Performance, Artist Talkback)
3:00 - 5:00 PM (MT) Jeremiah Bartrum, Kathy Foley, Nicola Levell, Kati Qui -Puppets, Ritual, & Celebration
WRAP PARTY
Friday June 3
7:30 PM - until Late! Produced by our friends at the Calgary Animated Object Society - Dolly Wiggler - Additional ticket to attend
Monday June 6 - Aug 31, 2022
Event Recordings & Transcripts available to view - links will be posted here.