PURSUIT OF EXCELLENCE Graduates & Guests Breakfast - September 28, 2019
Description
To Thine Own Self Be True
By Janey McCurdy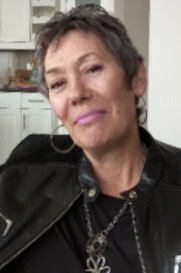 Janey will share thoughts on dabbling in spirituality, the power of perseverance, connection and life long learning. Are we ever really whole? Are we ever really fixed? And do we want to be?

Janey loves being in the company of interesting people, enjoys stimulating conversation, great good and wine, travel, history, books, and a competitive game of scrabble.....her working life has been varied, but most roles have seen her communicating and connecting with people in sales, matchmaking and currently, helping families find their perfect home. Janey's lifelong quest for awareness and personal growth started in her 20's and while she still suffers moments of debilitating self doubt, her ability to face her vulnerabilities and move forward with confidence continues to grow.
What's on the Menu?
Assorted chilled juices (apple & orange)
Freshly baked muffins & pastries
Fluffy scrambled eggs
Sausage, bacon, house fried potatoes
Fruit Salad
Sawridge Coffee Blend & Assorted Teas
Please email pursuersedmonton@gmail.com if you require vegetarian or vegan options.
Cost

Breakfast - $22 + $1.61 Eventbrite fee
Coffee/Tea/Juice Only - $5.00 payable at the door. Please email pursuersedmonton@gmail.com if you are planning to come but not eat breakfast.
Bring your Wares to Share
If you have a business, cause or something you want to share with the group, there will be a networking table for brochures and a chance to speak for a minute to the group if you'd like.
Feeling Lucky?
We usually have some kind of a game available to play to offset our costs (ie. Guess how many jellybeans are in the jar and win the jar of jellybeans plus cash!). Please bring some cash if you'd like to participate!