Sales Have Ended
Ticket sales have ended
Get ready for a thought-provoking and inspiring day at the Symposium on June 1, 2017. We look forward to seeing you there!
Sales Have Ended
Ticket sales have ended
Get ready for a thought-provoking and inspiring day at the Symposium on June 1, 2017. We look forward to seeing you there!
Description
June marks the beginning of Brain Injury Awareness Month. Join us in learning more about the far-reaching impact of brain injury.
Sponsored by

In support of

Scroll down to learn about more sponsorship opportunities for this event.
---
THEME
A Collaborative Approach to Brain Injury and its Concurrent Issues:
addictions, homelessness, mental health and violence...from chaos to hope
---
SPEAKERS/TOPICS
We are pleased to introduce our lineup of speakers who bring perspectives from a variety of areas of impact including personal life experience with brain injury.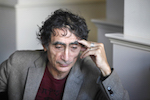 Dr. Gabor Maté Renowned Speaker and Best-selling Author
Topic: Minding the Brain: Brain Injury's Relationship to Depression, Anxiety and Addictions
Brain injury is a complicated issue for many reasons, firstly because the brain controls everything in our bodies - mental, emotional, physical, and cognitive; therefore, each injury is unique. Brain injury often presents with co-occurring issues such as depression, anxiety and addictions, and similar to mental illness, it can be the subject of misapprehension, prejudice and stigmal.
Dr. Gabor Mate is a medical doctor recently retired from active practice. He was a family physician for two decades and for seven years he served as Medical Coordinator of the Palliative Care Unit at Vancouver Hospital. For twelve years he worked in Vancouver's Downtown Eastside with patients challenged by hard core addictions, mental illness, HIV and other related conditions. For two years he was the onsite physician at Vancouver's unique Supervised Injection site, North America's only such facility. He is internationally known for his work on the mind/body unity in health and illness, on attention deficit and other childhood developmental issues, and his breakthrough analysis of addiction as a psychophysiological response to childhood trauma and emotional loss. He is the author of four best-selling books published in twenty languages on five continents, including When the Body Says No: The Cost of Hidden Stress and the award winning In the Realm of Hungry Ghosts: Close Encounters with Addiction. Gabor is the recipient of an Outstanding Alumnus Award from Simon Fraser University and an Honorary Degree of Law from the University of Northern British Columbia, among other awards. He frequently addresses professional and lay audiences in North America and internationally on issues related to childhood development and parenting, physical and mental health and wellness, and addiction. He is Adjunct Professor in the Faculty of Criminology, Simon Fraser University. His next book, Toxic Culture: Trauma, Illness and Healing in a World of Materialism will be published in 2018.
---

Dr. Paul van Donkelaar
Associate Vice-Principal, Research, UBC Okanagan
Topic: Traumatic Brain Injury - Basic Mechanisms and Implications for Survivors of Intimate Partner Violence
Dr. van Donkelaar and his research team examine the mechanisms and effects of traumatic brain injury on cerebrovascular, sensorimotor, and neurocognitive function. They use these approaches to better understand head impacts in contact sport athletes, and the interface between traumatic brain injury and intimate partner violence. His talk will provide an overview of the neuroscientific research into traumatic brain injury in general and how this can be used to gain insight into the challenges facing survivors of intimate partner violence.
Dr. Paul van Donkelaar is the Associate Vice-Principal, Research at the University of British Columbia's Okanagan campus and a professor in the School of Health and Exercise Sciences. He received his Ph.D. in Clinical Neurosciences from the University of Calgary in 1994 and subsequently completed three years of post-doctoral training at the Université de Provence in Marseille, France and Oxford University in the UK. Prior to coming to UBC he was a faculty member in the Department of Human Physiology at the University of Oregon.
---

Justin Goodrich, LL.M.
Managing Partner, Alliance Public & Government Relations
Topic: Choosing Resilience - Lessons Learned on the Journey to Recovery After a Brain Tumour
Believing that no matter the circumstance we always have a choice as to how we respond to the trials and tribulations of life, Justin is also the first to admit that at times the decision to choose well isn't easy. Having encountered a series of substantial challenges over the past twenty years – including a brain tumor in 2016 – Justin has been faced with a variety of situations that have tested his ability to remain positive, focused, and dedicated to moving forward with his life. Join Justin as he shares his journey including the obstacles he has faced and the choices he has made. Combining authenticity, humor, and vulnerability, Justin is sure to inspire individuals as to the value of choosing resilience.

Justin P. Goodrich is the Managing Partner of Alliance Public & Government Relations, and has been a full-time political strategist and communications advisor since 2008. Over the course of his career, he has been engaged in a wide-range of roles including: newspaper columnist, radio host, television host, moderator, commentator, and public speaker. Described as informative, upbeat and dynamic, Justin – who has been public speaking for close to two decades – is passionate about communicating through the art of storytelling. Believing that we always have a choice with respect to how we respond to the circumstances in our lives, Justin delivers valuable lessons with tangible takeaways. Though vocationally he is a political strategist and communications advisor, academically Justin is a criminologist with a research focus on international criminal law, terrorism, and the jurisdiction of the international criminal court. As such, he holds a Master of Laws in Diplomacy & International Law (Lancaster University, U.K.), in addition to a Bachelor of Arts in Political Science and an Associate of Arts in Media & Communications Studies, both of which he received at the University of the Fraser Valley. In addition to his academic credentials Justin holds the distinction of Chairman Emeritus with the UFV Alumni Association and currently serves as a provincial appointee on the UFV Board of Governors. Justin can be reached at (604) 746-4030 or info@alliancepgr.ca.
---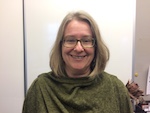 Catharine Hume
Co-Executive Director, RainCity Housing and Support Society, Vancouver, BC
Topic: Starting with Choice - Supporting People in Finding and Maintaining Housing
Catharine Hume will speak on the important topic of homelessness, including factors such as a lack of affordable housing options, people with mental health, substance use issues and brain injury. She will speak about the 'Housing First' approach which is focused on the individual in order to secure and maintain housing, and she will share learnings from her work on 'At Home/Chez-Soi', the largest research project on homelessness and mental illness in the world.
Catharine Hume is currently the Co-Executive Director of RainCity Housing in Vancouver. RainCity is dedicated to developing innovative, outcome-oriented housing programs and supports for people living with mental illness, addictions, and other challenges. Prior to coming to RainCity, Catharine was the National Director for Housing and Homelessness with the Mental Health Commission of Canada. During her time at the Commission, Catharine had the opportunity to be part of the leadership team for the National At Home/Chez Soi Research Demonstration Project on homelessness and mental illness. Catharine has worked at the Vancouver Foundation, to design and implement the Foundation's Youth Homelessness Initiative and has also worked with the Canadian Mental Health Association at the provincial and national level. Catharine is committed to remaining curious about how to work with people in ways that support their recovery and strengthen their connections to community.
---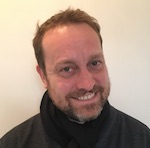 Dr. William Panenka
Assistant Professor, Department of Psychiatry, UBC
Topic: Neuropsychiatric Complications of Traumatic Brain Injury with a Focus on TBI and Homelessness
Dr. Panenka will be discussing the common psychiatric and neurological problems that are encountered after TBI, with a special focus on mild traumatic brain injury. He will also summarize his work on traumatic brain injury in Vancouver's homeless population, a study called "HOTEL" which is a 10 year CIHR funded longitudinal examination of factors that influence life trajectories in Vancouver's downtown eastside population.
Dr. Panenka obtained his M.Sc. and M.D. from the University of Calgary subsequently completing residencies in both neurology and psychiatry at the University of British Columbia. In 2011 he began a post-doctoral research fellowship at UBC and Harvard with a focus on homelessness and traumatic brain injury. He has been an assistant professor in the department of psychiatry at UBC since 2013, and is the medical lead at both the Neuropsychiatry Concussion Clinic at UBC and the Fraser Health Concussion Clinic. He is the British Columbia lead of a large, national, multisite TBI study called CAN-TBI which seeks to recruit and follow individuals with acute TBI from Vancouver General Hospital and BC Children's Hospital. He is also part of a large team led by Dr. William Honer which for the past 10 years has been studying the correlates of addiction and other mental health issues in almost 500 homeless and vulnerably housed individuals from Vancouver's downtown eastside neighbourhood.
---
Interior Health Authority: Panel Presentation
Topic: Complex Clients Within Interior Health
The impact of complexities associated with brain injury, mental health, and addictions: working together to identify and remove the challenges and barriers in our community in an effort to meet basic needs and improve community inclusion.

Kalsie Cavaghan, B.Sc., Acquired Brain Injury Coordinator
Kalsie Cavaghan has a Bachelor of Science degree with a Psychology major from UBC-Okanagan. She is currently enrolled in the Health Specialization of the Master of Arts in Leadership program at Royal Roads University. Kalsie has worked as an Acquired Brain Injury Case Coordinator with Interior Health for 7 years and has experience working in both the South and Central Okanagan areas.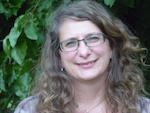 Lisa Wensink, MScN, RN, Team Lead, Assertive Community Treatment
Lisa Wensink is a Registered Nurse and has her MScN from UBC-Okanagan. She currently works in Community Mental Health and Substance Use as team lead for Assertive Community Treatment (ACT). ACT provides service to people living with severe and persistent mental illness along with homelessness, substance use, and frequent hospitalizations and/or incarcerations. Prior to this role she worked as staff development educator for the mental health and substance use unit at Kelowna General Hospital.

Nadine Rigby, MSW, RSW, Mental Health & Substance Use Team Lead
Nadine Rigby is a registered social worker who earned her MSW from UBC-Okanagan. Currently working as a team lead at Mental Health and Substance Use, she oversees the Substance Use and Adult Short Term and Assessment Treatment (ASTAT) teams. Nadine has over 10 years of experience working with the homeless and other marginalized population groups in the Kelowna area.
---

Phil Johnson, Radio Host at AM 1150 will be our symposium M.C.
---
Conference Schedule
8:00am - Registration/ Exhibit Area Open / Light Breakfast
8:30am – Welcome: MC Phil Johnson
8:45am – 9:30am – Keynote: Justin Goodrich
9:30am – 10:30am– Keynote: Dr. Paul van Donkelaar
10:30am – 10:45am - Break
10:45am – 12:15pm – Keynote: Dr. Gabor Mat?é
12:15pm – 1:30pm – Lunch
1:30pm – 2:30pm – Keynote: Catharine Hume
2:30pm – 2:45pm – Break
2:45pm – 3:30pm – Keynote: Dr. William Panenka
3:30pm – 4:30pm – Panel Presentation: Kalsie Cavaghan, Lisa Wensink, and Nadine Rigby
4:30pm – Closing Remarks /Prize Draws
---
YOUR CONFERENCE TICKET INCLUDES a light breakfast, hot buffet lunch, and snack breaks. We make every effort to ensure there is something for everyone; vegetarian and gluten free options will be available. If you have significant dietary restrictions please contact us and we'll do our best to accommodate you.
CONFERENCE HOTEL RATE at our host hotel is $129.99/night. Please mention that you are attending the BrainTrust symposium when you book your room. Call 250-860-9711 or 1-800-854-9517.
---
SPONSORSHIP OPPORTUNITIES
Contact Magda Kapp via email or phone: 250-762-3233 ext. 109
Keynote Sponsor - $2,000+GST
Sole sponsor of 1 keynote speaker including prominent signage during this session

Opportunity for representative from your company to introduce the speaker and talk about your company

Full page (8.5"w x 11"h) ad in symposium program

Display booth in sponsor exhibit area

Two registrations

Sponsorship of 4 individuals with brain injury to attend

Prominent logo on Thank You sign
Benefactor Sponsor - $1500+GST
Full page (8.5"w x11"h) ad in symposium program

Display booth in exhibit area

Two registrations

Sponsorship of 3 individuals with brain injury to attend

Prominent logo on Thank You sign
Principal Sponsor - $1000+GST
Half page (11"w x 5.5"h) ad in symposium program

Display booth in exhibit area

One registration

Logo on Thank You sign
Participant Sponsor - $500+GST
Business card ad in symposium program

Sponsorship of 2 individuals with brain injury (or family member) to attend

Name or logo on Thank You sign
Exhibitor - $350+GST
Logo in symposium program

Display booth in exhibitor area (1 person to attend included)

Name or logo on Thank You sign
Organizer of Pushor Mitchell Okanagan Symposium on Brain Injury
BrainTrust Canada is a non-profit organization with a mission to bring the issue of brain injury to the forefront, maximize the potential of those who have been affected by brain injury, and reduce preventable brain injuries, especially among youth.  We are the only agency providing brain injury prevention, education, and support programs and services in the Central Okanagan region, primarily in Kelowna and Vernon, British Columbia.