PUSH.PULL presents TAUNT Friday April 23tr 2021 'Seduction is the power to captivate the audience BEFORE any clothes come off'- Dainty Smith
About this event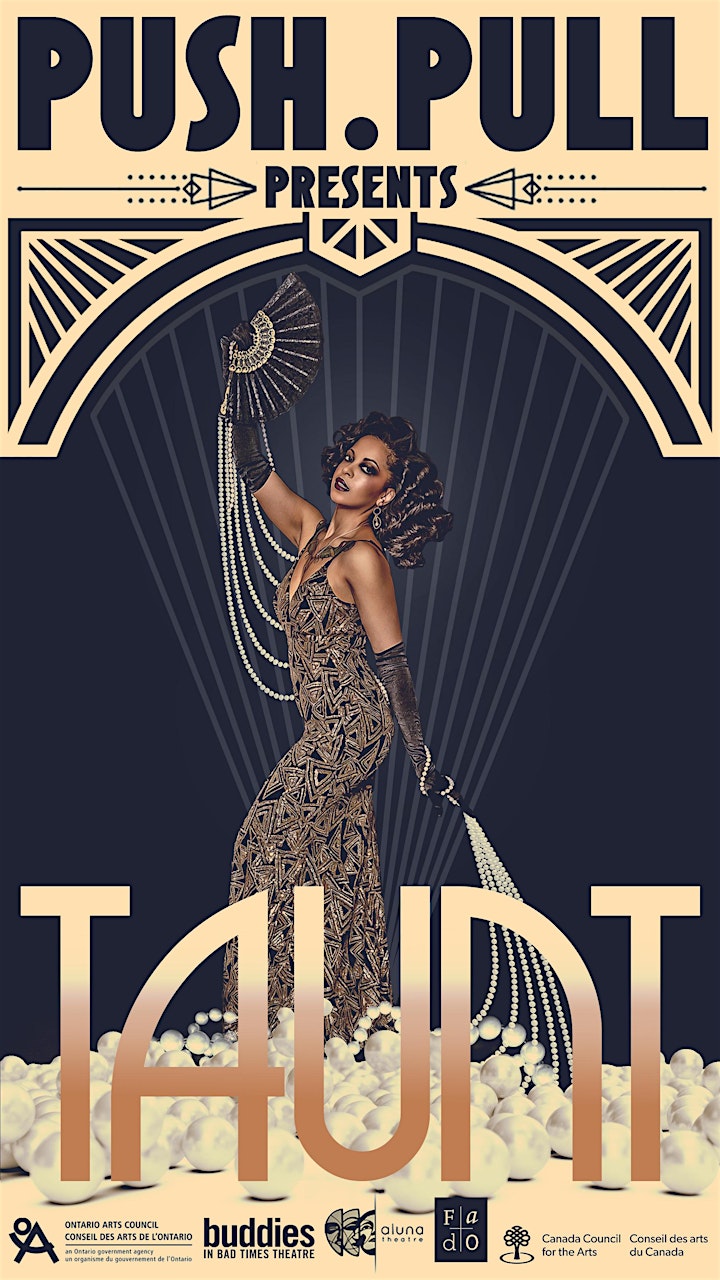 PUSH.PULL presents TAUNT
Friday April 23rd 2021
We will open the Zoom Room at 8:30pm for a pre-show social
The show will start at 9pm
TAUNT: A show that celebrates the power of seduction; of intentional sexuality.
A thread of rage runs though burlesque. Burlesque is unapologetically rebellious, it is where the feminine, self-love, sexual agency and manipulation are performed without shame or explanation.
It is a place and space where we can all misbehave together and where we are taunted by sexuality wielded like a weapon.
Featuring...
Betsy Swoon
Dolly Berlin
Johleen
Ravyn Wngz
Lucinda Miu
James Knott
Intermission by Anasimone.
For more info about PUSH.PULL Showcases visit https://buddiesinbadtimes.com/show/push-pull/
For more information about PUSH.PULL workshops and artist talks visit https://www.alunatheatre.ca/programming/push-pull-intersection-of-qt-bipoc-cabaret-and-performance-art/
In association with Aluna Theatre & Buddies in Bad Times Theatre.Sponsored by FADO Performance Art Centre. PUSH.PULL acknowledges the support of the Canada Council for the Arts and the Ontario Arts Council.