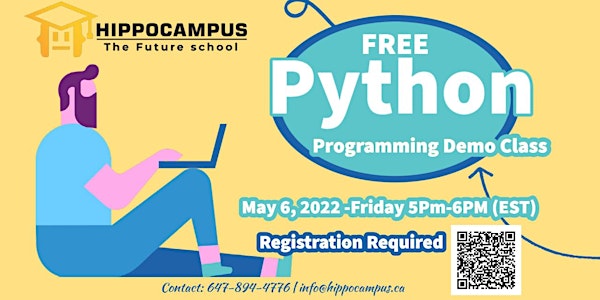 Python Programming Hands-On Workshop
Python, the most In-Demand and powerful programming language tool of imagination and creativity in free scape for kids.
About this event
Demo class for Hands-On Python Programming includes:
- Introduction to Python Programming
- Writing your first Python Script.
- Essentials of Programming Paradigm.
- Applications of Python Programming.
- Hands On Practice of some Important python commands.
- More focus on each kid
We say that learning in an interactive environment happens with the five characteristics of play that leads to deeper learning
(1) is experienced as joyful,
(2) helps children find meaning in what they are doing or learning,
(3) involves active, engaged, minds-on thinking,
(4) as well as iterative thinking (experimentation, hypothesis testing, etc), and
(5) social interaction. These five characteristics of play draw on evidence for how children learn best (the science of learning) and how to foster a playful mindset
The Program is organized around a framework that I call the "Four P's of Creative Learning": Projects, Passion, Peers, and Play.
It describes why and how parents and educators should provide children with opportunities to work on projects, based on their passions, in collaboration with peers, in a playful spirit.
The ultimate goal: To help children develop as creative thinkers, so that they can create new opportunities for themselves and shape the world of tomorrow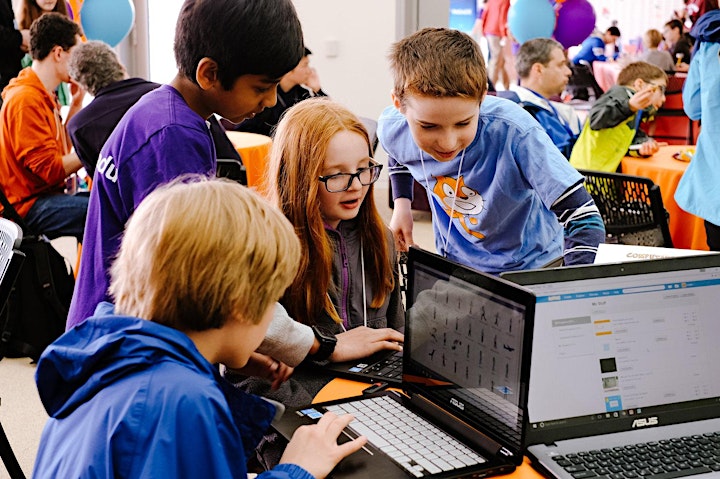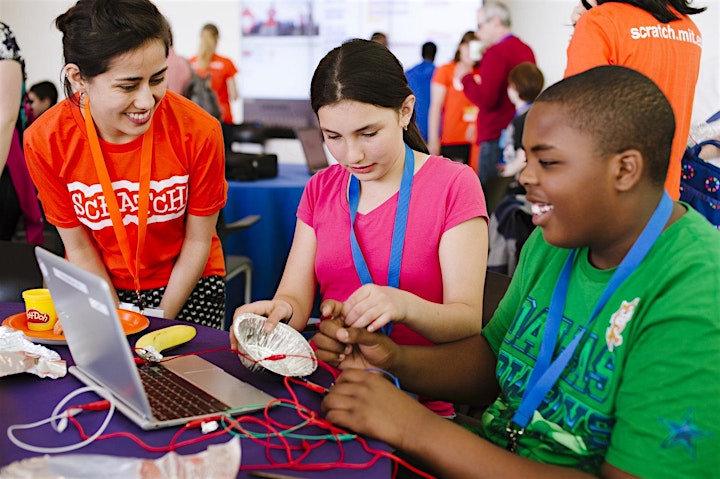 Around the world, governments and companies are proclaiming that we are entering the "era of AI". Using advances in artificial intelligence, companies are now producing devices that understand speech, cameras that recognize faces, cars that drive by themselves, and computers that identify patterns in huge databases of information.
In the era of AI, the pace of change will continue to accelerate. Today's children will face a never-ending stream of unknown, uncertain, and unpredictable situations. The key to success and happiness will be the ability to think and act creatively.
Student Tips for Participating in Online Learning
Helpful tips for students success online
Make sure you have chrome browser installed on your device
Make sure you're muted when not talking
Be yourself and respect others
Ask questions using chat
Use reactions to engage with your class
Think before you write
Utilize the raise your hand feature if wanting to ask a question live
Set up an intentional space where the class is going to happen