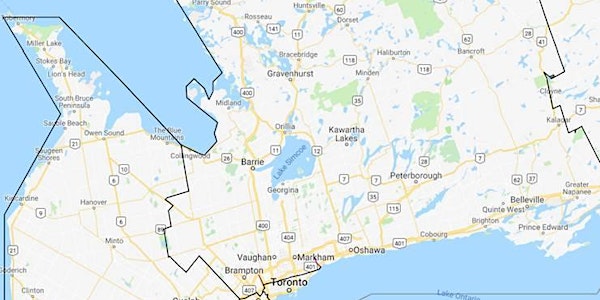 Q& A Session - Draft #1 D123 Alignment Report for D86 Clubs
1 Hour Q&A Session to answer any questions that D86 Presidents / VPEs & Area Directors have about Draft #1 of the D123 Alignment Report
About this event
Club Presidents / VPEs & Area Directors of clubs in York Region, Brampton, Bolton, Orangeville, Simcoe, North Bay, Greater Sudbury, Sault Ste. Marie & Timmins:
Thank you to all Club Presidents / VPEs & Area Directors that responded to our Alignment questionaire sent in November / December.
Draft #1 of the District 123 Alignment Report has been released for your review at www.toastmasters86.org/programs/district-123-alignment-for-2021-2022 in Excel and PDF formats. As part of our annual review process, some changes have been recommended to re-balance Areas and Divisions due to growth in some Divisions and decline in some Areas.
Your questions and feedback are welcomed at one of our 1 hour Q&A ZOOM sessions on Wed Jan 20 from 7 to 8 pm or Sun Jan 24 from 1 to 2 pm. Your feedback and any changes in the status of clubs will help develop Draft #2 to be released on Feb 12th. You will vote on Draft #3 at our District Council Meeting on Sat Apr 17, 2021.
This session will include a 20 minute overview followed by answers to your questions.
Please send in questions in advance to alignment123@toastmasters60.com and register for one of the two dates.