Qigong Teacher Training - 200hr Certification

Saturday, 26 September 2015 at 9:00 AM

-

Sunday, 27 March 2016 at 4:00 PM (EDT)
Event Details
Want to Teach Qigong? Heal? Get Stronger?
Or Learn How to Master Your Qi?
Qigong Teacher Training - 200 hr Certification Program
This Qigong Teacher Training program is designed to make qigong accessible to people of all ages, abilities, and fitness levels.
This life changing program works on all levels of the body, mind and spirit, opening and strengthening your body while relaxing, energizing and healing your whole being.  
Whether you plan to teach qigong, use it to heal yourself or others, develop your own personal practice, or gain a deeper knowledge of this ancient Chinese healing power, this program will give you a firm foundation to teach safely, skilfully and with integrity.
Meeting over 12 weekends, this program is a total of 200+ hours, and includes training in the most important fundamentals of Qigong.
Qigong Teacher Training Dates: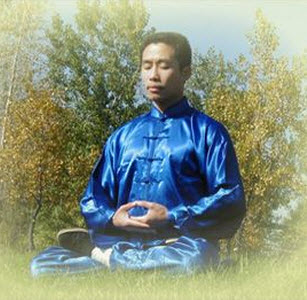 Weekend Training Dates:
Saturdays and Sundays 9:00 AM to 5:00 PM 
September 26-27, 2015
October 10, 2015
October 24-25, 2015
November 07-08, 2015
November 21-22, 2015
December 05-06, 2015
January 16-17, 2016
January 30-31, 2016
February 13, 2016
February 27,-28, 2016
March 12-13, 2016
March 26-27, 2016
If you have immediate questions we would be most happy to meet with you in person or answer any questions by telephone and email. Please contact us, info@blaiseryan.com or at 613-702-5377 to arrange a meeting or to send in your questions.
Training Course Outline:
What you will learn.
Teaching Qigong – Learn to teach safely, effectively and with confidence.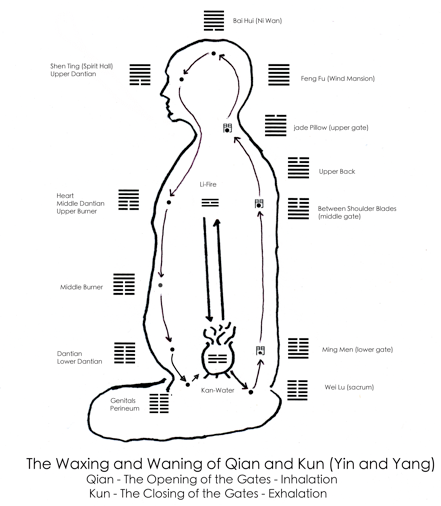 Meditation – Learn to teach a variety of meditation techniques to focus and quiet the mind.
Qi Breath– Learn to teach powerful breath techniques such as abdominal breath, reverse breathing, 9-breath method, micro-cosmic orbit and the silent breath.   Understand the dantians, or energy centres, that balance the Qi (vital life force).
Anatomy – Anatomy and physiology will be studied, including the various body systems, the physical effects of qigong on the body, how to avoid injury in key areas, and how to work with basic injuries.
Meridians and Qi Healing – Learn how to heal and balance the body by emitting Qi energy through the hands into the chakras, meridians and acu-points.
Food Qi Healing Principles -- Learn the basic principles of using food to enhance your qigong practice.  Understand why qigong masters use certain tonics and herbs to enhance their health and longevity.
Qigong Styles & Traditions -- Learn the basic exercises from different styles of qigong, such as; Dao Yin, Zhang Zhuang, Wild Goose, Ba Gua, Xinyi, San Bao, the Eight Brocades, Seven Chakras, Alchemy Transformation, Muscle Tendon Change, The Five Tibetans, Nine-Breath Method, Earth's Umbilical Cord, Qi Emitting Healing Hands Method, and More...
Qigong History and Philosophy – Study the theory of traditional Chinese medicine, yinyang, the 3 treasures, 5 elements and how these zen teachings provide a real model that can be applied to daily life to enhance happiness and health.
Cost and Registration:
$2,900.00 per person
What is included:
Classroom instruction, training binder with handouts, home study assignments/projects, video access to important trainings, a 12-class package at Aylmer Qigong, personal mentorship, practice teachings and certification.
Register online, by telephone or in person.
REGISTER NOW ON THIS WEBPAGE
Refunds (minus a $300 Administration Fee) are available up to 5 days before the starting date.

No refunds or credits will be provided after the course has started.

10% Student Discount for full time students and seniors.

Payment plans are also available.

Minimum Registration is 6 students, maximum registration is 25 students.
Receipts are available for your tax and accounting purposes.
When & Where

Aylmer

Gatineau, QC
Canada

Saturday, 26 September 2015 at 9:00 AM

-

Sunday, 27 March 2016 at 4:00 PM (EDT)
Add to my calendar
Organizer
Aylmer Qigong & Tai Chi Club
Qigong Teacher Training - 200hr Certification