About this Event
$75 per person (dome included)
Have a tea party in our fairytale Wonderland domes
Served Saturdays and Sundays at 12:00pm for groups of 4-6 adults (kids options as add on only)
Includes a private wonderland dome, tiered display of freshly baked scones, daily crafted tea sandwiches and canapes and a signature selection of decadent French pastries and sweets
(Kids Menu available as an add-on for ages 1 -12)
Includes a collect of loose leaf teas to choose from or freshly brewed coffee. Additional beverages available for purchase
*Excluding GST and service charges. Booking is non-refundable. Dome seatings will be a 2 hour duration.
Let us take you on an extravagant adventure that will captivate all your senses. Immerse into the whimsical world of magic and wonder — an inspired pop up where dining is elevated to a visual epicurean experience.
Inspired by Lewis Carroll's novel – Alice's Adventures in Wonderland, we imagined an enchanted set up that would transform Afternoon Tea into a fascinating culinary performance. Escape reality and step into our Wonderland garden domes surrounded by nature and admire the blue sky above.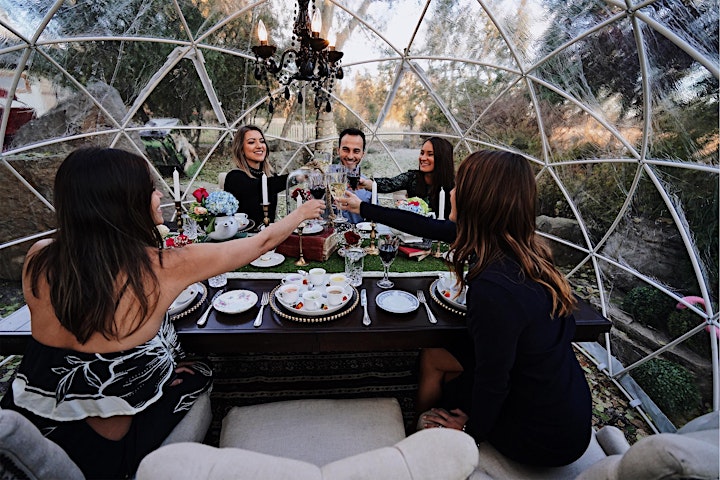 Facing the striking vistas of Fish Creek Park, the Artisan Gardens next to the Bow Valley Ranche Restaurant offers the ultimate immersive atmosphere. Our translucent garden domes are displayed among the art alleys of the gardens, providing an intimate Afternoon Tea experience that combines nature and creativity.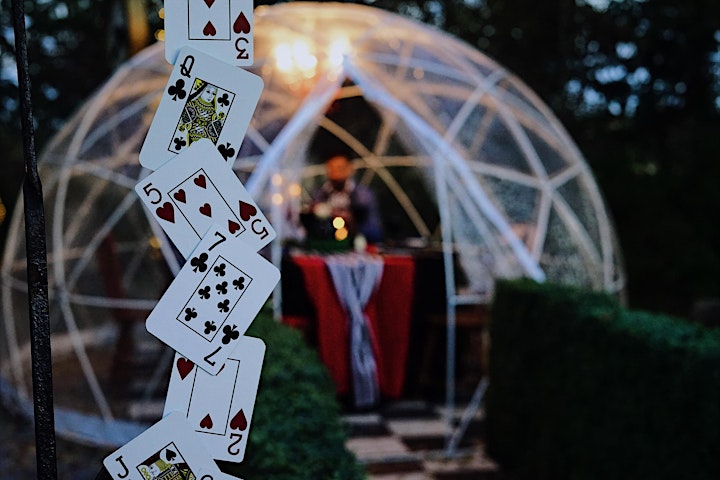 HAVE QUESTIONS?
Visit our FAQ page or email info@foodiesinthepark.com