Description
Queen Victoria was born on May 24, 1819, so the Culinary Historians of Canada are celebrating her 200th birthday with a special event in the charming Tea Room at the 1840s-era Montgomery's Inn.

We'll learn about Victorian teatime traditions from Fiona Lucas (co-editor of the recently published Catharine Parr Traill's The Female Emigrant's Guide), who'll explain why everything we think we know about high tea may be wrong in her talk, "A Little History of Your Cuppa".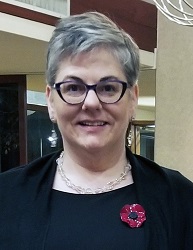 Patricia Treble of Write Royalty has been a royal watcher for more than 15 years, covering everything from Kate's hair and hems to constitutional debates about the Crown in Canada. Using statistics and graphics to illustrate royal trends and issues, she seeks to make a 1,000-year-old institution understandable as well as enjoyable. Patricia will discuss our fascination with Queen Victoria and her descendants then and now, and the ways they've shaped everyday life.

Of course, we'll be serving a full afternoon tea, including a selection of authentic period refreshments prepared from historic recipes. Fascinators de rigeur—we know you'll be amused!