Description
Nous sommes fiers d'annoncer notre événement de mars en collaboration avec LGBT Desjardins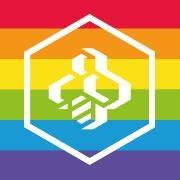 Créer l'équipe idéale: comment la diversité favorise l'innovation
Nous sommes fiers d'annoncer notre événement de mars en collaboration avec LGBT Desjardins sous le theme :
Créer l'équipe idéale: comment la diversité favorise l'innovation
Nous savons que l'industrie de la technologie manque de diversité et d'inclusion. Voici quelques faits étonnants.
Selon le rapport Techstars sur la diversité et l'inclusion:
• 81% des fondateurs disent que la diversité renforce la créativité et l'innovation
• 67% des fondateurs disent que la diversité améliore la résolution de problèmes
• 63% des fondateurs disent que la diversité offre un meilleur accès aux talents
• Alors que 72% des répondants sont d'accord sur le fait que la création de la diversité dans leur entreprise est extrêmemen
t ou très importante, seulement 12% des startups sont des leaders de la diversité

Nous, à Queer Tech MTL, visons à contrer le manque de diversité dans le secteur des technologies. Mais d'abord, nous devons définir mieux ce que nous visons. Cet événement étudie ce que nous entendons par «diversité dans les équipes» et les avantages que la diversité offre dans le secteur technologique.

Au plaisir de vous voir, nos membres de la communauté. Amenez un ami!



**************************

**************************

**********

We are proud to announce our March Event in collaboration with LGBT Desjardins


Creating the ideal team: How diversity drives innovation


We know the tech industry lack diversity and inclusion. Here are some sobering facts.

According to Techstars report on diversity and inclusion

• 81% founders say diversity enhances creativity and innovation

• 67% founders say diversity improves problem solving

• 63% founders say diversity provides greater access to talent

• While 72% agree that building diversity in their company is extremely or very important only 12% of startups are diversity leaders

We at Queer Tech MTL aim to counter the lack of diversity in the tech sector. But first, we need to define better what we aim for. This event investigates what we mean by "diversity in teams" and the benefits diversity offers in the tech sector.

Looking forward to seeing you, our awesome community members. Bring a friend!
Organizer of Queer Tech MTL - Creating the ideal team: how diversity drives innovation
The purpose of this group is to create a space to network and meet professionals who self-identifies as Tech+Queer and their allies in Montreal and elsewhere.
********************************************************************
Le but de ce groupe est de créer un espace afin d'échanger et réseauter avec d'autres professionnels Tech+Queer et leurs amis à Montreal et partout ailleurs.