This is a special invitation to Queered Place: A mini site activation festival!
About this event
OCT 22ND, 4-7pm @ 4-7pm | QUEER GATHERING & STORYTELLING
Gather with us in Garrison Commons, Fort York, as we explore the Queering Place and join in community storytelling, space-holding, and celebration.
Queering Place is presented as part of Making With Place - SKETCH's first series of public art projects in which artists consider the complexities of place to animate, amplify and archive creative histories and voices of people and places on the margins. Learn more about all four projects at www.sketch.ca/publicart
PRACTICE PHYSICAL DISTANCING and WEAR A MASK!!
WE MUST BE VIGILANT IN THESE PRACTICES TO KEEP EACH OTHER SAFE. SKETCH is committed to following all Provincial and Municipal COVID-19 protocols, rules and regulations in order to keep everyone as safe and healthy as possible. Screening forms will be sent to registrants 24 hours before the event. Please fill out the screening form. While it is an outdoor event, we ask anyone attending the event to wear a mask to help stop the spread of COVID-19. SKETCH will have masks and hand sanitizer on hand. We thank you for your cooperation and support in helping to ensure community safety.
The installation is located within a grassy park space (which may be challenging for some mobility devices), connected by a gravel & paved pathway. It is possible to drive directly up to the installation via Fort York Drive. There are all gender washrooms & potable water available at the Fort York/Bentway visitor centre during operating hours, reached by stairs on the east side & fort york drive on the west side.
The installation includes tactile, visual & auditory components.
The nearest transit options include:
- 511 Bathurst street car, which is not wheelchair accessible, travelling west and requires walking up an incline through the Bentway.
- The 29 Dufferin kneeling bus then traveling east 9 minutes along the sidewalk to the Bentway. There is a slight incline up Fort York drive towards the park.
- The 63 Ossington kneeling bus then travelling south on Strachan which involves an incline & decline
Queering Place is part of ArtworxTO: Toronto's Year of Public Art 2021 - 2022, and funded by the Government of Canada, City of Toronto, and Canada Council for the Arts. Thank you to our partners at Fort York National Historic Site and Scotiabank Contact Photography Festival.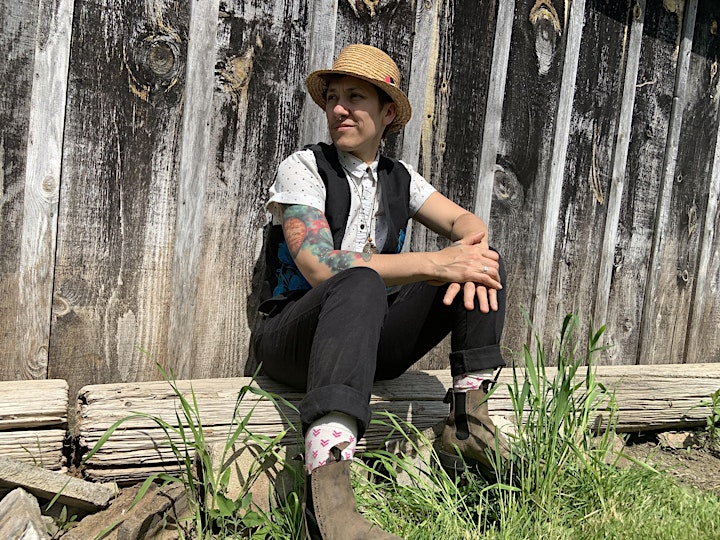 Naty Tremblay | Creative Lead
Naty Tremblay believes deeply in the radical & transformative power of the arts leveraged for community rooted education, organizing, healing and visioning. Naty's experiences as an identical twin, a poor muskrat french-metis farmer, a rambler, and a gender-queer feminist have greatly shaped their creative social change practices. Naty has co-created a broad body of interactive multi-media stories, performances & workshops, gatherings & community-engaged artworks exploring identity & power, regenerative reciprocity, healing justice & magics of the natural world. Naty has a BA of Integrated Media for Social Change from OCADU.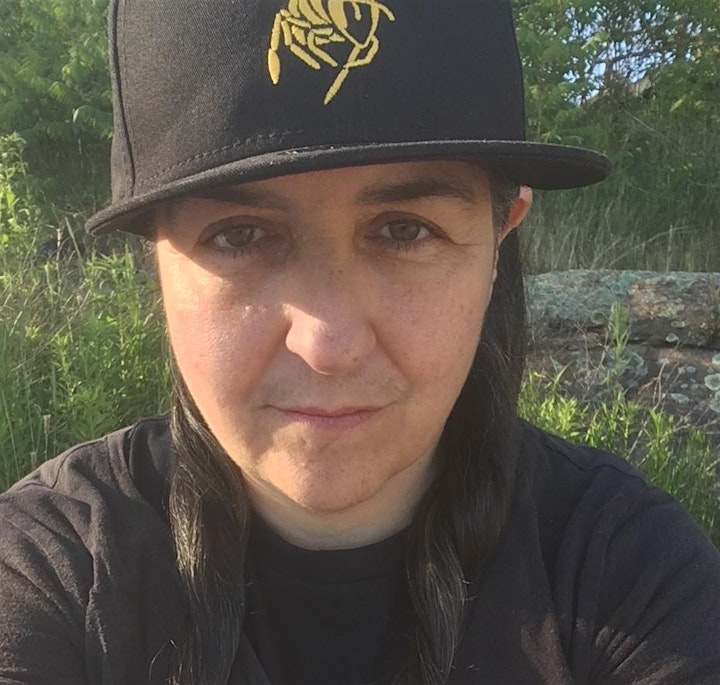 Lisa Myers | Curatorial Mentor
Lisa Myers is an independent curator, artist and educator with a keen interest in interdisciplinary collaboration. Based in Toronto and Port Severn, she is a member of Chimnissing, Beausoleil First Nation and Assistant Professor in the Faculty of Environmental and Urban Change at York University. Myers is an artist and curator and her research focuses on Contemporary Indigenous art and curatorial practice, Indigenous food systems and food sovereignty. Through socially engaged art, she creates gatherings that respond to place, sharing Indigenous foods and reflecting on underrepresented histories and collective forms of knowledge exchange.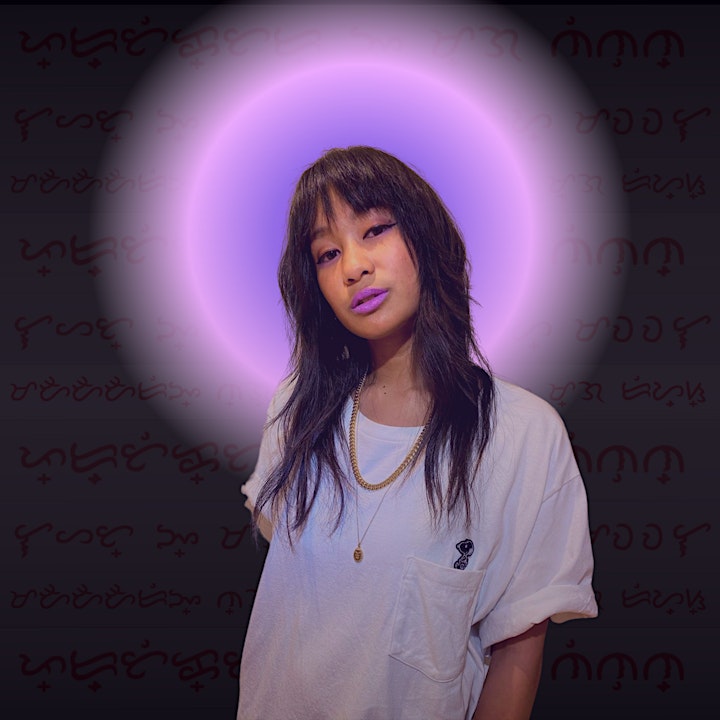 The Noise Witch | Project Lead
The Noise Witch is a multi-disciplinary creative with a focus on music performance and art direction. Their art is inspired by drag, burlesque and experimentation within digital media. They are a practicing Reiki Master, Teacher, Tarot reader, and Astrologer, with a focus on Ancestral healing and reclamation. Their work is centred around decolonization, healing, Trans rights, sexuality and Spirituality, while also aiming to provide joy and inspiration for those experiencing their offerings.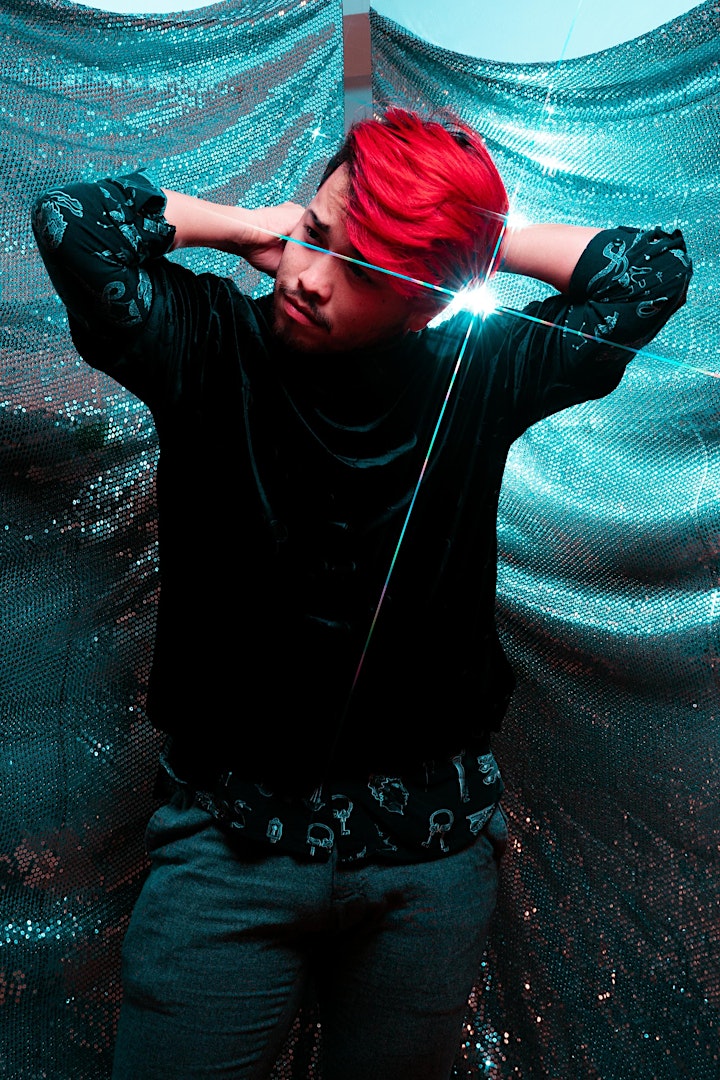 Ty Sloane
Tyler J Sloane (They/Them) is a multidisciplinary performance artist. Their art emphasizes marginalized voices that intersect mixed-race and queer identity. They are currently the Performance Arts Artist Associate with SKETCH Working Arts running the Queering Place residency with Naty Tremblay, the In-Conversation Series Buddies In Bad Times Project host with LeZlie Lee Kam at Buddies In Bad Times Theatre Company, and also the Education and Mentorship Director at Elevate Equity.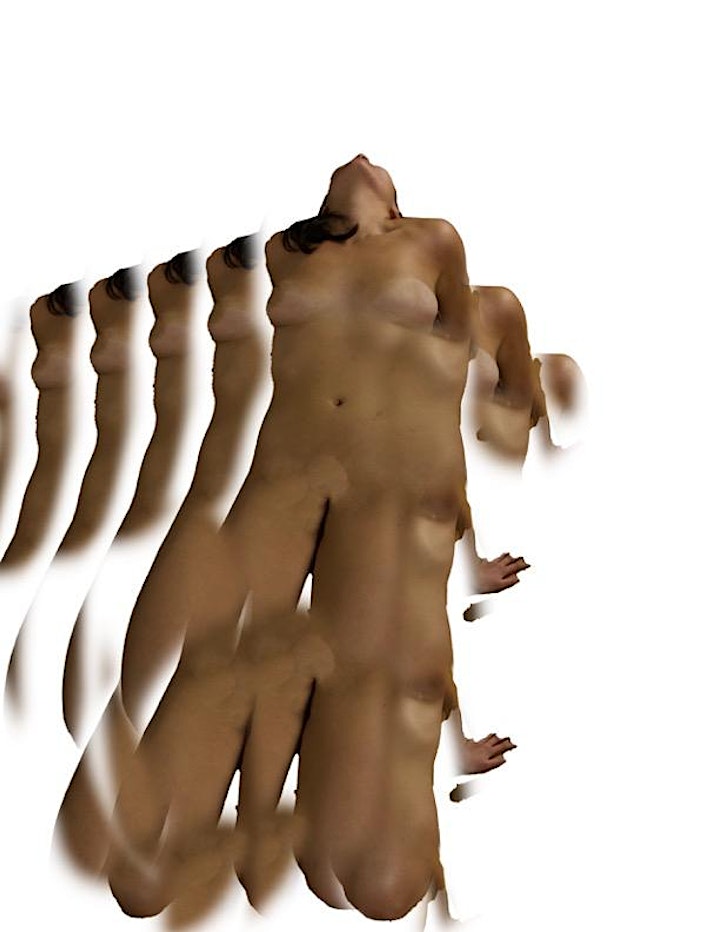 Maddie Lycheck
Madeleine Lychek is a Filipino-Canadian queer performance and video artist. She uses social media as a digital playground to engage with conversations surrounding power and play, exploring how a body and it's consumption can be used as a radical act of self-discovery.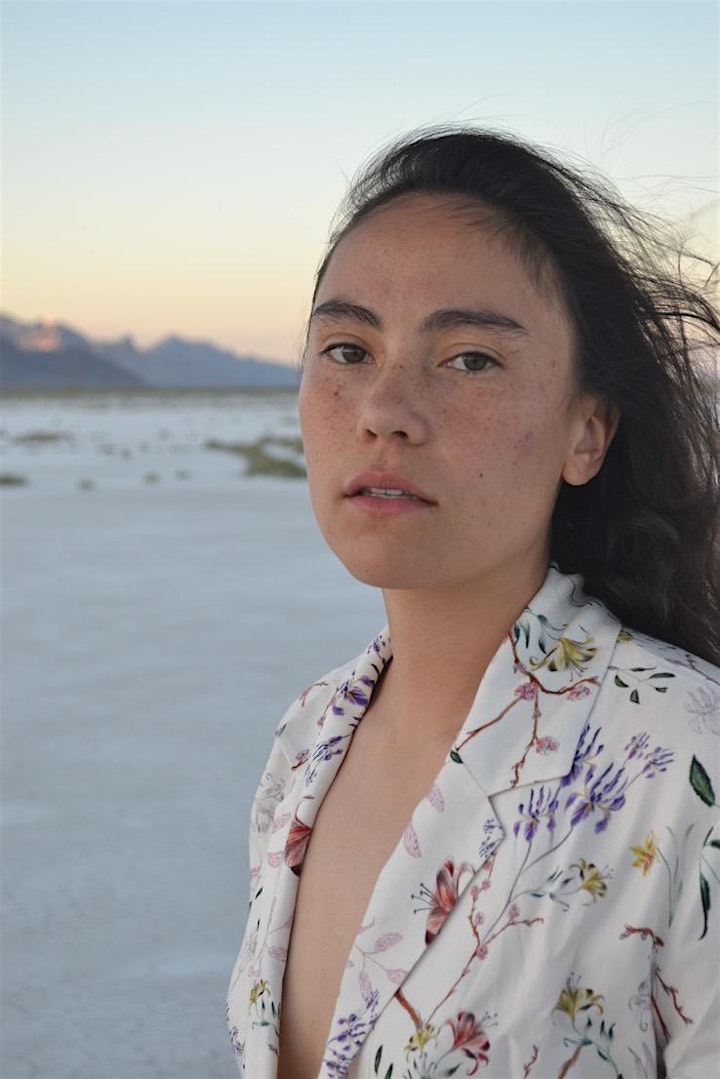 Em Dial
Em Dial (she/they) is a queer, non-binary, multiracial, chronically ill grower, poet, and educator, who was born and raised on Ohlone lands, in what is currently known as the San Francisco Bay Area in California. Their work plays against the idea of the (un)natural, with words and seeds rooted in histories of resistance and nourished by communities of care.
In addition to working with organizations like CommunityGrows and Black Creek Community Farm to increase access to growing space and food sovereignty, Em is also a 2022 Kundiman Fellow and a recipient of the 2020 PEN Canada New Voices Award and the 2019 Mary C. Mohr Poetry Award.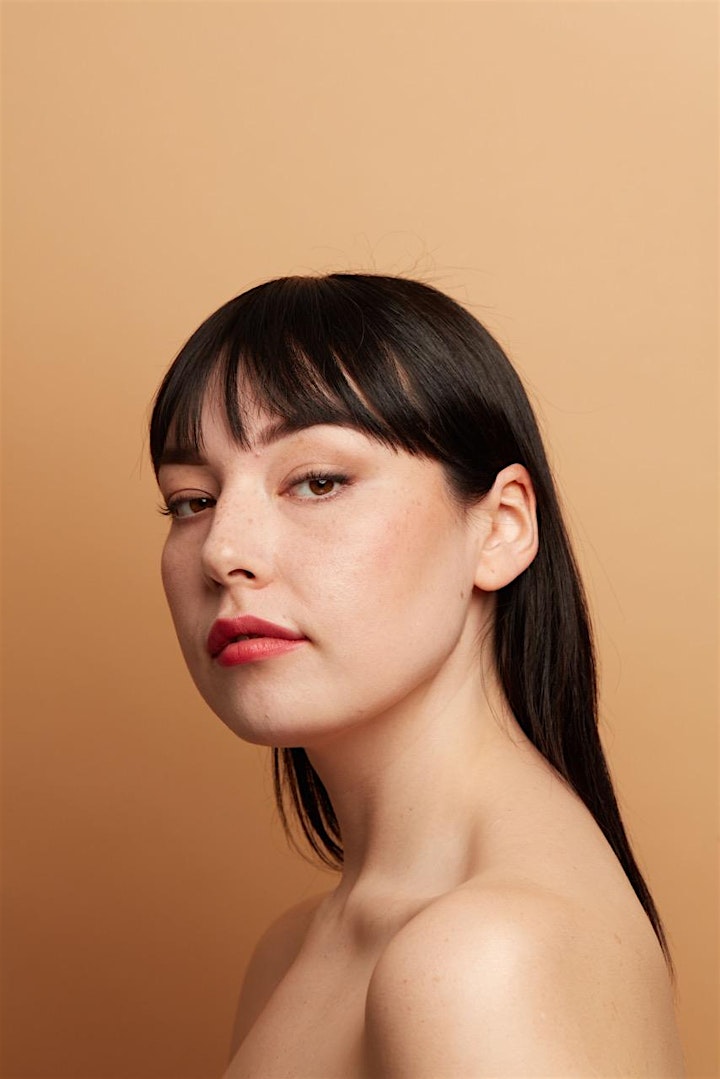 Bert Whitecrow
Bert Whitecrow is a 2 Spirited, Anishinaabe multidisciplinary artist from Seine River First Nation. Their work explores themes of healing, preserving and practicing ancestral knowledge. As a conceptual artist, Bert works with a variety of media, often combining traditional and unconventional materials.
They are a member of MilkWeed collective, which is a mixed Indigenous collective that focuses on building relationships with Indigenous communities through art making workshops, facilitated conversation and permaculture. Bert is currently attending the Indigenous Visual Cultures program at OCAD University and plans to graduate with a Bachelor of Fine Arts degree in April 2022.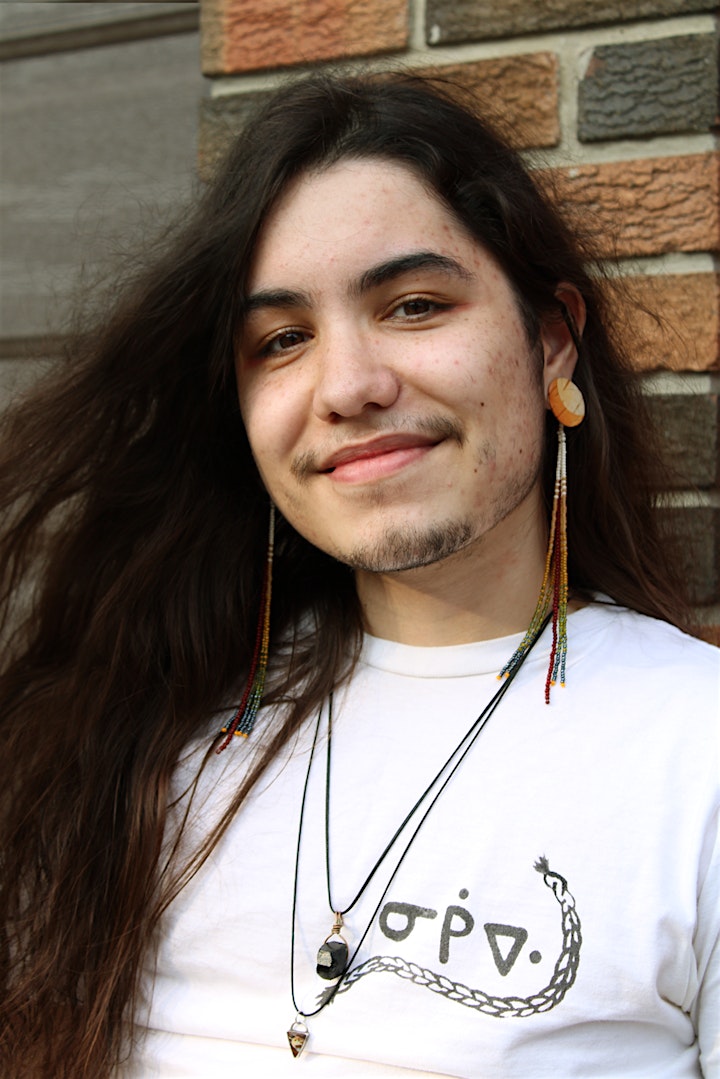 Zephyr McKenna
I'm an urban Anishinaabe and Lunaape Two-Spirit person with relatives from Alderville and Munsee Delaware First Nations, as well as Irish, Scottish, and English ancestry. Illustration and animation are the mediums I feel most at home with, but I'm very much a multidisciplinary artist, and love finding connections between varying and unconventional mediums.
I'm currently studying 3D modelling and animation in George Brown College's Game Art program, building skills to create games and other digital media that focus on language revitalization, celebrating two spirit stories, and imagining Indigenous futures.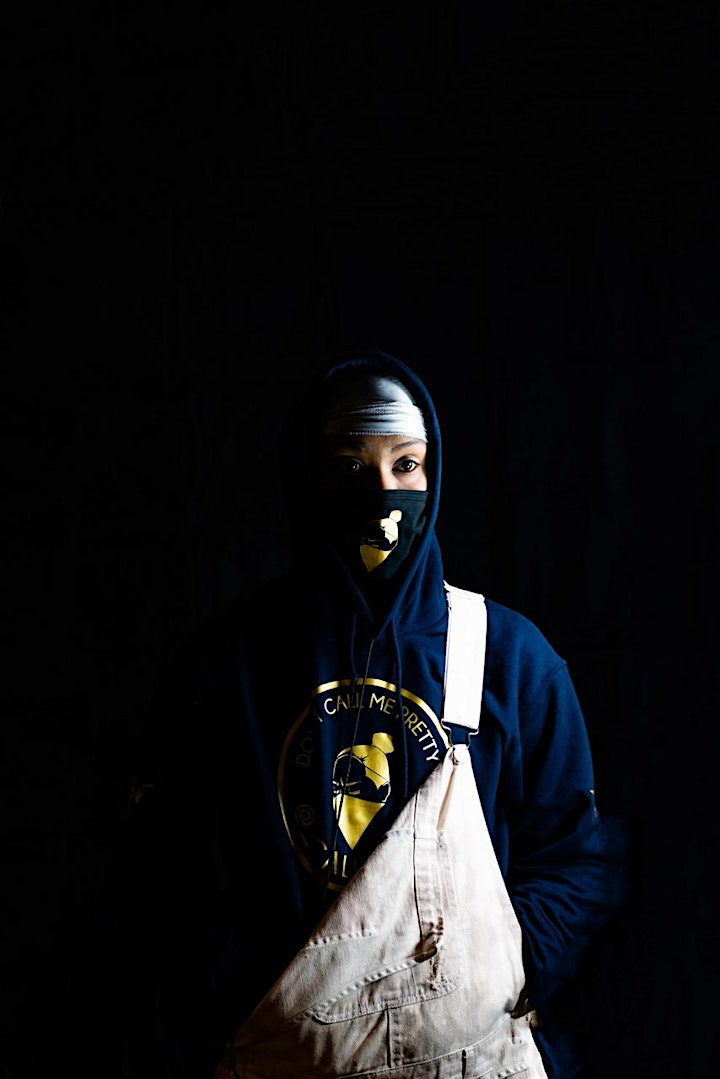 Pogi the Artist
At heart, I am an abstract and conceptual artist, with a style influenced by graffiti and realism. I like to bend the rules, but not break them, with my work exploring spaces between traditional and non-traditional styles and perspectives. On the surface, my quick work consists of images of coffee, vices, brick walls, and tunnels abstractly morphed together with nature and concrete structures. In depth, often through journaling and sketching, my work explores ambiguity, space, and "finding home."
Poetry and music also help me express these depths in nuanced ways. If I had more space, I would further explore these concepts through relevant large scale paintings, sculptures, and installations. Currently, I'm exploring my style of painting more deeply, researching and experimenting with more ways to develop my creations through materials, mediums and concepts.