Description
***THIS IS AN ONLINE EVENT***
For this gathering we'll explore Mindfulness Meditation. Mindfulness or awareness meditation is one of the most powerful, research based practices to REDUCE STRESS, BOOST FOCUS, CALM THE MIND and help us to SLOW DOWN OUR REACTIVE MIND.
We use specific techniques to rise above thoughts that usually control us, annoy us or cause us irritation and reactivity. Simple techniques are used to be able to change the way we interact with our thoughts. We go from being compelled to act on our thoughts, to being the silent observer.
Mindfulness meditation helps us cultivate present moment attention that is calm, friendly and non-judgemental.
With practice we can begin to interact with everything in life from this place, not just our thoughts but our experiences, our relationships and our emotions.
Come and join Happy Healthy Women Canmore's Trailblazer Trish Tutton for this powerful 30 minute ONLINE gathering!
Participate from the convenience of your own home or office to take prioritize you at the start of your day and allow this sense of belonging, calm and inspiration to flow with you for the rest of your day!
You will receive the link to join us via ZOOM Online Conferencing the evening before. Never used ZOOM? Hop on the call 10 minutes early so you can download it and be ready to start. It's super easy. Plus, if you can't join us live we'll email you the replay so you can participate in the practice when it fits your schedule!
Set your day up for success, inspiration and connection; we hope you can join us!
When women gather, great things happen!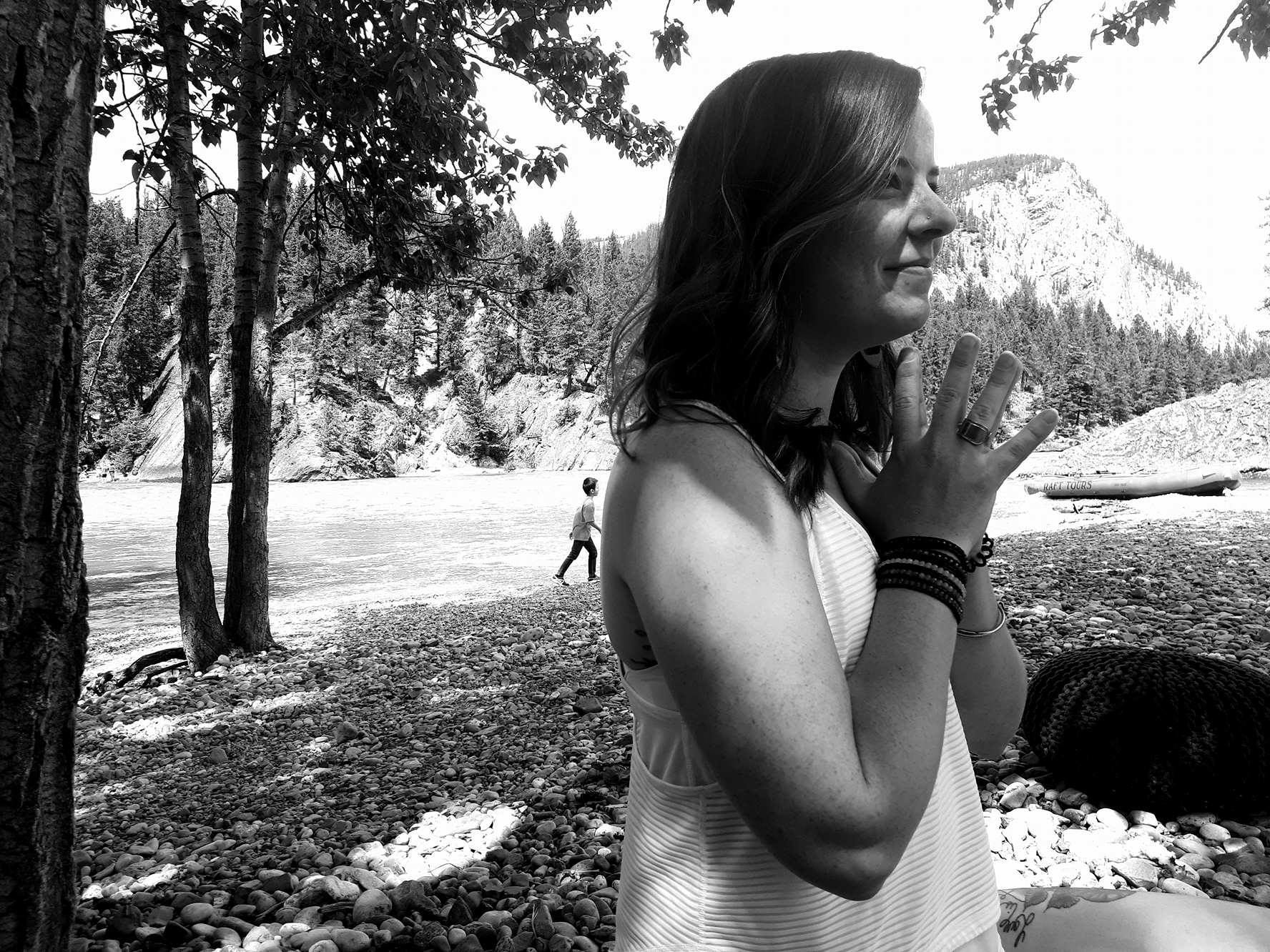 ABOUT TRISH:
Trish is a Registered Yoga & Meditation teacher, a graduate of theatre school and a life long student. She is curious about how we can continue to be conscious and aware amidst the distractions we constantly face.
She has taught hundreds of professionals the transformative benefits of simple mindful practices: from being more efficient at work, kinder in our relationships to experiencing less stress and burnout on a daily basis.
instagram: trish_tutton
linked in: Trish Tutton
facebook: Trish Tutton - Mindfulness