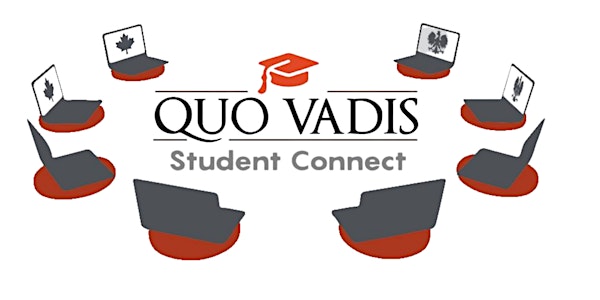 Quo Vadis - Student Connect: Planning Success for Studies and the Future
Start off the 2022-2023 semester with your Polish roots! We invite you to Quo Vadis: Student Connect and Virtual Hour!
About this event
Join us on September 14th 2022, starting at 7:00 PM for a good night of company.
This event will connect you with university students across Canada, other polish clubs across Canada, and will include studying tips to improve your habits for the school year and beyond-past graduation.
This event is open to students of Polish heritage and especially to anyone who has an interest in anything Polish!
Stay tuned for more information. Invite your friends and anyone interested! We hope to see you there!