Description
EMBRASSEZ UNE NOUVELLE CARRIÈRE À QUOVIM C3!
Nous vous invitons à venir à nos bureaux modernes du siège social à Montréal pour assister à un événement exclusif de portes ouvertes qui vous offre une occasion unique de réseauter et d'explorer les possibilités de carrière, autour d'un cocktail.


START A NEW CAREER AT QUOVIM C3!
You're invited to attend an exclusive gathering at our modern, downtown Montreal headoffice for an Open House that combines career networking and opportunities, with cocktails and conversation.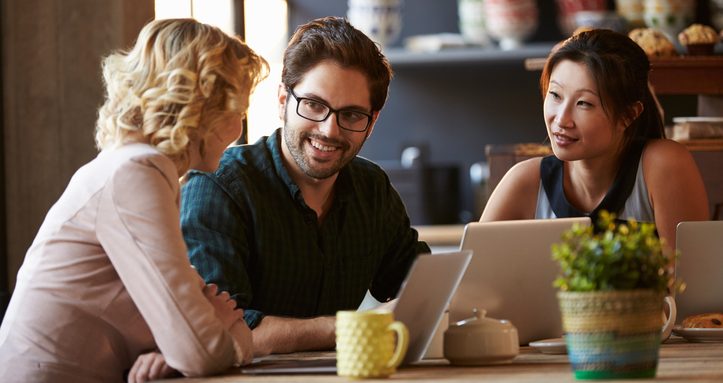 NOUS RECHERCHONS…
… DE JEUNES OU FUTURS DIPLÔMÉS
… DES SPÉCIALISTES EXPÉRIMENTÉS DE CENTRE DE CONTACT CLIENT
… DES PERSONNES MOTIVÉES, PASSIONNÉES ET AMBITIEUSES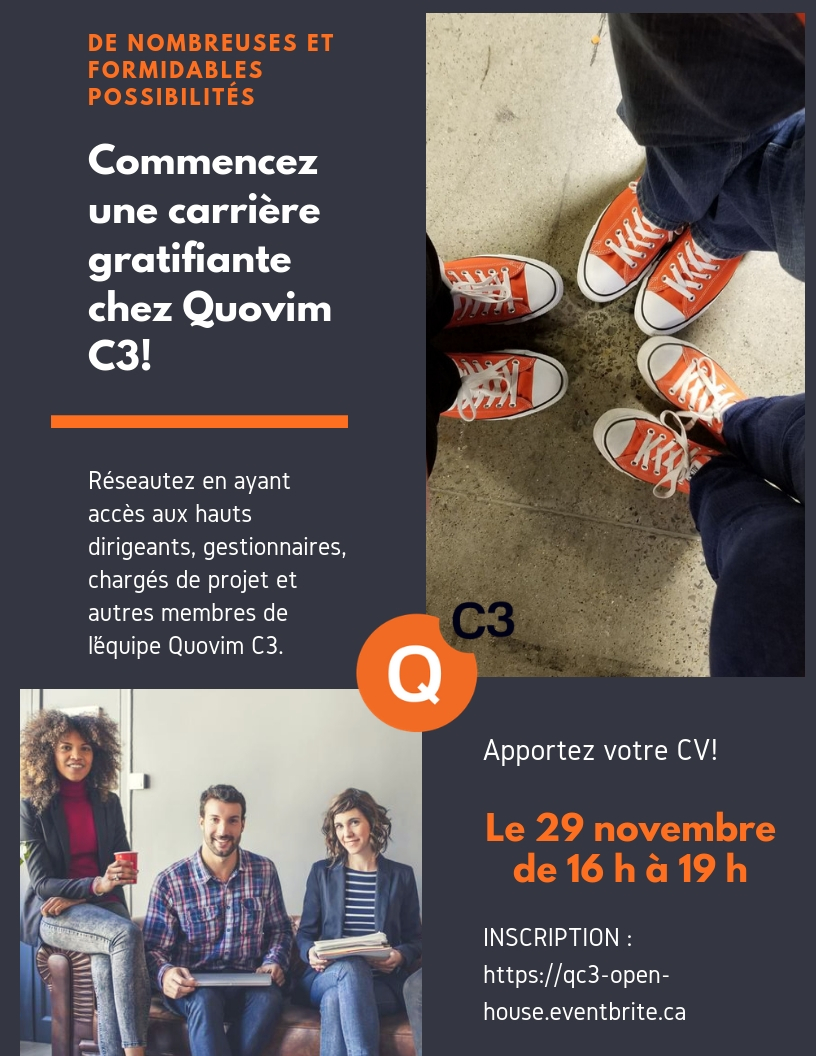 RECENT or FUTURE GRADUATE?
EXPERIENCED CONTACT CENTER PROFESSIONAL?
AMBITIOUS, MOTIVATED and PASSIONATE?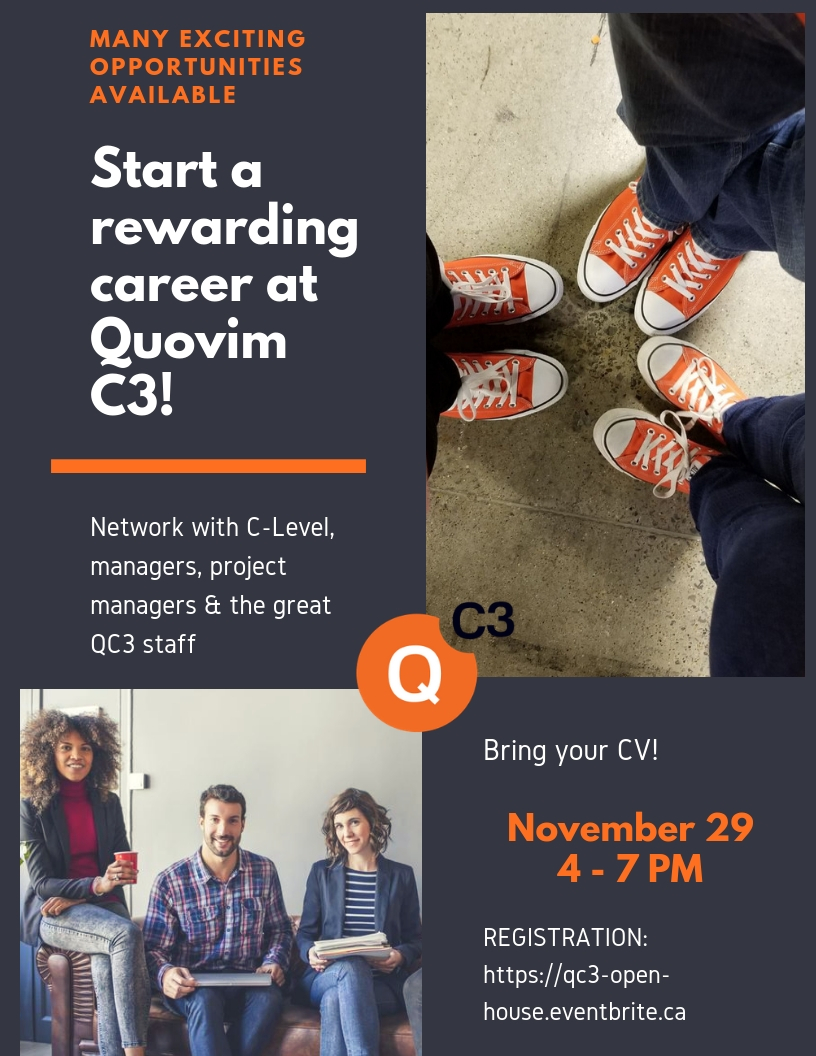 Joignez-vous à nous le 29 NOVEMBRE DE 16 H À 19 H pour découvrir les possibilités de carrière incroyables que Quovim C3 a à offrir. Ayez un accès privilégié aux fondateurs de l'entreprise, aux gestionnaires, aux chefs de projet et autres membres de l'équipe dynamique de Quovim C3.
Apportez votre CV et mettez en valeur vos talents!
Vous devez vous inscrire pour y assister, alors réservez votre place dès aujourd'hui!
Join us on NOVEMBER 29th at 4:00 PM to 7:00 PM to discover the incredible growth opportunities Quovim C3 has to offer. Network with the company founders, managers, project managers and the energetic QC3 staff.
Bring your CV and winning personality!
You must be registered to attend, so reserve your spot today!