Radial Shockwave Therapy; a two part patient-centered & evidence-based approach in applying radial shockwave therapy
About this event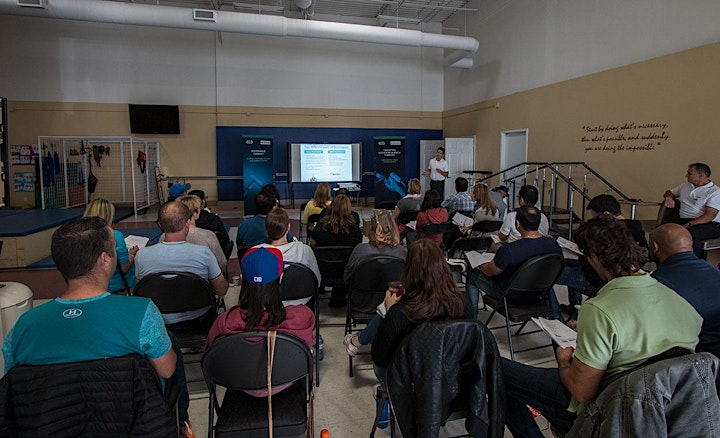 Radial Shockwave Therapy; a two part patient-centered & evidence-based approach in applying radial shockwave therapy
Are you interested in learning about recent breakthroughs in therapeutic electro agents? Then this workshop is for you!
This course is a two part patient-centered & evidence-based approach in applying radial shockwave therapy
Shockwave therapy is recommended by orthopedic surgeons to treat the tissue without the need of surgery and to provide high-quality care.
This 8-hour workshop presented by Physiotherapist Rosen Kolev, will cover the following topics:
Introduction
Theory
Objectives
Technology – Focus vs. Radial
Therapeutic effects
Contraindications
Understanding the Parameters
Patient Centered approach
Case Scenarios
Patient Education
Practical applications with the modality
Common conditions to be treated
COVID-19 Protocols: We will be following all the Federal and Provincial guidelines and will be implementing several measures to ensure your safety including mandatory masks for all attendees and instructors.
Save up to $500 off the purchase of a BTL Shockwave Device after taking the course.
Testimonials
"Training excelled in providing us with guidelines for clinical 'real world' applications of the modality"
- Miles Morgan, MScPT Owner of Resolve Physio and Wellness
"Rosen was absolutely fantastic! I wish we had that session when we got the device."
- Melina Kurtakis BHK, MPT, CAFCI Clinic Director at Lifemark Richmond Olympic Oval
Who usually attends these workshops?
Clinic owners, Physiotherapists, Chiropractors, PT & DC Assistants, Massage Therapists, Physicians, Osetopaths, Athletic Therapists, Kinesiologists, Strength and Conditioning Specialists and Exercise Physiologists
Frequently Asked Questions:
Q: Will we get to try the BTL Shockwave for ourselves?
A: Yes, the course will have a practical workshop where you will get to use the units available.
Q: How long is this workshop?
A: The workshop is Approx. 8-9 hours.
Q: I'm unable to attend, what other options do I have to learn about shockwave?
A: We offer an excellent Shockwave trial program which comes with complimentary online training or you can register for the online virtual Shockwave training through Embodia.
Speakers
Rosen Kolev, PT M.Sc.
World-Class Instructor with over 10 years experience with BTL Shockwave Technology.
Dates & Location
November 20th - Vancouver, BC.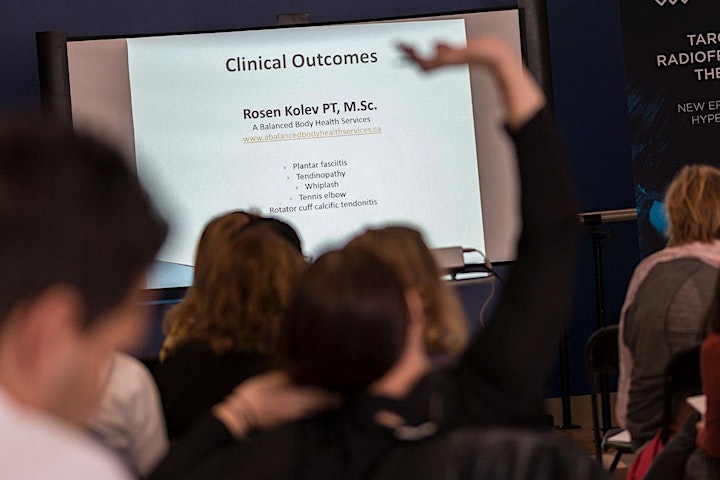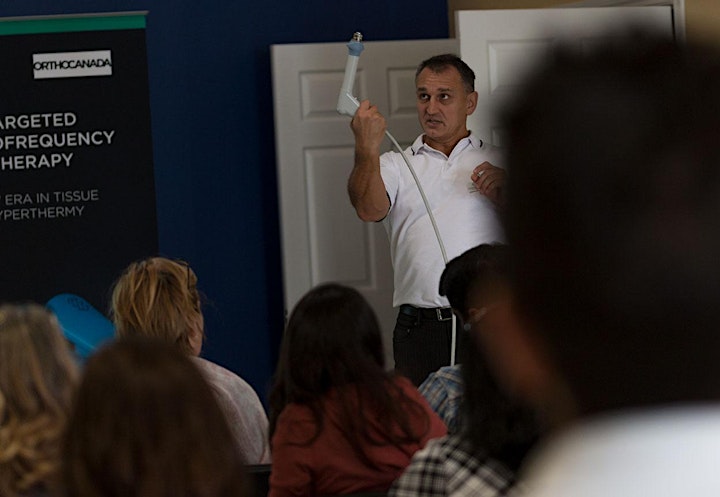 Organizer of Radial Shockwave Therapy Course – Vancouver
OrthoCanada provides expert support to help healthcare professionals reach their goals by supplying advanced equipment and therapeutic solutions in the fields of physiotherapy, occupational therapy, exercise physiology and kinesiology.
Founded in 1993, BTL has grown to become one of the world's major manufacturers of medical equipment. BTL's major segments include physical therapy, cardiology and medical aesthetics.