Radical BC

Tuesday, June 14, 2011 from 9:30 AM to 5:00 PM (PDT)
Event Details
An Urgent Message for Recruiters and HR Professionals … 
"How to Place More Candidates in 2011
-- And Save 95% Today …"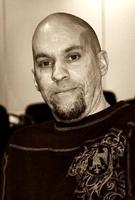 From: Geoff Webb
Recruiter and CEO, Radical Events
May 5, 2011
If you're frustrated trying to find qualified candidates …
… or a flood of resumes from the wrong applicants …
… if you want to place more candidates faster …
… then this is important.
Here's why: To find and place the best candidates, you must use the best practices.
Otherwise, that "A" player gets hired by somebody else.
But where do you find the latest and best recruitment methods?
You can read all the books and blogs in the world … or attend a dull, expensive HR conference … but most are just re-hashed versions of "me-too" techniques that stopped working 5 years ago.
Or, you can attend …
Radical BC --
The Recruiting UnConference,
Tuesday, June 14, 2011, in Vancouver, BC!
… the only event of its kind, in one of Canada's most beautiful locations, on the campus of the University of Vancouver, in scenic Vancouver.
Now you can transform your business with help from the leading experts in Canadian Recruitment – real-life producers who wake up and have to source candidates every day, just like you.
Get the tactics, strategies, and shortcuts you need to survive and thrive in 2011:
·       How to make more placements in weeks, not months …
·       New discoveries on social recruiting – Facebook, LinkedIn, Twitter, and more …
·       Shortcuts to streamlining your candidate flow and applicant tracking …
·       How to identify and recruit top candidates cheaply – no matter where they're hiding …
PLUS, you'll meet and create referral alliances with the leading experts in Canadian Recruitment – these partnerships may be the most valuable part of the whole UnConference.
You'll walk away with dozens of new ideas from 11 Expert Speakers, packed into 8 hours of dynamic Q&A sessions ...
.. and, as an attendee, you are invited to our after-hours Tweetup/cocktail party, for extra deal-making and networking.
Fact: You may be just one new idea away from making the placement that makes your whole year!
But you'll never know if you don't gain access to the tactics, strategies, and people at the Radical BC Recruiting UnConference, where all 8 Expert Speakers meet two requirements: 
1.     Each Expert must deliver their best, cutting-edge material, with tips that are immediately useful for recruiters and HR pros alike. NO empty theory or unproven ideas 
2.     Each Expert must offer a Giveaway of their product or service, to make it easy for you to implement these strategies when you're back in the office 
Here's a Sneak Peak at the
Experts, Session Topics, and Your Free Giveaways …
Geoff Webb – Recruiter; CEO, Radical Events
Session Topic: "The Social Recruiting Circus"
Free Giveaway: Free Facebook Fanpage design for one lucky attendee. Stop wasting time and get this key component of your social marketing strategy done for you – and avoid getting left behind by this next critical trend in recruitment ($300 Value)
Why Listen? Geoff Webb is a leading voice in Social Recruiting, in North America and Europe. He speaks at the top conferences, including SHRM, TRU London, TNL, and HREvolution. And Geoff consults with Fortune 500 talent practices to develop winning Social Media strategies.
Craig Fisher - Owner and Founder, TalentNet Live
Session Topic: "New Cool Tools"
Free Giveaway: The "Fishdogs" guide to the best technology solutions for HR and Recruitment – it cuts months off your learning curve and makes you more productive right away. PLUS, you get a cheat sheet: "Foursquare for Recruiting," that cracks the code on this new recruitment tool ($300 Value)
Why Listen?  Craig Fisher is one of North America's leading experts on Location-Based Recruiting. Discover how geo-social technology, like Foursquare and Facebook, can help you win the war for talent by targeting top candidates where they live and work. Craig is also the only LinkedIn Certified trainer in North America.
Tracy Lauren – CEO, The Job Route
Session Topic: "The Semantic Recruiter"
Free Giveaway: A 3-month subscription to The Job Route – Canada's only semantic search tool that lets you make more placements faster, by trolling the "the invisible Web," deep below what Google and your competitors normally see -- with push-button simplicity ($600 Value)
Why Listen? Tracy is an internationally acclaimed expert in what has been called the Holy Grail of recruiting -- Semantic Search. Her breakthrough product has been featured in major recruitment conferences in England, the US, Canada, and Australia.
Lindsay Stanton – Sr. VP of Sales and Strategy, JSTN
Session Topic: "Video in Recruitment"
Free Giveaway: One Video Job Posting on the Job Search Television Network ($750 Value)
Why Listen? Lindsay is one of North America's authorities on Video Recruitment. Her company, JSTN, converts job postings into news-style videos that are proven to attract more attention than standard ads. You'll benefit from her expertise in using video to connect recruiters with top talent.
Samantha Harris - Client Training & Sales Trainer, Monster.ca
Session Topic: "Boolean Best Practices"
Free Giveaway: Free Boolean Cheat Sheet for all attendees. Stop scratching the surface of what Google can do for your sourcing! You'll recapture precious hours of lost productivity with this exclusive Cheat Sheet … if your time is worth $50 an hour and you save 4 hours a month, that's $2,400 back in your pocket every year – one or two mortgage payments (conservatively, a $50 Value)
Why Listen? As a client trainer and sales expert for Monster.ca since 2003, Samantha Harris is your "friend on the inside" who helps you partner with job boards now -- and tomorrow. Stop spinning your wheels and start getting the most from job boards and your placement efforts.
Paul Hamilton - Director, Talent Acquisition Strategy & Programs, BMO Financial Group
Session Topic: "The Future of Recruitment"
Free Giveaway: "Recruiting Trends to Watch" guide. Just one tip in this new resource can save you thousands of dollars in litigation, by helping you avoid costly pitfalls in social media ($50 Value)
Why Listen?  Paul Hamilton has built some of Canada's most successful recruiting organizations, including Microsoft, Rogers TV, and now BMO. You'll gain crucial insights from one of Canada's thought leaders in building great recruiting strategies.
Alan Kearns - Head Coach, CareerJoy
Session Topic: "What do Candidates Really Think of Recruiters?"
Free Giveaway: Personal copy of Get the Right Job Right Now, Alan's acclaimed book for job seekers. Eliminate guesswork and build a better recruitment organization by learning exactly what career coaches are telling candidates today ($25 Value)
Why Listen? Alan Kearns is one of Canada's leading authorities on employment. As the Founder and President of CareerJoy, you can get inside the minds of candidates and recruit top talent faster, by tapping into his 15 years of experience.
Brenda Burch Dumont - President, Social Media is Simple
Session Topic: "How to Recruit Better With Strong Employment Branding"
Free Giveaway: Free Webinar of your choice on any "Social Media is Simple" topic that you choose. That's 90 minutes of extra learning, on top of what you get from Brenda's live presentation at the UnConference ($125 Value) 
Why Listen? With more than 30 years of experience and after creating one of Canada's first niche job boards, Brenda is routinely referred to as a recruiting guru. She'll how you how to get the most from social media without driving your HR Department crazy.
Total value of the 8 Expert Sessions and Networking ($550) and Giveaways ($3,000) = $3,500.00
About Your Destination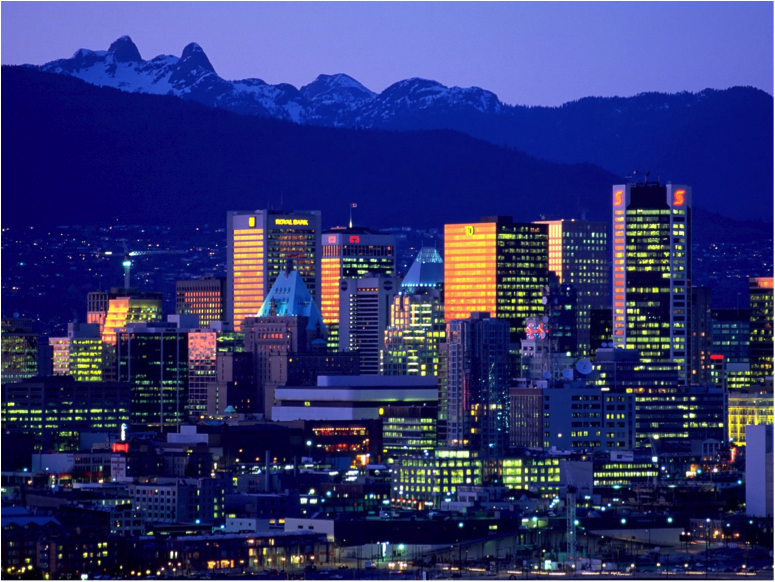 The University of BC is minutes from scenic, downtown Vancouver -- where snow-capped mountains rise from the ocean, and breathtaking vistas greet you at nearly every turn.
Why not bring your family and make it an unforgettable vacation?
Here's a tiny sample of places you and your family can explore:
·       Stop by Stanley Park, with 1,000 acres right in the middle of the city. Stroll along on the famous seawall, take a horse-drawn carriage tour, and watch the sunset on the ocean …
·       Visit Granville Island, for shopping, dining, arts and crafts. Take a picture by the marina with the city bridge as your background and you can send it as a souvenir postcard from Vancouver – it is literally that picturesque …
·       Spend an afternoon at the Vancouver Aquarium, where even the locals say, "We never get tired of this place -- ever." Don't miss the Sea Turtle encounter and the 4-D Show …
·       And don't forget Grouse Mountain, Lynn Canyon Park, Chinatown, the world-famous Museum of Anthropology, the SkyTrain, sandy beaches, and hundreds of night spots and fine restaurants, featuring some of the freshest, most delicious seafood on earth.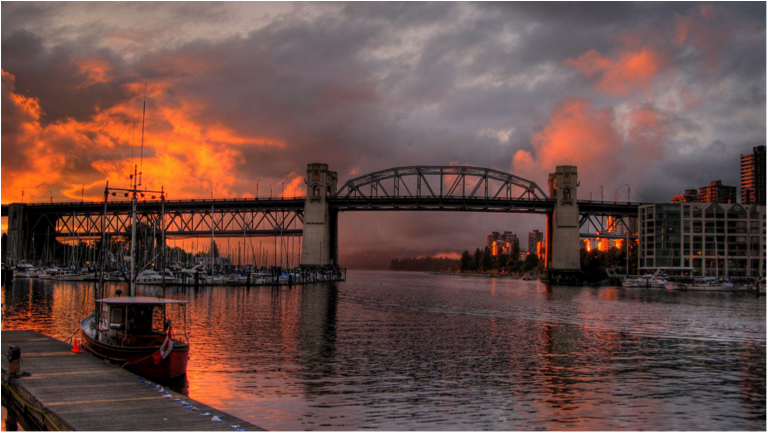 You can pack a lifetime of memories into just a few days in Vancouver this June!
Here's What Others Say About Past Events …
"Geoff's Radical North discussions and get-togethers are an essential source for getting a pulse on what's new in the recruiting and sourcing arena in Canada. Geoff and the other leaders push the boundaries and provoke the questions that lead to new ways of thinking about and doing things."
-- Jeff Nugent; Managing Director, Contingent Workforce Solutions (2010)
"Geoff's events through the Radical series foster learning, leadership, and growth in the recruitment space. His knowledge of advanced tools in Social Media and Talent Acquisition is superb!"
-- Lindsay Stanton; SVP Sales & Strategy, JSTN (2010)
"I attended Geoff's Radical North Recruiting Unconference in Toronto. It was small, cozy, modestly priced and fun. Moreover, I met some energetic, smart, outgoing recruiters there who were eager to share their ideas with others. During the discussion of online recruiting, Geoff showed that he knew more than anyone else in the room."
-- Michael Kelemen (2010)
Plus, when you enroll today, you'll get a FREE subscription to the SmartRecruiters Applicant Tracking System – an extra $995 value. It lets you recruit better, faster, and cheaper with no software to download! It's a web-based ATS that puts Enterprise-class data management, automation, and reporting at your fingertips – at no cost.
Here's a screen capture of the SmartRecruiters ATS …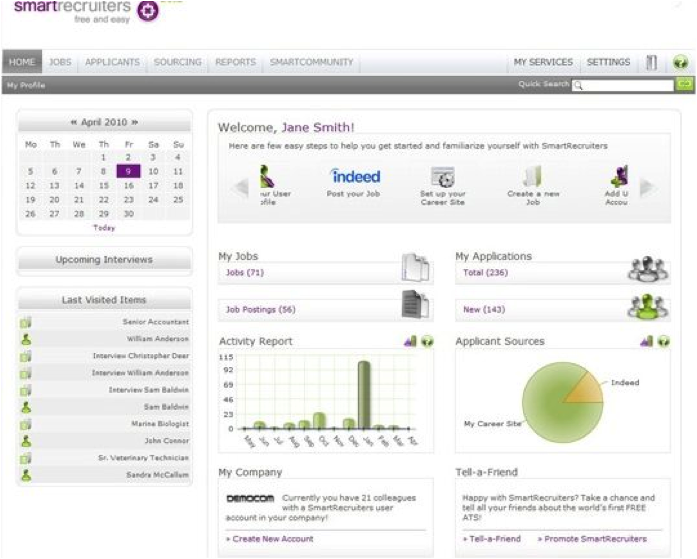 And -- just added -- you get a Free 30-day trial of LeadGrabber Pro, the most advanced sourcing software on the market.

LeadGrabber Pro lets you automatically grab leads from LinkedIn, Google and other online sources. It extracts the contact data you need -- like email addresses and phone numbers -- then adds it to your database.

This is at least a $50.00 value, not to mention the time and aggravation it saves you every time you let it scour the Internet for passive candidates.

Here's what just one user said about this time-saving software: "Great product, saves us lots of time. We can beat our competitors in finding the right match for our clients"
- Debbie Holy, President, Cynergies Technology Solutions, Inc.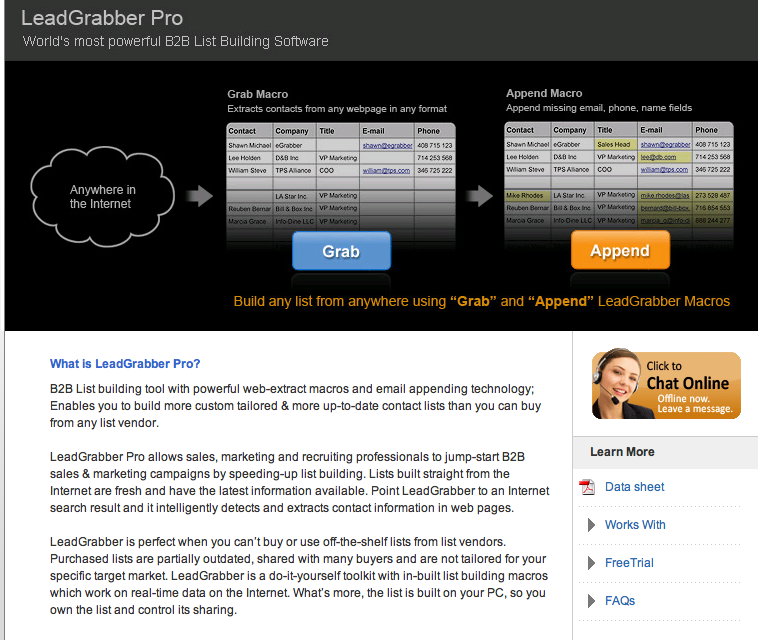 Okay, here's everything you get at the Recruiting UnConference in Vancouver:


·       8 Expert Sessions and Referral Networking Opportunities ($550 value)
·       Free Product and Service Giveaways ($3,000 value)
·       Free SmartRecruiters Applicant Tracking System ($995)
·       Free 30-Day Trial of LeadGrabber Pro Software ($50)
Total Value = $4,595.00
But you won't have to pay even 5% of that …
Because I was able to call in favors from each of the experts who agreed to share their knowledge …
… because I got a break from the University of British Columbia on getting space for the event …
… and because our marketing costs are minimal to promote this online …
You Save More Than 95%
When You Enroll Today For a Risk-Free $99
The only catch?
Seating at the University of BC is limited to only 100 participants … and more than 30 spots have already been spoken for …
… and this event is being promoted to 2,260 members of our LinkedIn group and more than 3,100 recruiters across North America.
You can do the math – with fewer than 100 seats available, less than 2% of those 5,360 recruiters and HR pros can be allowed into the Recruiting UnConference.
When we fill up, the doors slam shut.
Will you be among the "fortunate few" or find yourself locked out?
Recruiters who don't attend will watch helplessly as their businesses sink into the mud. They will have no idea what you are doing to them because the ideas revealed at the UnConference have never been gathered in one place – and are nearly impossible to detect from the outside.
Don't miss out. Delay will be costly -- to your business and your future.
Your Guarantee
Here's my promise to you: If you're not 100% delighted with what you get at the Recruiting UnConference, just let me know by email after you get home, and your ticket price will be fully refunded. You owe nothing. No hard feelings, either.
And you keep EVERYTHING -- the Free Giveaways, the Free SmartRecruiters ATS, the knowledge from the Experts -- as my "thank you" gift for your trouble.
Why do I stick my neck out with such a bold guarantee? Because I know from experience that the value here will be absolutely incredible.
Just one new idea or partnership you get at the Recruiting UnConference could lead you to the placement that makes your entire year.
Won't you join me in Vancouver, one of the world's most beautiful cities, for this once-in-a-lifetime event on June 14? Thanks to my money-back guarantee, you can NOT make a mistake.
Reserve your seat today, while there's still time.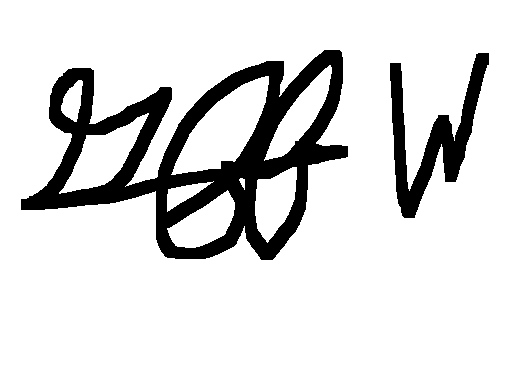 Geoff Webb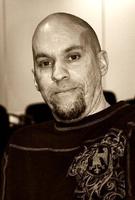 Recruiter and CEO, Radical Events
When & Where

University of BC
2329 West Mall
Vancouver, British Columbia V6T 1Z4
Canada

Tuesday, June 14, 2011 from 9:30 AM to 5:00 PM (PDT)
Add to my calendar
Organizer
An unconference is an event that has no fixed structure and only two rules, no power point and no presentations. The day is split in to sessions during which a series of "tracks" run on a theme with a track leader hosting the discussion, debate and learning. The discussion takes a life of its own with attendees bringing their own views, questions and opinions as well as debate. This takes many directions and concludes with real learning and opinion forming. The track leaders have been carefully chosen from their areas of experience and knowledge and the value they can bring to the "track" and have been drawn from across the globe giving a real global view. We will be adding to the list of track leaders right up to the day of the event (and even during it.)
You are actively encouraged to disagree, argue, debate and question, all we ask is that you respect one another. In addition to the published tracks we will be adding to the list by request right up to the day. If you want to add a track just contact us and we will set it up. We will also be encouraging impromptu tracks throughout the day whenever a new subject comes up. An unconference is about what you want to discuss and is not restricted by any fixed agenda.