Description
How would you act differently if you thought you were surrounded by radically generous women?


Barrington Consulting and SheEO cordially invite you to an exciting evening of networking, inspiration and #RadicalGenerosity. You'll also hear directly from Barb Alink of The Alinker Inventions Ltd., a female entrepreneur who was funded and supported by the SheEO network. Learn about how SheEO is changing the landscape for female entrepreneurs, and find out how you can join our global network of women supporting women.
SheEO is a global community of radically generous women transforming how we finance, support, and celebrate women-led Ventures creating a better world. The model brings together 1000 women (called Activators) in each cohort, who contribute $1100 each as an Act of Radical Generosity. The money is pooled together and loaned out at 0% interest to 10 women-led Ventures selected by the Activators. The loans are paid back over 5 years and then loaned out again, creating a perpetual fund which we will pass on to our daughters and granddaughters.
---
Agenda
---
We look forward to meeting you!
- Barrington Consulting & the SheEO team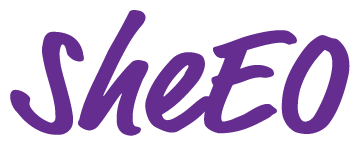 About Radical Generosity Week
#RadicalGenerosity and its impact have connected women across the globe, and now, Canada is having a week dedicated to being radically generous in your community, with each other, and with yourself. This October, from the 16th to the 20th, SheEO Activators will host a week of events across Canada to call in more women and share the positive effect that #radicalgenerosity has had on their lives. This year, our goal is to reach 1000 Canadian Activators so that we can fund ten amazing women-led Ventures. Help us reach that goal by becoming a 2017 Activator, attending Radical Generosity Week events near you, and spreading the word to the incredible women in your network!