Radical Planet

Wednesday, September 21, 2011 at 9:30 AM

-

Thursday, September 22, 2011 at 5:00 PM (EDT)
Event Details
Brought to you By: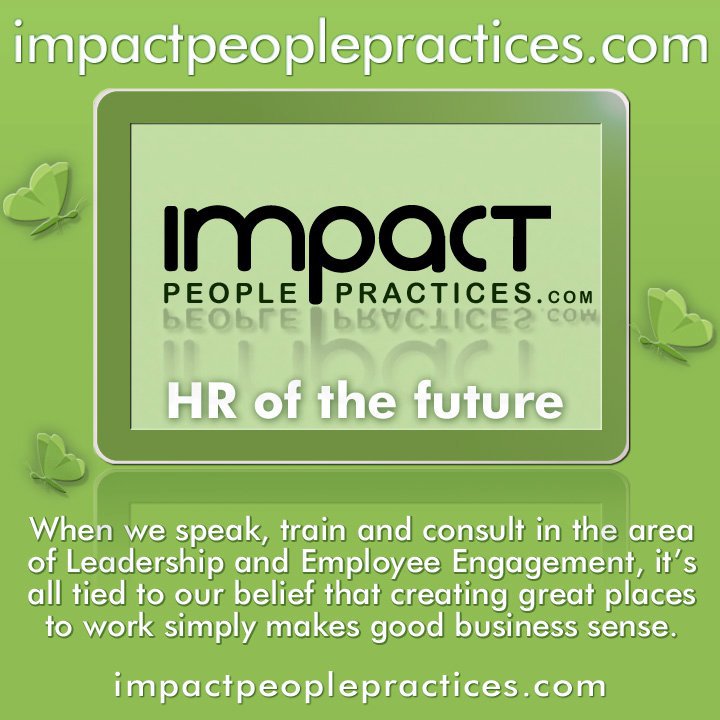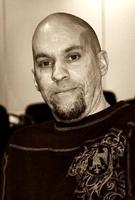 From: Geoff Webb
Recruiter and CEO, Radical Events
If you're frustrated trying to find qualified candidates …
… or a flood of resumes from the wrong applicants …
… if you want to place more candidates faster …
… then this is important.
Here's why: To find and place the best candidates, you must use the best practices.
Otherwise, that "A" player gets hired by somebody else.
But where do you find the latest and best recruitment methods?
You can read all the books and blogs in the world … or attend a dull, expensive HR conference … but most are just re-hashed versions of "me-too" techniques that stopped working 5 years ago.
Or, you can attend …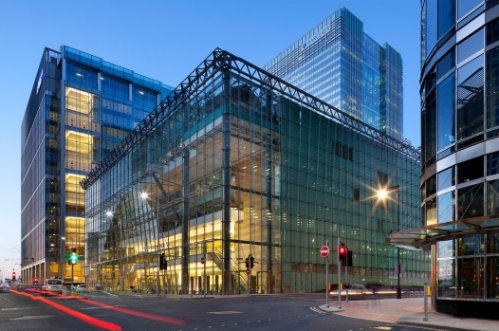 Radical Planet --
The Recruiting UnConference, 
September 21-22nd, in Toronto, ON!
Now you can transform your business with help from the leading experts in Canadian Recruitment – real-life producers who wake up and have to source candidates every day, just like you.
Get the tactics, strategies, and shortcuts you need to survive and thrive in 2011:
·       How to make more placements in weeks, not months …
·       New discoveries on social recruiting – Facebook, LinkedIn, Twitter, and more …
·       Shortcuts to streamlining your candidate flow and applicant tracking …
·       How to identify and recruit top candidates cheaply – no matter where they're hiding …
PLUS, you'll meet and create referral alliances with the leading experts in Global Recruitment – these partnerships may be the most valuable part of the whole UnConference.
You'll walk away with dozens of new ideas from Expert Speakers, packed into 16 hours of dynamic Q&A sessions ...
.. and, as an attendee, you are invited to our after-hours Tweetup/cocktail party, for extra deal-making and networking.
Fact: You may be just one new idea away from making the placement that makes your whole year!
Here's a Sneak Peak at the 
Experts, Session Topics…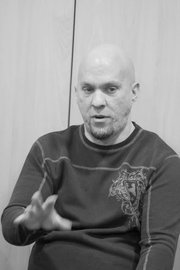 Geoff Webb – Recruiter; CEO, Radical Events
Session Topic: "The Social Recruiting Circus"
Session Topic: "Community Building"
Session Topic: "Global Case Studies"
Session Topic: "Linking into Linkedin"
Session Topic: "Cool New Tools"
Why Listen? Geoff Webb is a leading voice in Social Recruiting, in North America and Europe. He speaks at the top conferences, including SHRM, TRU London, TNL, and HREvolution. And Geoffconsults with Fortune 500 talent practices to develop winning Social Media strategies.

Mike DelPonte - Head of Marketing at BranchOUT
Session Topic: "Facing up to Facebook"
Session Topic: "Gamefication of Recruitment"
Why Listen? Mike oversees BranchOut's marketing, PR, and brand strategy. Before joining the team, Mike was the founder and CEO of Sparkseed, a global nonprofit that invests in the most promising young social entrepreneurs. Mike's leadership and marketing skills earned Sparkseed a Financial Times Social Innovation Award and recognition in the New York Times, Wall Street Journal, Fast Company, Inc, CNN, and other leading media sources. Mike has degrees from Boston College and Yale University. When he's not crafting marketing campaigns, you'll find Mike rock climbing or hosting innovative events.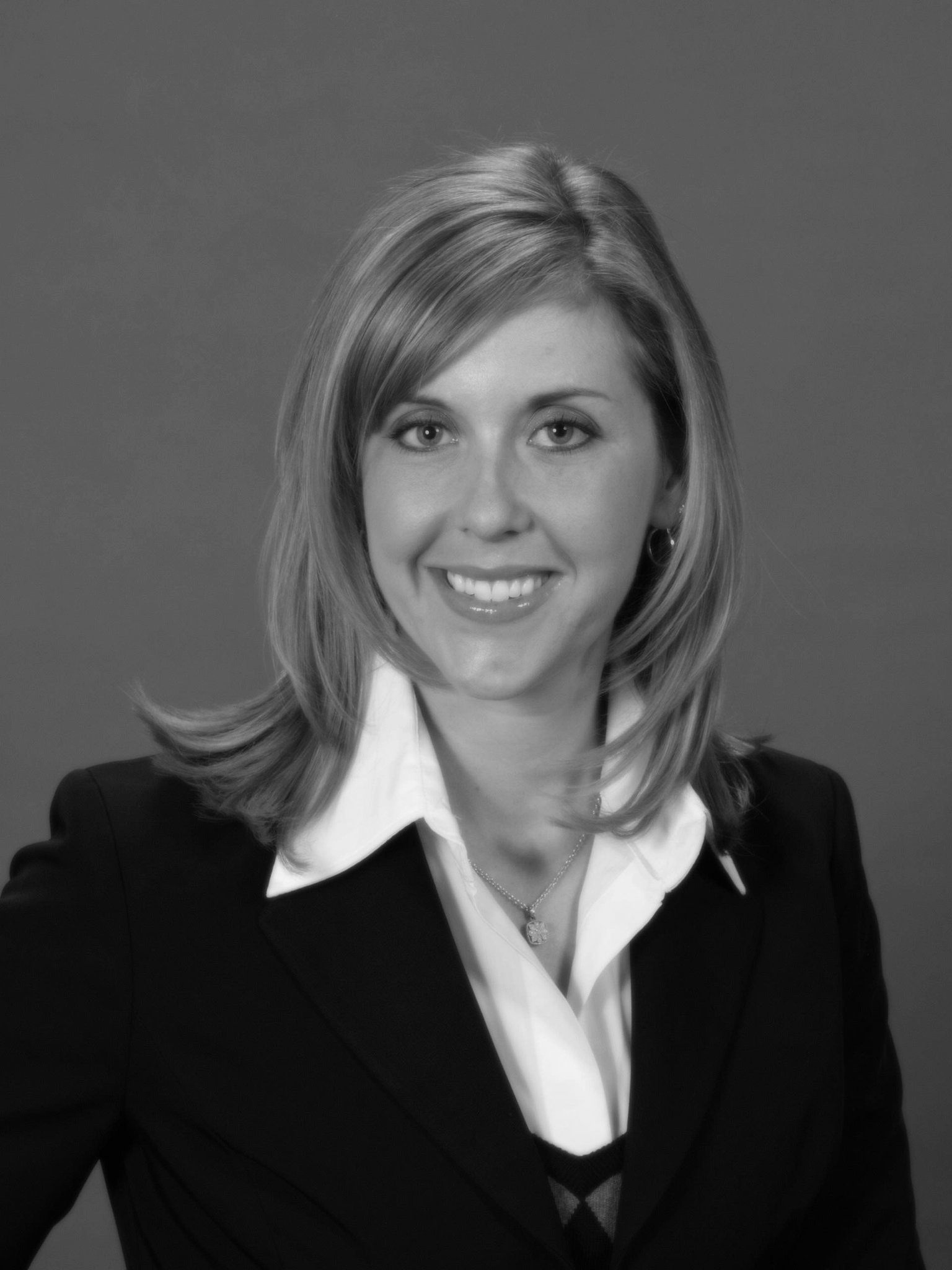 Lisa Chartier - Head of Resourcing (AMS) North America
Session Topic: Brand What?
Session Topic: Global Case Studies
Why Listen? Lisa is a veteran of the Recruitment Marketing industry with stints with TMP prior to joining and heading up the North American push for Alexandre Mann Resourcing.  With a wealth of knowledge and a great portfolio of clients under her belt, Lisa brings both knowledge, savy and a taste of guerilla tactics to the Recruitment Advertising and Employment Branding space.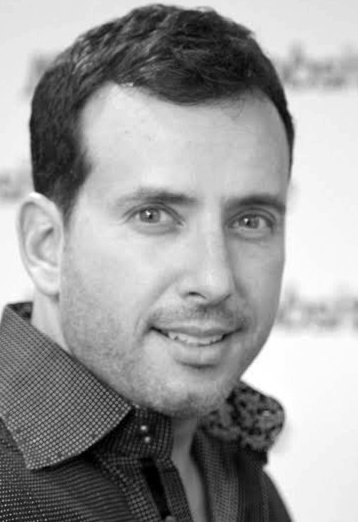 Craig Fisher - Owner and Founder, TalentNet Live
Session Topic: "Cool New Tools"
Session Topic: "Foursquare Experience" - Location Based Recruitment
Session Topic: "Linking into Linkedin"
Why Listen?  Craig Fisher is one of North America's leading experts on Location-Based Recruiting. Discover how geo-social technology, like Foursquare and Facebook, can help you win the war for talent by targeting top candidates where they live and work. Craig is also the only LinkedIn Certified trainer in North America.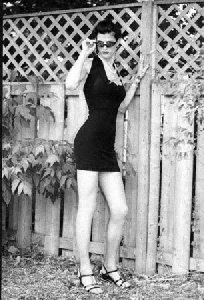 Tracy Lauren – CEO, The Job Route
Session Topic: "The Semantic Recruiter"
Session Topic: "SEO for Recruiters"
Session Topic: "Cool New Tools"
Why Listen? Tracy is an internationally acclaimed expert in what has been called the Holy Grail of recruiting -- Semantic Search. Her breakthrough product has been featured in major recruitment conferences in England, the US, Canada, and Australia.

Samantha Harris - Client Training & Sales Trainer, Monster.ca
Session Topic: "Boolean Best Practices"
Why Listen? As a client trainer and sales expert for Monster.ca since 2003, Samantha Harris is your "friend on the inside" who helps you partner with job boards now -- and tomorrow. Stop spinning your wheels and start getting the most from job boards and your placement efforts.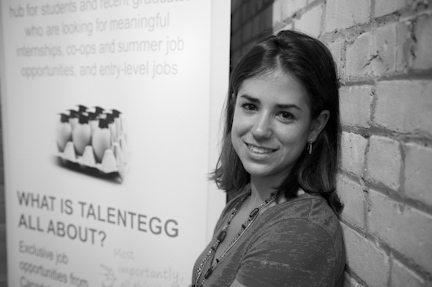 Lauren Friese - Founder TalentEgg
Session Topic: "Gen Y Recruitment"
Why Listen? Lauren is the founder of TalentEgg.  After graduating from Queen's University and recieving her Masters from the London School of Economics, Lauren entered the workforce.  She landed her first "real job" shortly afterwards, but thought there had to be a better way to transition from school to work.  The idea was born and Talent Egg hatched.  As demonstrated by TalentEgg's sucess Lauren is passionate about GenY recruitment and online media.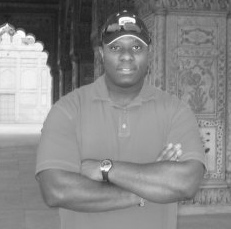 Paul Hamilton - Director, Talent Acquisition Strategy & Programs, BMO Financial Group
Session Topic: "The Future of Recruitment"
Session Topic: "Brand What?"
Why Listen?  Paul Hamilton has built some of Canada's most successful recruiting organizations, including Microsoft, Rogers TV, and now BMO. You'll gain crucial insights from one of Canada's thought leaders in building great recruiting strategies.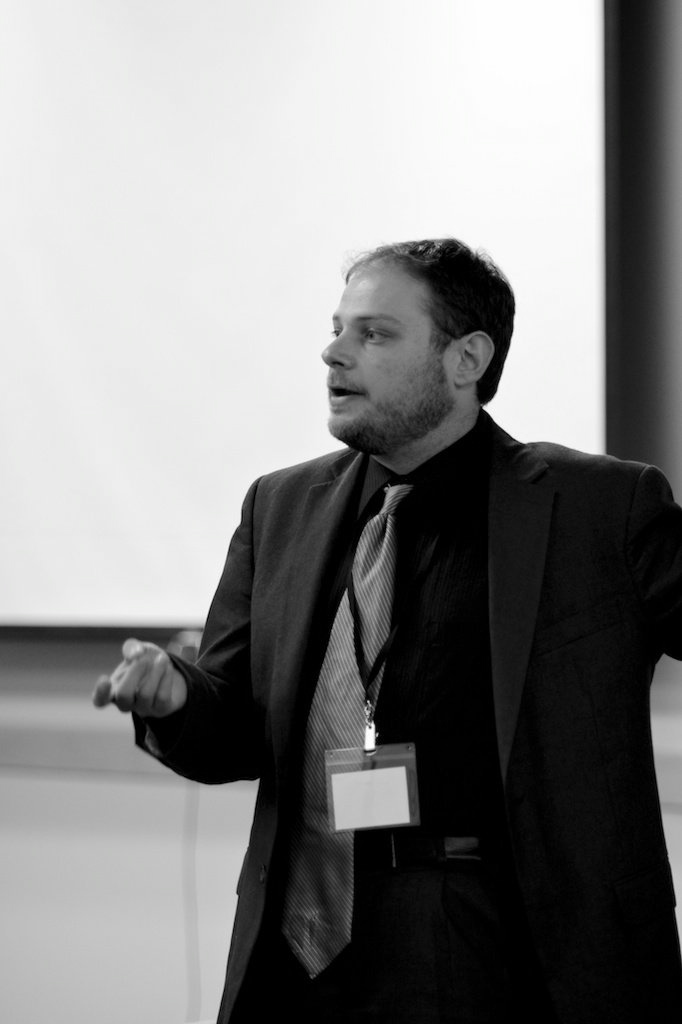 Matt Charney - Manager Social Media Engagement Monster Worldwide
Session Topic: Turning Communities into Candidates
Why Listen? Matt is the Manager of Social Media Engagement for Monster.com, overseeing HR and recruiting focused content creation, engagement, community management and blogger relations across social media platforms as a member of Monster Worldwide's Global Public Relations and Communications team. 
Matt began his career as a corporate recruiter, leading full cycle in-house recruiting and managing social recruiting and online employment branding at Warner Bros. Entertainment Group and the Walt Disney Company. 
A graduate of the Writing for Screen and Television program at the University of Southern California School of Cinema-Television, Matt is currently producing a feature film with 20th Century Fox.  You can find him on Twitter @mattcharney , connect on LinkedIn at www.linkedin.com/in/mattcharney or check out his blogging at www.monsterthinking.com.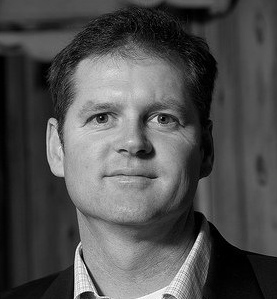 Alan Kearns - Head Coach, CareerJoy
Session Topic: "What do Candidates Really Think of Recruiters?"
Why Listen?Alan Kearns is one of Canada's leading authorities on employment. As the Founder and President of CareerJoy, you can get inside the minds of candidates and recruit top talent faster, by tapping into his 15 years of experience.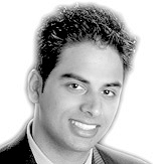 Harpaul Sambhi - President, Careerify
Session Topic: "Activating your Employees"
Why Listen? While attending the University of Waterloo in Canada, Harpaul Sambhi was running a successful business recruiting university students for blue chip companies. During this time, Harpaul heard the opportunities and challenges HR Professionals face beyond student recruitment. He tapped into student networks to find and refer talent. His clients were happy because he found them great people, made their social media efforts more effective and reduced their costs.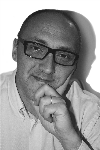 Jerome Ternynck - CEO, SmartRecruiters
Session Topic: "Can HRTech be Innovative"
Session Topic: "Gamefication for Recuiters"
Why Listen? Jerome's mission in life is to eradicate unemployment globally. A Frenchman who never worked in France, Jerome started his first recruiting company at age 22 in Eastern Europe after the Berlin Wall fell. He then pioneered the recruiting software industry as early as 1999 by building one of the first global enterprise SaaS platforms. Jerome loves people, technology, disruption and catamarans. He hates status quo, discrimination and "recruiters who don't give feedback to candidates." Jerome recently settled in San Francisco, "not because it is the mecca of Internet start-ups but to watch the upcoming 2013 America's Cup."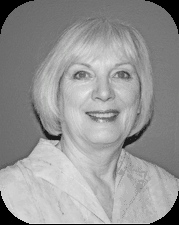 Margaret Miller - CEO, Teragram
Session Topic: "Making the right Candidate Assesment"
Session Topic: "Gamefication for Recruiters"
Why Listen? As a people development expert and authorized strategic partner of Profiles International, TERAGRAM Coaching & Consulting Group founder and owner Margaret Miller launched her business in 1996 Blending the knowledge and hands-on experience of owning her own company with her diverse career background, Margaret brings a wide range of business acumen and knowledge enabling her to work with businesses in every sector of industry and commerce, including service companies and community- based organizations.
Melanie Benwell  - Owner Pathworks Personell
Session Topic: "Future of Third Parties - where did the agencies go"
Why Listen? We're a boutique recruiting agency and that's just how we like it. We match great job seekers with great employers. We're engaged. We're responsive. And we turn around on a dime.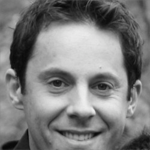 Jeff Waldman - Social HR Writer, Consultant and Speaker
Session Topic: "The New HR"
Why Listen? About himself Jeff writes "Stay tuned!!  I'm still trying to figure out who I am!  
 :)  Bear with me while I do this!  
"but within the Canadian HR scene he is a prolific writer, event organizer and thought leader around the topics of HR/Recruiting and Social Media.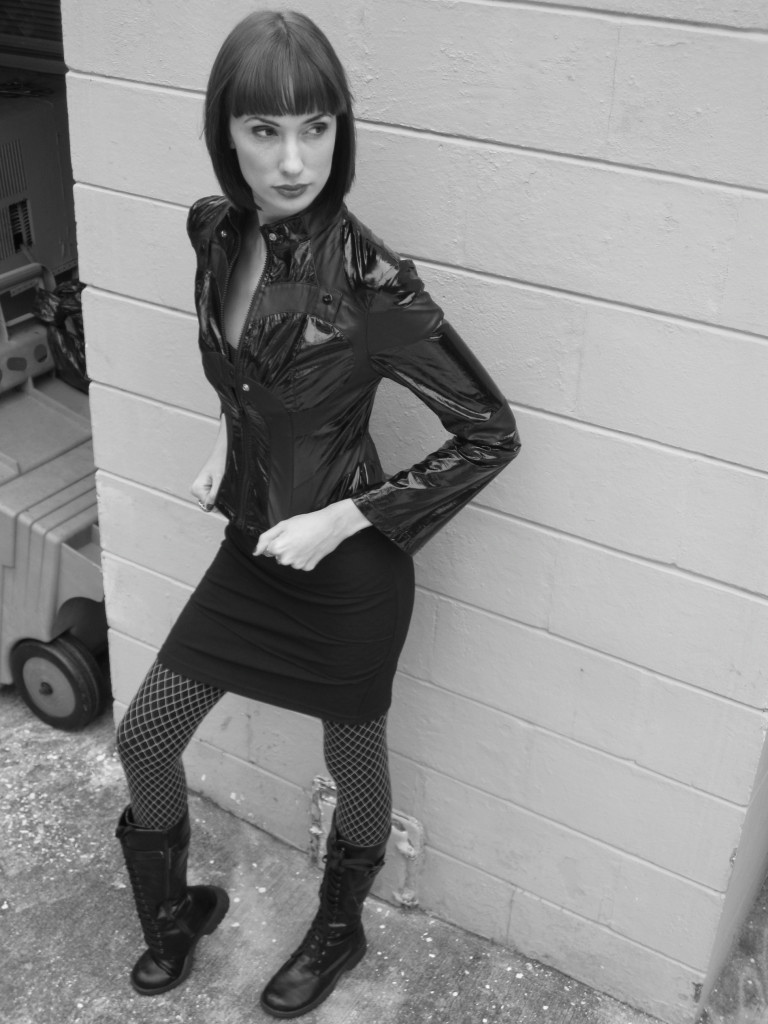 Amber Osborne - CEO, Miss Destructo
Session Topic: "The Foursquare Experience" - Location Based Recruiting
Session Topic: "Brand What?"
Session Topic: "Global Case Studies"
Why Listen? Blue haired blogger, destroyer of social media boredom. Chief Blue Cheese/VP Online Brand Development at Head Of Lettuce Media.  Creative Loafing's Best of The Bay 2010 Best Tampa Twitter Personality. I am a ultra tall, sarcastically crass, swank, classy dame of the creative persuasion. I am also highly uncoordinated, somewhat of an insomniac with a slight addiction to caffeine, twitter and 80's music videos. My antics have been featured on ABCnews, Mashable.com, CNN Headline News, Search Engine Journal, Fast Company Online and USA Today. Recently Semi-Finalist for AOL's Lifestream Ambassador.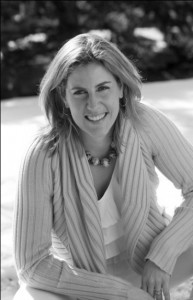 Christine McLeod - CEO, Impact People Pratices
Session Topic: "Engaging the World"
Session Topic: "SEO for Recruiters"
Why Listen?  Prior to launching IMPACT, Christine was a senior HR executive and Operations leader for a luxury Hotel Management company and a 20,000 person Resort Operations company.  She also  managed the opening and ongoing operation of a $4.5 million retail store in Whistler with a team of over 60. Christine's vision is to grow Impact People Practices into THE trusted advisor to go to for all things related to "HR of the Future". She is doing that by bringing together a team of experts in Coaching, Technology, Social Media and Branding, as well as a network of talented HR professionals to make the jump from people to results.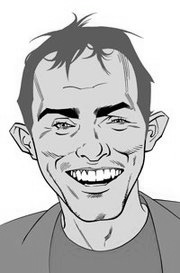 Johnny Campbell - CEO of Social Talent
Session Topic: "Building Communities"
Session Topic: "Global Case Studies"
Why Listen? Jonathan is a Career Recruiter who is passionate about social media and technology and who absolutely loves his job! After 12 years of sourcing and placing candidates with clients in different parts of the world, he now helps hiring organisations and external recruiters to build talent communities on social networks and develop talent acquisition strategies that utilise leading edge technology.Jonathan was one of the co-founders of international recruitment company, Select People Ltd, is a member of the Think Tank of Irish Recruiters and was one of the first CIPD Certified Internet Recruiters in the UK & Ireland.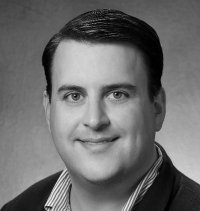 Dan Arkind - CEO of Jobscore
Session Topic: "Just Make Placements"
Why Listen? Dan brings recruiting experience and vision to JobScore. Dan spent seven years with OTEC, the recruiting firm that spun off Hotjobs.com. Dan co-founded OTEC's Silicon Valley search practice, training a team of recruiters and placing personnel at early stage enterprise software, internet services, media and content companies. Dan holds a bachelor's degree from Wesleyan University.  Dan is from Brazil and enjoys stirring and woodworking.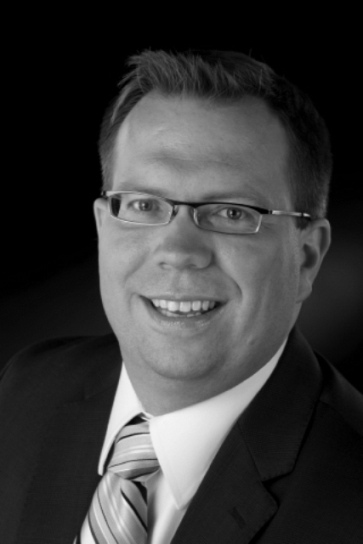 Jeff Nugent - Managing Director - Contingent Workforce Solutions
Session Topic: "The Independant Workforce"
Why Listen? Jeff has over 16 years of experience in the contingent & contract workforce management space.  From building a $30 million book of business as an independent sales agent of Procom to pioneering the trend towards centralized contractor and vendor management Jeff's expertise is second to none.  Now running one of Canada's fastest growing companies according to Profit Magazine Jeff will discuss how employers need for agility combined with a fundamental shift in worker demographics is creating a tidal wave of a need for independent contractors and is transforming Canada's workforce into a independent nation. As an expert in employment and tax law Jeff will also discuss some best practices in setting up a independent self employed business and highlight how to manage a contract or temporary workforce that is free from CRA's (Canada Revenue Agency)'s  clutches.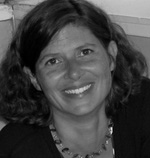 Leanne Chase - Founder Career Life Connection
Session Topic: "The Flexible Worker"
Why Listen? After spending 10 years working in television and on special events, Leanne Chase entered the traditional corporate world. With little experience working 9 to 5, M-F she tried to adjust. At first it was okay, then she asked for more flexibility and got it, and then some of that flexibility was taken away. Since it easier to find a job when you have a job, she started looking for a new job in the corporate world that would afford her the flexibility she wanted to help balance her personal life.
She searched job boards, networked, talked to her friends in HR but still had no luck finding somewhere that would allow her flexibility as a new hire. She knew there were companies with employees working flexibly she just didn't know where to find them or how they would find her.
So she started Career Life Connection so people like her could connect with companies who aren't afraid of educated, experienced employees who choose not to fit into a M-F, 9 to 5, office world.
Plus special guest appearance from....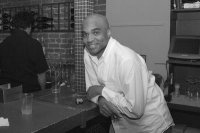 Curtis Midkiff (SHRM Social Media Guy)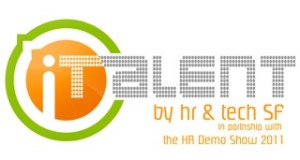 Plus - Canada's first iTalent Session - think Canadian Idol for HR Tech Startups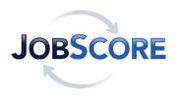 --and--
HRHappy Hour Broadcast Live from Radical Toronto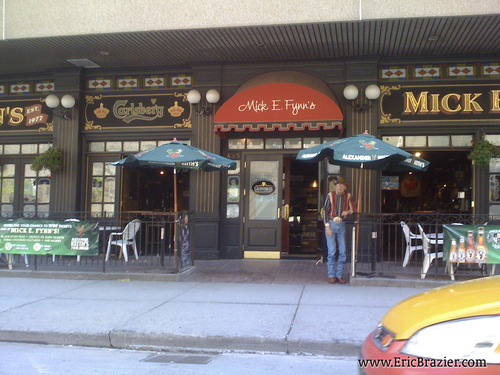 Tweetup
September 21 - 7pm
Mick E Fynn's - 45 Carlton Street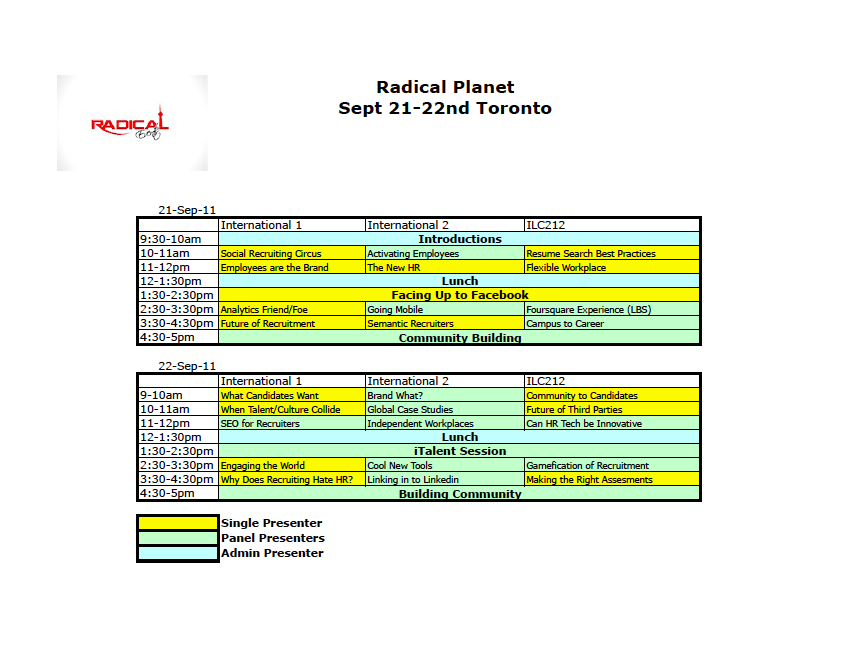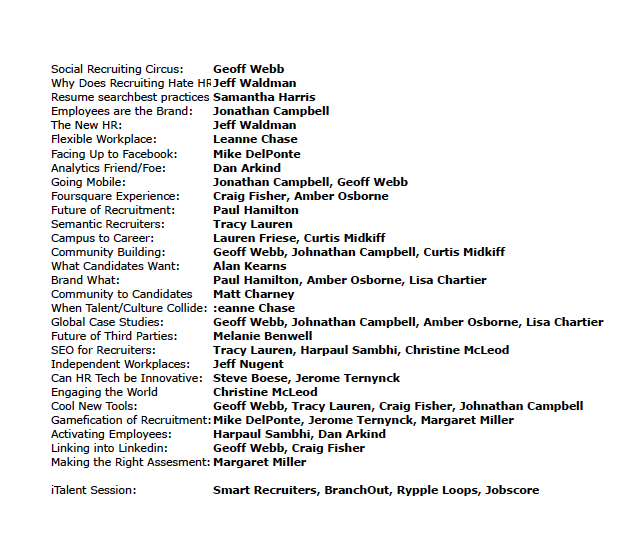 When & Where

Ryerson International Learning/Living Center
133 Mutual Street
Toronto, Ontario
Canada

Wednesday, September 21, 2011 at 9:30 AM

-

Thursday, September 22, 2011 at 5:00 PM (EDT)
Add to my calendar
Organizer
An unconference is an event that has no fixed structure and only two rules, no power point and no presentations. The day is split in to sessions during which a series of "tracks" run on a theme with a track leader hosting the discussion, debate and learning. The discussion takes a life of its own with attendees bringing their own views, questions and opinions as well as debate. This takes many directions and concludes with real learning and opinion forming. The track leaders have been carefully chosen from their areas of experience and knowledge and the value they can bring to the "track" and have been drawn from across the globe giving a real global view. We will be adding to the list of track leaders right up to the day of the event (and even during it.)
You are actively encouraged to disagree, argue, debate and question, all we ask is that you respect one another. In addition to the published tracks we will be adding to the list by request right up to the day. If you want to add a track just contact us and we will set it up. We will also be encouraging impromptu tracks throughout the day whenever a new subject comes up. An unconference is about what you want to discuss and is not restricted by any fixed agenda.