Description

Brought To You By: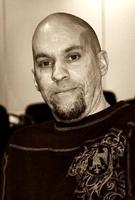 From: Geoff Webb
Recruiter and CEO, Radical Events
If you're frustrated trying to find qualified candidates …
… or a flood of resumes from the wrong applicants …
… if you want to place more candidates faster …
… then this is important.
Here's why: To find and place the best candidates, you must use the best practices.
Otherwise, that "A" player gets hired by somebody else.
But where do you find the latest and best recruitment methods?
You can read all the books and blogs in the world … or attend a dull, expensive HR conference … but most are just re-hashed versions of "me-too" techniques that stopped working 5 years ago.
Or, you can attend …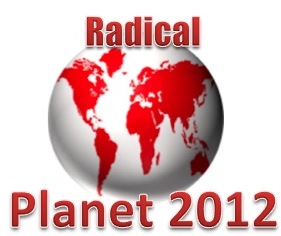 Radical Planet
The Recruiting UnConference
June 7-8th, Toronto
Site and Webcast Sponsor:

Now you can transform your business with help from the leading experts in Canadian Recruitment – real-life producers who wake up and have to source candidates every day, just like you.
Get the tactics, strategies, and shortcuts you need to survive and thrive in 2011:
· How to make more placements in weeks, not months …
· New discoveries on social recruiting – Facebook, LinkedIn, Twitter, and more …
· Shortcuts to streamlining your candidate flow and applicant tracking …
· How to identify and recruit top candidates cheaply – no matter where they're hiding …
PLUS, you'll meet and create referral alliances with the leading experts in Global Recruitment – these partnerships may be the most valuable part of the whole UnConference.
You'll walk away with dozens of new ideas from Expert Speakers, packed into 16 hours of dynamic Q&A sessions ...
.. and, as an attendee, you are invited to our after-hours Tweetup/cocktail party, for extra deal-making and networking.
Fact: You may be just one new idea away from making the placement that makes your whole year!
Here's a Sneak Peak at the
Experts, Session Topics…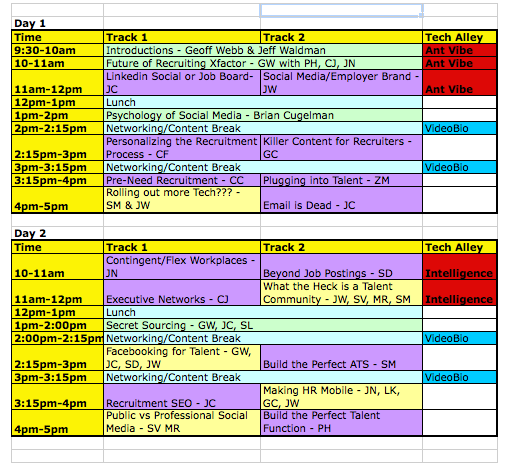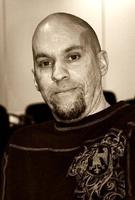 Geoff Webb (Canada) - CEO Radical Events
Why Listen? Geoff Webb is a leading voice in Social Recruiting, in North America and Europe. He speaks at the top conferences, including SHRM, TRU London, TNL, and HREvolution. And Geoff consults with Fortune 500 talent practices to develop winning Social Media strategies.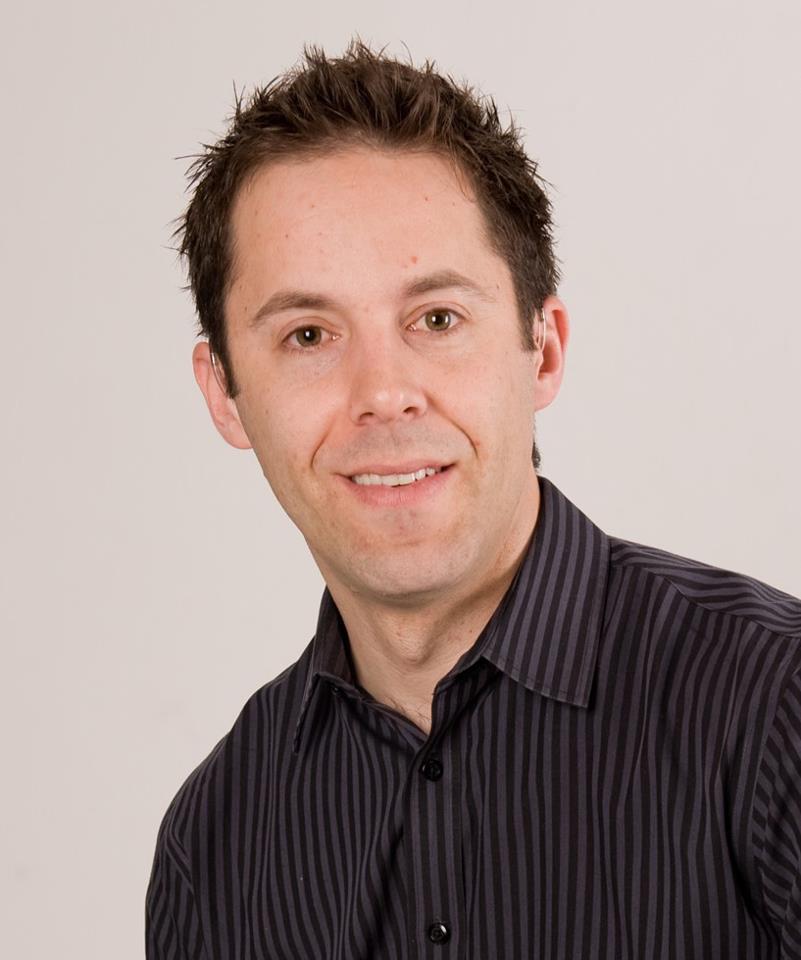 Jeff Waldman (Canada) - COO SocialHR
Why Listen? Jeff Waldman is a creative entrepreneur and experienced HR Consultant with a talent and passion for ―socializing HR‖—effectively integrating social technology into HR to create business value. He is Co-founder of Impact99, the first Canadian Social Media HR Conference. Jeff is a Speaker, Trainer, Blogger, Philanthropist and active Social Volunteer. His HR background spans over a decade in various industries including technology, financial services, music and entertainment, broadcasting, healthcare, consulting, not-forprofit and government. Jeff holds a Bachelor of Commerce degree (HR and Labour Relations) from the Sauder School of Business (University of British Columbia). Take a look at Jeff's blog and his work with TalentCulture.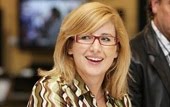 Catharine Fennell - CEO of VideoBio
Why Listen? Catharine Fennell is Founder/CEO of videoBIO.com a Toronto-based HR tech startup helping companies find their voice with video. Catharine works with companies and candidates across North America looking to adopt best practices in communicating and recruiting more effectively and personally online with video.
Brian Cugelman - CEO of AlterSpark
Why Listen? Since 1997, Dr. Cugelman has worked as a program coordinator, digital campaigner, and researcher. His publications and presentations focus on the psychology and science of online engagement. Dr. Cugelman has helped numerous organizations plan, implement and evaluate their programs, such as the United Nations Millennium Campaign, United Nations Climate Change Secretariat, Century 21 and Oxfam.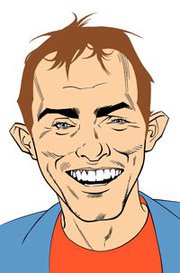 Jonathan Campbell (Ireland) - CEO Social Talent "That Irish Guy"
Why Listen?Jonathan Campbell is a career recruiter, trainer, keynote speaker and blogger who knows how to find all sorts of nasty stuff about you online but prefers to use his skills to help his clients find great talent. His company, Social Talent are helping to re-invent how recruiters think about digital marketing and social media, one tweet at a time, whilst running one of the most popular recruitment blogs in Europe. His Facebook page is publicly accessible and contains very little incriminating evidence, allegedly.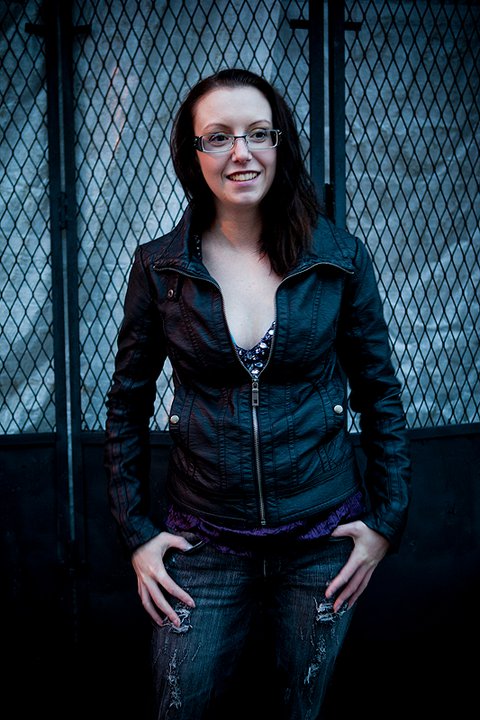 Lexi Kubrak (Canada) - CMO Enigma Agency
Why Listen? What started as a blog turned into her passion. Lexi's love of life and love of the alternative is what brought her to create Enigma Agency. Utilizing social media, word of mouth and people-powered campaigns, more than print her ideas stand out in a crowd - literally. Building a brand and watching it grow is what Lexi loves to see, and her own blog and energetic life reflects her passion to constantly rethink and redesign the way things are done. She finished her degree in Cultural Communication and Information Technology in 2010 and ever since she has created some more challenging and creative ideas to apply her knowledge through client projects and fun stuff on the side.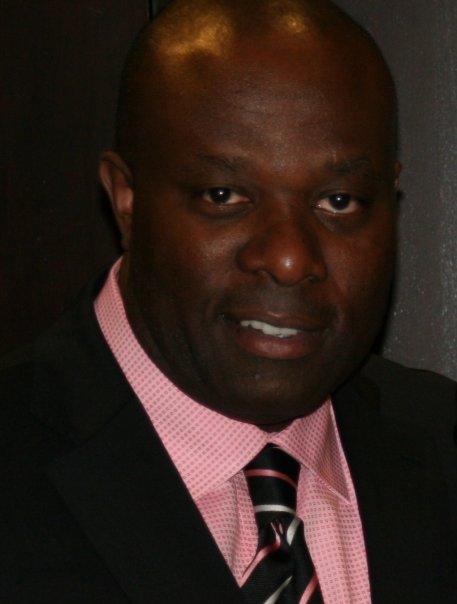 Paul Hamilton (Canada) - VP of Recruitment Programs BMO
Why Listen? Paul Hamilton has built some of Canada's most successful recruiting organizations, including Microsoft, Rogers TV, and now BMO. You'll gain crucial insights from one of Canada's thought leaders in building great recruiting strategies.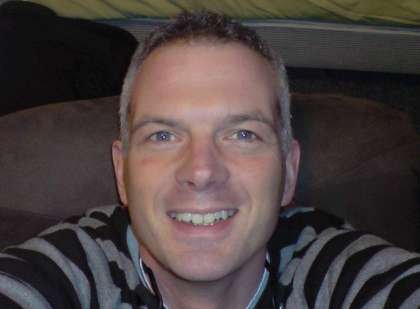 Shane McCusker (Ireland & South Africa) - CEO Intelligent Software
Why Listen? Intelligence Recruitment Software is designed to increase the profitability and efficiency of your recruitment business. Through simple and clever information management we do more than simply recording data, we allow you to get clarity about what is going on in your business, spot opportunities and make the most of the business intelligence you already possess. 1ntelligence is a recruitment database created to provide consultants with the best possible tools to drive their business. 1ntelligence records and manages all the steps of the recruitment process from the early stages of business development to placing candidates. More importantly, 1ntelligence uses its information to provide consultants with clever and timely information allowing them to make placements faster, more efficiently and make more money.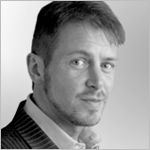 Zachary Misko (USA) - Vice President Kelly OCG
Why Listen? D. Zachary Misko is Vice President, Workforce Strategy of the Kelly Outsourcing and Consulting Group (KellyOCG). The group is part of Kelly Services, Inc. (NASDAQ: KELYA, KELYB), a leader in providing workforce solutions, headquartered in Troy, Michigan. Misko works with Fortune 500 companies throughout the world to develop and implement processes that improve and drive Human Resources and workforce solutions.Misko joined Kelly Services in 2002 with more than 15 years of human resource and management expertise in a variety of arenas, including direct merchant, retail, biotechnology, life sciences and staffing services. This experience included managerial posts at several companies: Promega Corporation, Lands' End and Younkers, Inc. Within these industries, Misko held various positions in the areas of recruitment, employment law, employee relations, consulting, strategic human resources planning, performance management, training and compensation. Additionally, Misko has delivered and spoken at 200+ seminars and conferences on a variety of human resource topics.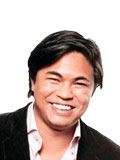 Steven Duque - Client Evangelist for Bullhorn Reach
Why Listen? Steven drives adoption of Bullhorn Reach technology and social media recruiting best practices through consultation and collaborative problem solving. When Steven isn't hosting social recruiting webinars or speaking at various HR and social media events, he is contributing to the Bullhorn Reach blog, or authoring a personal blog, Living in the Future, which is regularly syndicated to The Wall St. Cheat Sheet. Steven enjoys working closely with a diverse group of clients, such as the New York Stock Exchange, Constant Contact and Chuck E. Cheese's, among other.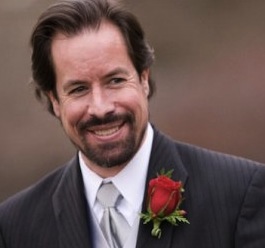 Geoff Clendenning - CEO of Hashcaster
Why Listen? An entrepreneur with 20 years of business building experience. Geoff specializes in developing innovative business models that take advantage of new technologies, demographic or market trends. Geoff is presently the CEO of Hashcaster, a leading edge social media platform that curates content in real-time around live events. Launched in 2011 Hashcaster satisfies the need for Event Organizers to manage and engage their social media community while providing their audience a multiple channels through which they can engage content online, at the event and in a mobile environment.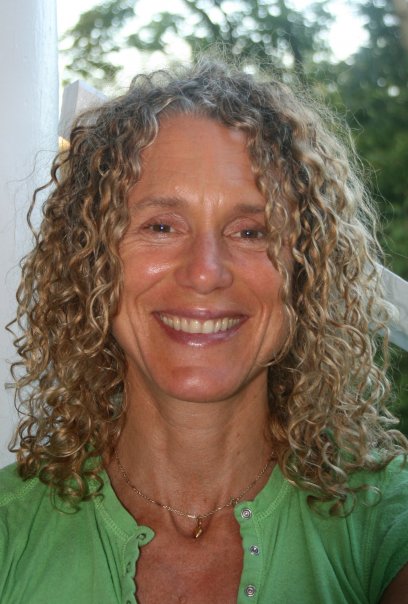 Carmen Jeffery - Partner Interim Management for Knightsbridge
Why Listen? Carmen has 13 year history of building teams and sourcing cross functional experts. Her focus has been upon emerging technology as well as businesses facing transformation and growth. She is adept at identifying leaders and collaborating with clients to place top talent and enhance their bottom line performances. Her background encompasses full-time and contract assignments for both agency and corporate search and selection mandates. Carmen is a Radical Planet Attendee Alumni.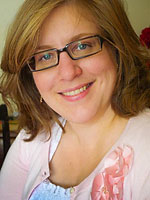 Sue Varty - HeadStart Solutions
Why Listen? Susan Varty has been providing communications, digital strategy and technology advice to corporate clients and small businesses since 2006. With a strong background in enterprise software, she is a social media educator, non-traditional marketer, recruiter, and an established blogger.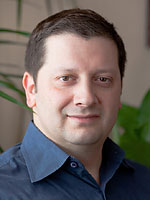 Marc Roginsky - HeadStart Solutions
Why Listen? Marc Roginsky is a social media recruitment consultant who has implemented recruitment strategies for start-ups and Fortune 500 companies in the telecom, software development and mobile sectors. Marc is sought-after for his personal branding expertise in addition to his social media workflow/process recommendations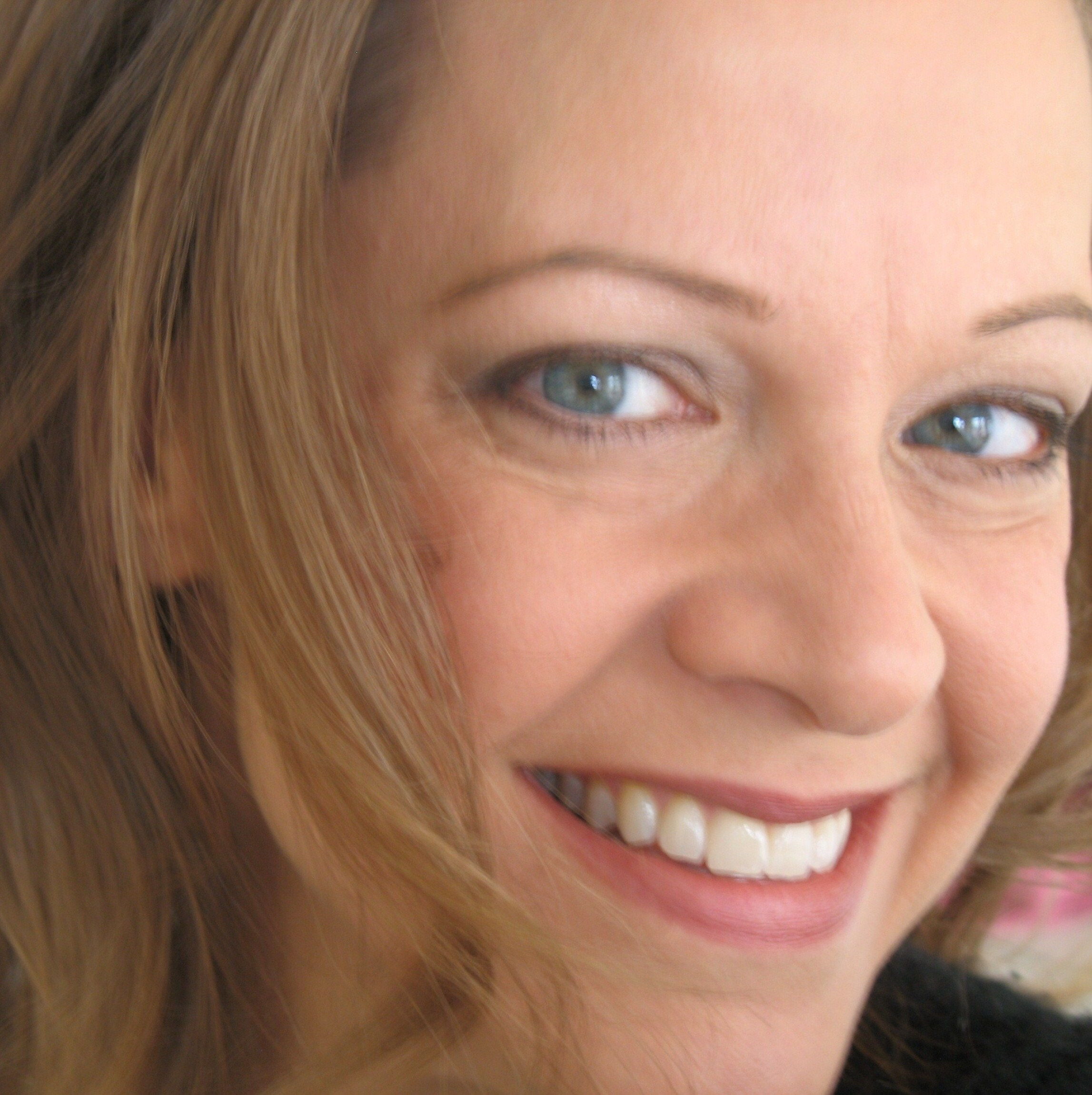 Catherine Claridge
Why Listen? Catherine Claridge, CHRP is an avid early adopter of social media and social recruitment trends and has been recruiting since 1999. Her background includes industries such as contact centre, logistics, IT, marketing, communications, B2B sales, and broadband entertainment on both the agency and client side. Most recently she was a part of the corporate recruitment team at Rogers Communications. Currently she is volunteering her time on the Communications committee of the HRPA Toronto Chapter.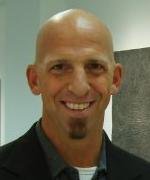 Steve Levy - Talent Acquisition at TheLadders.com
Why Listen? As a consultant, create, implement, and if asked, direct, Talent Acquisition and Organizational Effectiveness initiatives that improve workforce planning, talent acquisition, and talent management while strengthening financial results. People recruited are A-players who make immediate contributions. Known as an exceptionally creative recruiter and organizational development thinker.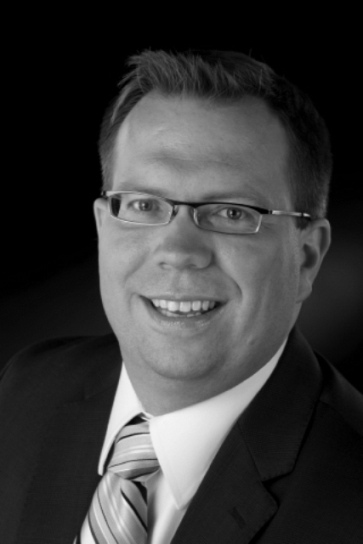 Jeff Nugent - CEO Contingent Workforce Solutions
Why Listen? Jeff is a thought leader within the contingent workforce management industry. With over 17 years of experience, Jeff has worked with countless top employers in developing and implementing CWM's best practices and technology tools that enable clients to take a holistic approach to strategically managing their contract workforce as part of an organization's overall talent pool. As the Founder and Managing Director of Contingent Workforce Solutions (CWS), Jeff has lead the company to become one of North America's top vendor neutral contract and temporary workforce consulting and business process management companies. CWS provides independent contractor administration and payrolling, vendor program management (MSP) and strategic consulting services. Prior to CWS, Jeff was a Vice President of Business Development & Strategic Solutions at one of Canada's largest IT staffing firms and held progressive positions with companies such as UPS, Lexmark, Union Gas & Open Text. Jeff holds an Honours Bachelors of Business Administration & Organizational Behaviour from Wilfrid Laurier University in Waterloo, Ontario, Canada. He is Human Capital Institute's Expert Advisor on Contract Talent Management and sits on the board of various HR and staffing industry associations.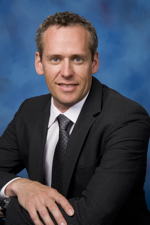 James Thomas - VP Marketing for Talent Technology
Why Listen? Prior to joining Talent Technology, James was the VP of Product Marketing for the Business Intelligence and Enterprise Information Management product lines at SAP AG. James was a key contributor to numerous growth initiatives at Crystal Decisions including new product rollout, competitive replacement programs, brand support, and market awareness activities through press, analysts, and investors. He was instrumental in the successful acquisition of Crystal Decisions by Business Objects driving complex pricing integration, product roadmap creation and delivery, and sales and customer education, and identifying solutions and go to market programs targeting mid-market organizations. After the acquisition of Business Objects by SAP, James drove numerous strategic projects including the general manager of the Crystal Reports and Xcelsius businesses, executing agreements with key technology partners, supporting new pricing, packaging, and go to market for new Software as a Service offerings, and developing messaging and go to market plans for several major product releases.
Included in your $99 Ticket is....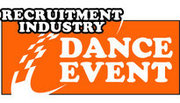 Wednesday June 6th at 7pm at HardRock Cafe in Downtown Toronto
Want to be Trained in Boolean -- take our BlueBelt in Internet Recruitment Course
June 6th at VideoBio HQ

Special Price includes Training with Geoff Webb and Jonathan Campbell
Bundled with Radical Planet it's only $350/person with only 10 spots