Celebrating rural women entrepreneurs - a building block for vibrant rural communities.
About this event
A monthly, 60 minute, live, interactive lunchtime podcast.
INTRODUCTION TO THE SERIES
This is one of the foundational pillars of CCRC and an underlying theme of the podcast.
PREMISE
Radical change is key to dismantling current systems to bolster and strengthen social movements that seek to transform traditional structures to foster an environment for innovation to flourish. Swift action is needed to tackle deeply systemic challenges and wicked problems.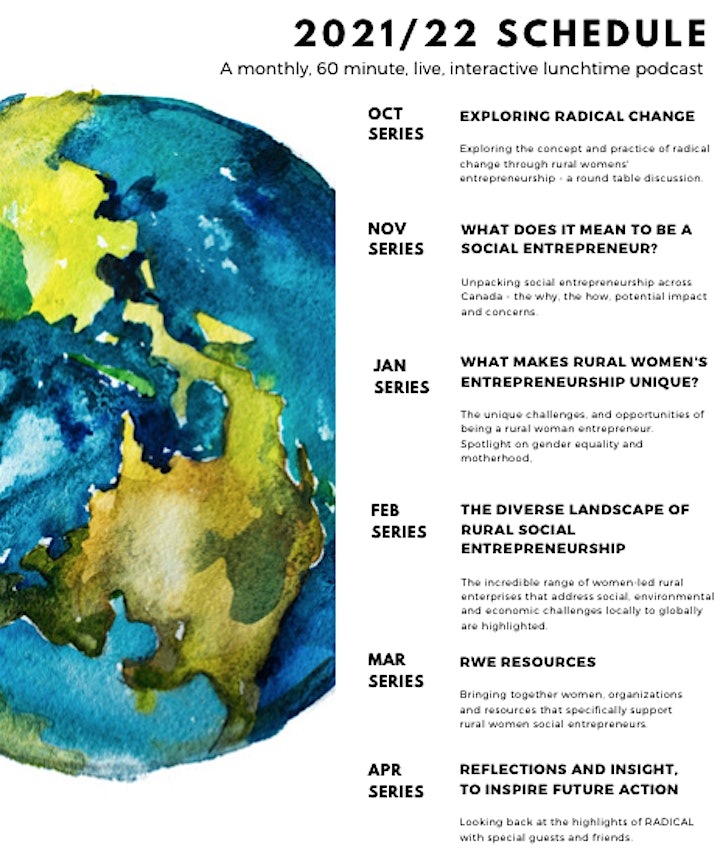 Organizer of Radical - The Rural Women Entrepreneur Podcast