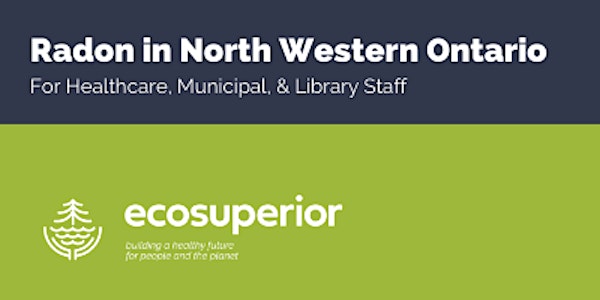 Radon in Northwestern Ontario: for Healthcare, Municipal & Library staff
Take action on radon!
About this event
Did you know that Radon is the second-leading cause of lung cancer in Canada?
Radon is a colourless and odourless gas that occurs naturally in the atmosphere in trace amounts. Outdoors, radon disperses rapidly and, generally, is not a health issue. However, most radon exposure occurs inside homes, schools and workplaces, when it becomes trapped indoors after it enters buildings through cracks and other holes in the foundation. Indoor radon can be controlled and managed, with proven, cost-effective techniques.
Want to learn more? Join this webinar developed specifically for Healthcare, Municipal, & Library employees, to learn about the risks, testing, and how to prevent radon in your home and beyond.
* Nov. 2nd: 1-2 PM. Event is online. Please register above to receive your detailed webinar instructions.