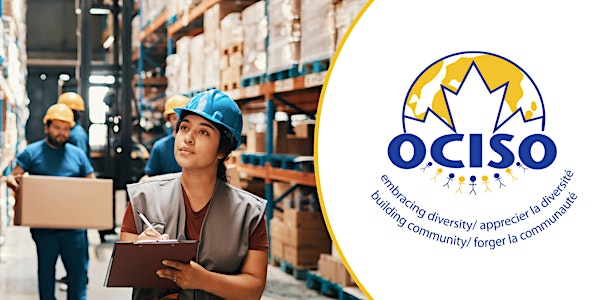 RAISE Employment Essentials
Learn about your rights and responsibilities in the Canadian workplace.
About this event
Are you a newcomer to Canada and have recently started a job or are preparing for employment in Canada? Would you like to learn about your Rights and Responsibilities as a worker in Canada?
Join us in our Employment Essentials Workshop to:
Know Your Rights as a worker in the Canadian Workplace
Learn and understand your Responsibilities as a worker in the Canadian workplace
Prepare ahead for Employment in Canada
Event Location: Community Room - OCISO, 945 Wellington St. West
If you have any issues with the registration process and cannot access the event link, please email us at fibrahim@ociso.org or call us at 613-725-5671 EXT 287
For more information, please email us at fibrahim@ociso.org or call us at 613-725-5671 EXT 287