Join ventureLAB and OKR Financial to learn more about Raising Money Mastery: The Secret to an Impressive Pitch Deck
About this Event
OKR Financial in collaboration with ventureLAB, will be hosting an interactive webinar on the secret to an impressive Pitch Deck.
Did you know the average venture capital investor will look at a pitch deck for 3 minutes and 44 seconds before deciding whether to meet with a new startup? In this one-hour workshop, OKR Financial will share the 13 steps that every pitch deck should have, and most importantly, why these steps represent exactly what investors want to hear. A pitch deck that works gets capital raised, so join us and our expert, Bhavik Chauhan - Vice President, Business Development and Marketing at OKR Financial, in creating the perfect funding proposal.
Agenda:
1:00 PM - 1:05 PM: Welcome and Introductions
1:05 PM - 1:45 PM: "Raising Money Mastery: The Secret to an Impressive Pitch Deck" by Bhavik Chauhan – Vice President, Business Development and Marketing.
1:45 PM - 2:00 PM: Discussion and Q&A.
Interested in a one-on-one meeting with a member of OKR? Register for the event to express your interest and we will work with you to set up a meeting.
SESSION FACILITATOR
Bhavik Chauhan - Vice President, Business Development and Marketing
Over 20 year of experience in Business Development and Marketing.
Former Managing Director for consulting in Government Funding and Cost Optimization.
Networking Specialist and International Socializer.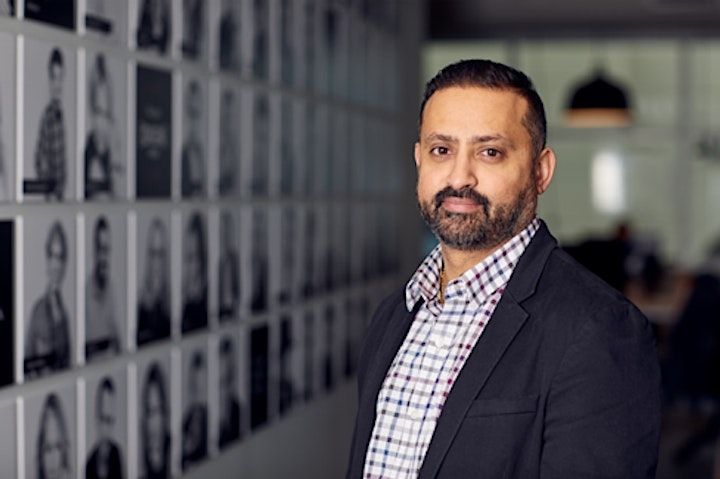 About ventureLAB
ventureLAB is a leading technology hub that supports tech entrepreneurs and small businesses. Located in York Region, Canada's densest technology cluster, ventureLAB has supported over 2,000 entrepreneurs in a region that is home to over 4,300 technology companies and 65,000 tech jobs. ventureLAB operates a 50,000 square-foot innovation hub that is home to over 45 tech companies and innovation partners. At ventureLAB, we support tech entrepreneurs through programs focused on capital, talent, and technology to grow and scale their businesses locally, nationally, and globally.
Photo/Video Disclaimer
ventureLAB events are recorded for educational and marketing purposes. If you do not wish to be included in these recordings please let a ventureLAB team member know as soon as possible so that we can omit you from the recording.