Raising The House - Team Manitoba Special Olympics Curling Team
About this Event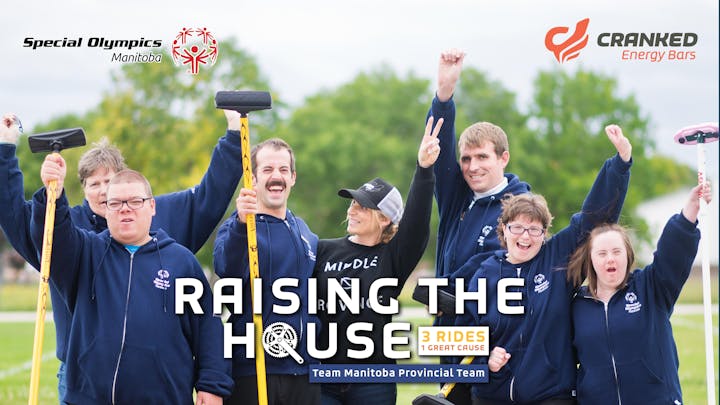 We're going to send our friends to the curling Nationals in Thunder Bay.
All 5 of them.
They worked hard. They made it this far. They are representing our Province playing a sport they love.
We want to make it extra special for them by covering the costs to compete.
So book a bike and come spin for a great cause. The athletes will be on site and our sponsored pro curlers are riding too!
Wheelhouse Cycle Club motivator Hannah is ready to Raise The House
Cranked bars and good vibes happening all day!