Description
Dear Colleague,
Human Solutions would like to invite you to the 2017 RAMSIS Update Conference, which will be held on June 8th and 9th, at Automation Alley in Troy, Michigan.
Over the last couple of years, we discussed all of the hype surrounding autonomous vehicles. With autonomous vehicles, there are now different challenges for the drivers and manufacturers. One main challenge is that there are more displays and features at the driver's hands, which also leads to more distractions. With more touch screens and digital displays in vehicles, the driver is also more vulnerable to glare and reflections obstructing their visibility.
When you are talking about driver distractions it is also very important to understand that with different anthropometry there are different challenges. It is not sufficient anymore to just check the 5th, 50th and 95th percentiles and basic SAE Criteria.
To help manufacturers have a better understanding of their driver population, Human Solutions has conducted various Size Surveys, and with our iSize portal companies have access to a variety of anthropometric data from different nations.
So, this year we will focus on our Size NorthAmerica project again and provide a detailed summary of what has happened in the last 12 months.
As always, we are going to have workshops and RAMSIS training sessions as we usually do every year. As far as the training goes, we will reach out to you separately regarding this matter.
Be sure to make plans to join us in the evening reception and networking on Thursday, June 8th. There will be refreshments and much more!
We hope you can make it!
Cheers,
Andre Luebke & Dylan Hendricks (Human Solutions)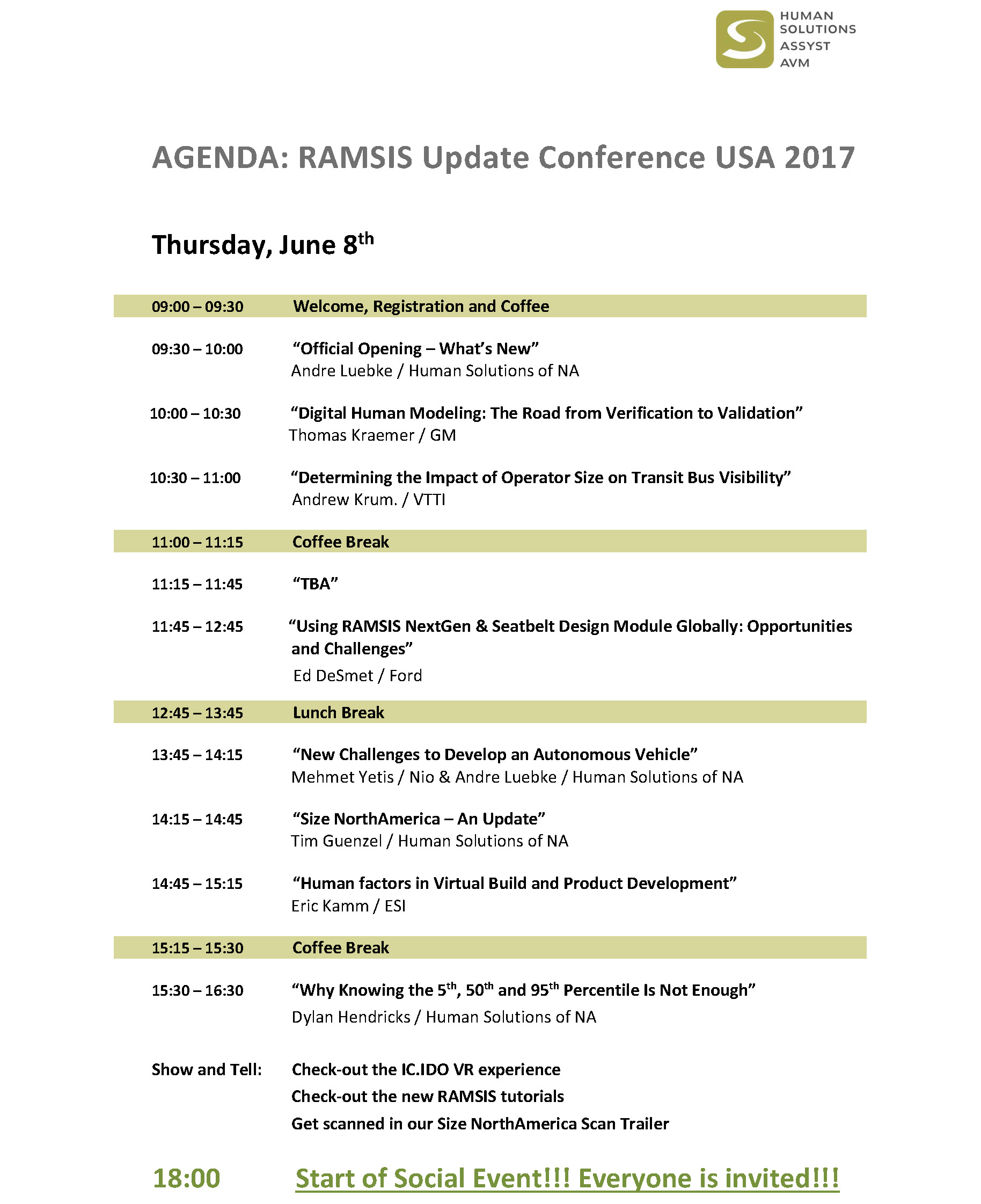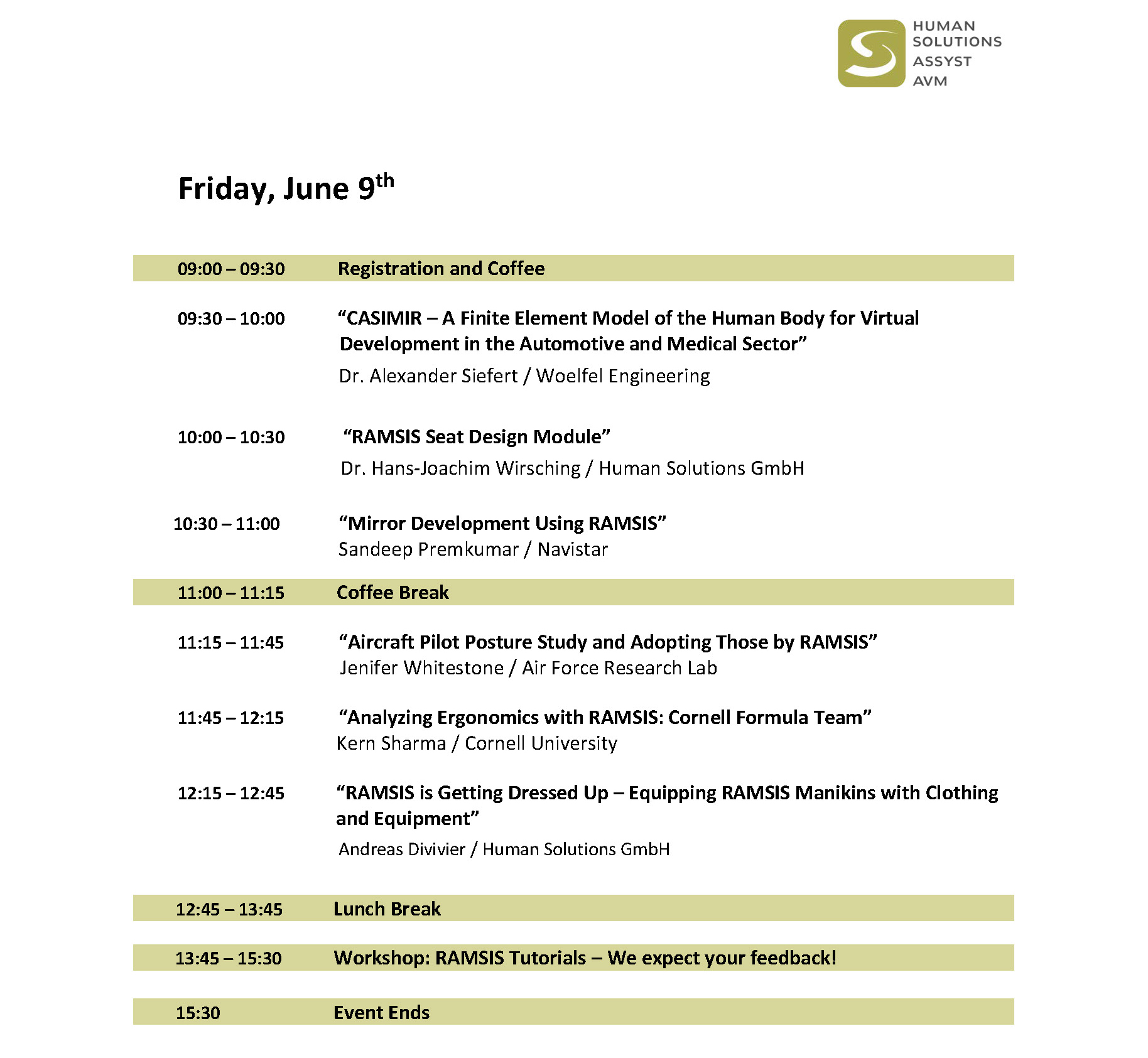 WHERE TO STAY:
Somerset Inn
2601 West Big Beaver Road
Troy, Michigan, 48084
Special Rates Available: Promo Code is RAMSIS Conference