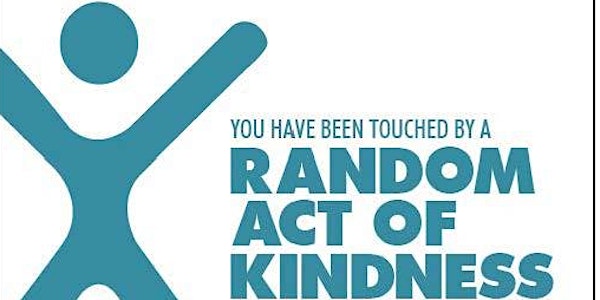 Random Act of Kindness Day
Random Act of Kindness - Spread Kindness across our communities on February 17th
When and where
Location
Brant County, Ontario 30 Brant Avenue Brantford, ON N3T 3G6 Canada
About this event
"You Are Invited To Random Act of Kindness Day 2022"
The Brant Community Foundation and its Random Act of Kindness Committee have been leading this special day since 2010, and we encourage businesses, schools, non-profits, and everyone in our community to take part.
The message is simple - do something nice for someone and ask nothing in return, except that they do something nice for someone else. It doesn't have to cost a cent. Sharing words of encouragement, saying hello to a neighbour, send a hand-written card to a someone you have not connected with recently - these are all the kinds of acts that citizens "pay forward" on this special day.
How can you join Random Act of Kindess Day?
We invite our local businesses, organizations, and municipalities to promote Random Act of Kindness Day by starting a Sign Wars - Kindness Edition on February 1st, 2021.
Do your part in spreading kindness to friends, neighbours, co-workers and others

in your community

Join us on social media to support Random Act of Kindness Day on February 17th - this is a day worth supporting! Please tag us at BrantCommunityFoundation on your favorite social. Use our hashtag: BeKindAnytimeBCF
For more information visit: Brantcf.ca
Register here to let us know you are participating and we will keep you updated on Random Act of Kindness information.