Description
It's not a question of if you need to leverage artificial intelligence — or even when. Now the questions are: "Where do I start?" and "How do I know I'll get value from this project?". Technology decision makers today need help identifying the most valuable problems to solve with machine intelligence.
Join us on April 5 as an experienced lineup of AI experts share their stories from the field, cut through the AI fog and help you build a strategy to optimize your investment in machine learning projects, companies and technologies.
Whether you're looking to develop them as a startup or tech leader, deploy them as a business user, or fund them as an investor, you'll leave with key insights to help you prioritize resources towards your most valuable — and solvable — AI-powered applications.
Who should attend?
Enterprises and businesses looking to integrate AI, technologists from AI ventures or businesses, VCs investing in AI powered applications, and students studying machine learning and AI.
Agenda
5:30 – 6:00 p.m. Registration
6:00 – 6:10 p.m. Introduction: Steve O'Neil, MaRS
6:10 – 6:40 p.m. Kathryn Hume, VP Product & Strategy, integrate.ai
No Silver Bullet: A Rational Framework to Evaluate the Risks and Rewards of Enterprise AI
6:40 – 7:15 p.m. Adam Drake, Technology Transformation Consultant
​​​Developing Your Own "AI BS Detector"
7:15 – 7:45 p.m. Founder Panel
​​​Surfacing Deep Customer Value with AI

Karan Walia (Founder & CEO, Cluep)

Steve Woods (Co-Founder, Nudge.ai)

Bryan Smith (Founder & CEO, Think Data Works)
7:45 – 8:15 p.m. ​Networking & refreshments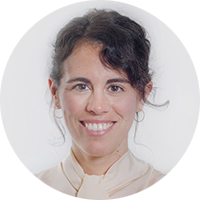 Kathryn Hume, Vice President, Product & Strategy, integrate.ai
Kathryn leads product and strategy for integrate.ai, a SaaS startup applying AI to drive growth and customer satisfaction for large enterprises. She is also a venture partner at ffVC, a seed- and early-stage technology venture capital firm, where she advises AI companies and sources deal flow. As the former Director of Sales and Marketing at Fast Forward Labs (Cloudera), Kathryn helped Fortune 500 companies accelerate their machine learning and data science capabilities. Prior to that, she was a Principal Consultant in Intapp's Risk Practice, focused on data privacy, security and compliance. A widely respected speaker and writer on AI, Kathryn excels at communicating how AI and machine learning technologies work in plain language. She has given lectures and taught courses on the intersections of technology, ethics, law and society at Harvard, Stanford and other leading schools. She holds a PhD in comparative literature from Stanford University and a BA in mathematics from the University of Chicago.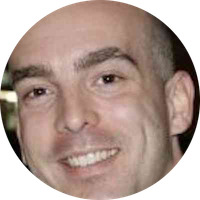 Adam Drake, Technology & Business Transformation
Adam's professional background includes a wide range of technical professional and management roles, including: leading technical business transformations in global and multi-cultural environments, performing in-depth technical due-diligence and funding analysis for investors, and mentoring new technical and operational executives. His passion is to help companies become more productive by improving internal leadership capabilities and accelerating product development through technology and data architecture guidance. His technical interests include online learning systems, high-frequency/low-latency data processing systems, recommender systems, distributed systems and functional programming. Adam has a background in Applied Mathematics and has worked in technology roles since the 90s. His career spans a variety of industries, including ecommerce, online travel, online marketing, financial services, healthcare, and oil and gas.
Panelists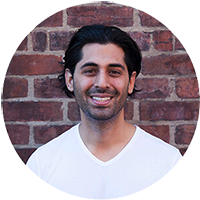 Karan Walia, Founder & CEO, Cluep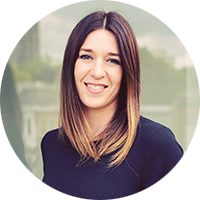 Stephany Lapierre, CEO, Tealbook

Steve Woods, Co-Founder, Nudge.ai

Bryan Smith, Founder & CEO, Think Data Works