RBC and Environmental Sustainability: Risks, Opportunities and Issues
When and where
Location
McMaster Skylight Room, Commons Hall 1280 Main Street West Hamilton, L8S 4L8 Canada
Description
Join Sustainable Hamilton and McMaster University on Friday, December 7th, from 8:00 – 10:30 am for this thought-provoking Breakfast Learning Forum.
Keynote:
RBC and Environmental Sustainability:Risks, Opportunities and Issues Management
Andrew Craig, Senior Manager Environmental Initiatives,Corporate Sustainability Group, Royal Bank of Canada will share his insights into environmental sustainability at RBC, focusing on water, sustainable communities, and creating positive outcomes when working with diverse stakeholders.
Presentations by:
Dr. David WIlkinson, Provost and VP (Academic), McMaster University -- Sustainability at McMaster University
Liz Nield, CEO of Lura Consulting -- Case studies in Effective Collaboration for Sustainable Communities
Joan Bell, Executive Director, Hamilton Conservation Foundation -- Win:Win Business - Environment Partnerships
Listen to experts explain their work on key social, environmental and economic issues
Watch as solutions take shape that satisfy multiple stakeholders
Learn from local business and NGOs about how the principles of sustainability can create common goals for you and your business stakeholders
Date: Friday, Dec 7, 2012
8:00 - 8:20 am Breakfast, Networking, Registration
8:20 - 10:30 Presentations

Place: Skylight Room, Commons Building

McMaster University
(Campus map at http://www.mcmaster.ca/welcome/campusmap.cfm)

Background

Royal Bank of Canada:
For the 12th consecutive year, RBC has been named to the Dow Jones Sustainability World
Index. In 2011, RBC was named one of the world's Global 100 Most Sustainable Corporations in the World, one of Canada's Greenest Employers, one of Canada's Best Diversity Employers,one of Canada's Top 50 Socially Responsible Corporations, one of Canada's Best 50 Corporate Citizens, one of Canada's Top 100 Employers and one of the Best Workplaces in Canada. RBC is also listed on the Jantzi Social Index, the FTSE4Good Index and the Canadian Carbon Disclosure
Leadership Index. (http://www.rbc.com/community-sustainability/)
Lura Consulting partners with our clients to achieve economic, environmental, cultural and social prosperity for present and future generations. We work with our clients, their partners, stakeholders, and communities to develop strategies, policies, plans and programs by promoting effective engagement in strategic planning processes.
Hamilton Conservation Foundation:
The Hamilton Conservation Foundation raises awareness, funds and resources for the important work ofthe Hamilton Conservation Authority. We invite those who cherish Hamilton's natural wonders to join us in protecting and enhancing them. Together we can leave a legacy for generations to come.

Sustainable Hamilton:

Sustainable Hamilton is a non-profit social enterprise dedicated to advancing measureable
progress toward sustainable prosperity in Hamilton by harnessing the energy and influence
of the business community. Through collaborative learning events, the Sustainable
Hamilton Reporting Initiative and other programs we inspire businesses and other
organizations to achieve greater economic success through sustainable business practices.
www.sustainablehamilton.ca.
Event Partner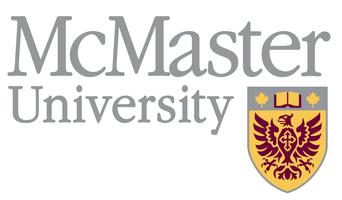 Sponsors
Keystone Sponsors

Corporate Sponsors