Sales Have Ended
Registrations are closed
Members and Board/Committee Member Discounts will be verified by the Membership Director.
Sales Have Ended
Registrations are closed
Members and Board/Committee Member Discounts will be verified by the Membership Director.
Description
Renfrew County ATV Club is proud to provide this service to our community with our certified CASI ATV RiderCourseSM Instructor.
RCATV is offering two full-day ATV safety courses Saturday April 26 and Sunday April 27 during Petawawa Showcase. The courses are intended for an audience of 12yrs of age and older, youth and adults. This course is for ATV and not intended for Side-by-Side or UTV/OHV vehicles. As a club-run community service with volunteer instructors, all proceeds from our ATV training series are re-invested directly into our Trail Warden and Trail Safety programs.
Class size of a maximum of 8

This special event course is intended for adults and youth over the age of 12
** for younger youth, or adults please email us and we can inform you of course availability


45 minute lunch at own cost


$125 for adults 18+, $85 youth cost

Riders must provide size-appropriate ATV that is licenced and insured and in safe working condition

Riders must provide protective equipment (helmet, gloves, eye protection, proper footwear) (** see registration form)

RCATV Members in good standing and their family Save 20%

RCATV Board and Committee Members Save 50% as volunteer appreciation (as approved by Membership Director)
Why a CASI ATV RiderCourseSM?
Based on the well-recognized ATV Safety Institute (ASI) program, this course includes discussions on protective gear, environmental concerns and local laws

Students increase their safety knowledge and practice basic riding skills (starting and stopping, turning, negotiating hills, obstacles, emergency stopping and swerving)

Controlled environment under direct supervision of a certified Instructor

Most current and hands-on ATV safety program in Canada

Supported and endorsed by COHV the Canadian Off Highway Vehicle Distributors Council and all ATV major manufacturers

This is a recognized and certified safety course for any youth planning to work in the outdoor workplace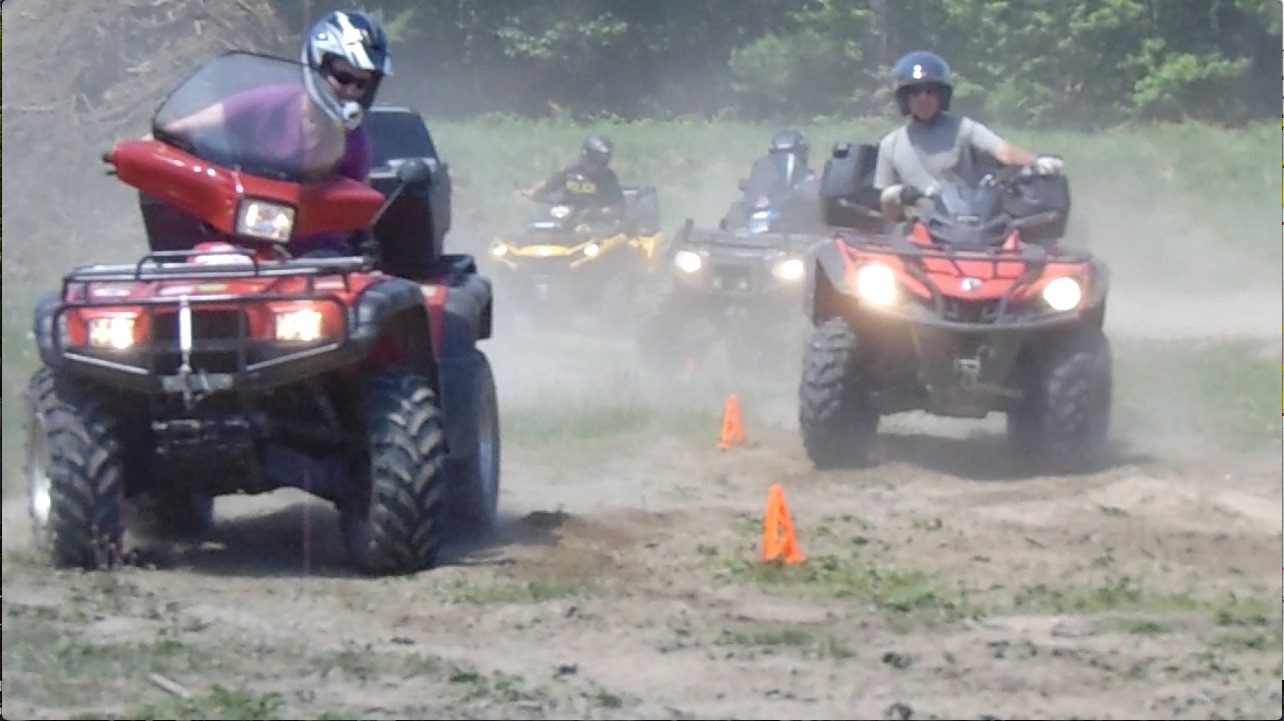 Interested in taking a course as a family, or at another time?
Individuals 6 years of age and older may take the RiderCourseSM. Riders younger than 16 are restricted to ATVs of the appropriate size recommended for the rider's age. There are special teaching provisions for students under 16 years old, and parents are encouraged to attend as well. Students younger than 12 participate in separate classes and a parent must be present during the entire course. Please contact president@renfrewcountyatv.ca for more details. http://www.atvquad.ca/en/ontario/ and use RCATV in the Recommended By field to register you on a local course.
About Our Instructor
Stephen Hebb, is the current Vice-President and lead for rider and trail safety for RCATV. He completed his AQCC CASI Instruction in 2017. Stephen is a former military member whose lengthy career included a number of public safety related occupations including Firefighter/Paramedic and Emergency Medical Technician, Medical Services Officer with Red Cross, Canadian Armed Forces member as a Medic, Occupational Health and Safety and Public Health Manager.
About our Training Course
The course is being provided in partnership with the Town of Petawawa and located in the "back 40" in a specialized course directly behind the Civic Centre at 16 Civic Centre Road.