RDV Hacking Health Québec - Exemples pratico-pratiques de l'IA en santé
Description
Exemples pratico-pratiques de l'IA en santé
L'intelligence artificielle (IA) n'est plus une technologie du futur, mais présente de plus en plus dans les sphères de notre société. La démocratisation de l'IA se répand à toute vitesse et la santé est un justement un domaine où cette technologie peut potentiellement avoir un impact important au niveau de la population. Marc-Alexandre Paquet, scientifique des données chez Momentum Technologies, nous présentera des exemples pratico-pratiques d'applications IA en santé et comment il est capable d'entraîner ses réseaux de neurones d'IA pour répondre rapidement à des problèmes autrement trop fastidieux à résoudre par l'humain. Marc-Alexandre démontrera également la grande valeur des données ouvertes en IA, toutes sphères d'activités humaines connues. Cet événement aura lieu dans le cadre de la 4è Semaine numériQC présentée par Radio-Canada.
Conférencier: Marc-Alexandre Paquet, Data Scientist, Momentum Technologies
Séance d'idéation
Cette conférence sera suivie d'une présentation de projets innovants en santé, et des défis auxquels leurs équipes de réalisation sont confrontées. À la manière d'un « micro ouvert », Quelques groupes intéressés viendront ainsi présenter projets et enjeux, et échangeront en séance plénière avec la salle afin de trouver ou d'identifier des pistes de solution ou d'exploration.
Hacking Health Québec souhaite ainsi offrir un espace informel et convivial afin de débuter ou de poursuivre des réflexions quant aux défis d'innovation en santé soulevés par la communauté de personnes intéressées tant à Québec ou Lévis – voire au-delà! L'activité se veut également une occasion de réunir des acteurs issus de divers milieux autant que de solidifier le réseau local.
Vous souhaitez intervenir à cette occasion? Contactez-nous :

quebeccity@hackinghealth.ca

.
Cette séance sera suivie d'échanges informels et de réseautage.


A l'occasion de cet évènement à la Brasserie la Korrigane, une consommation est offerte avec votre billet (voir les détails dans la section ticket)
Horaire du rendez-vous d'avril 2019

18h00 - Accueil des participants
18h15 - Présentation "L'intelligence artificielle en santé" par Marc-Alexandre Paquet

19h15 - Séance d'idéation
20h00 - Échanges informels et réseautage
Le rendez-vous d'avril 2019 d'Hacking Health Québec se déroule dans le cadre de la 4è Semaine numériQC présentée par Radio-Canada.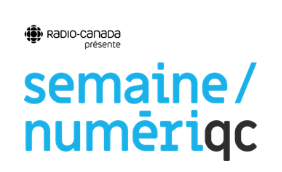 À propos de Hacking Health Québec
Hacking Health Québec est une initiative citoyenne appuyée par divers organismes et organisations issues des milieux des affaires, de la santé et de la recherche de la grande région de Québec.
Pour plus d'informations : http://hacking-health.org/quebec/
Sachez que lors de nos événements, des photos et des vidéos peuvent être prises afin de servir à des fins promotionnelles futurs de Hacking Health Québec ainsi que du mouvement Global. Si vous ne souhaitez pas que votre image soit utilisée, veuillez vous signalez aux organisateurs.
Organizer of RDV Hacking Health Québec - Exemples pratico-pratiques de l'IA en santé
*English will follow
Hacking Health est un Organisme à But Non Lucratif International né au Canada (Montréal) en 2012. 
Hacking Health rassemble les parties prenantes de toutes les sphères de la société, pas uniquement des soins de la santé. Nous avons pour mission de catalyser la collaboration en permettant aux principaux acteurs impliqués de co-créer des solutions innovantes, concrètes et répondant aux défis de la santé.
----------------------------------------------------------------------------------------------------
Hacking Health is an International Non Profil Organization born in Canada (Montreal) in 2012. 
At Hacking Health, we bring together stakeholders inside and outside the healthcare sector, we catalyse and empower them to build innovative, meaningful solutions to healthcare challenges.