Event Information
Refund Policy
Refunds up to 7 days before event
Eventbrite's fee is nonrefundable.
About this Event
Make sacred the wisdom and magic of your Body Temple by remembering your ancient Divine Feminine voice.
Ancient women had more opportunity to move in flow with nature, and so were able to use simple tools to deepen their intuitive oracular knowing.
As time moved on, many of these practices were lost.
We now have the opportunity to re-align with our embodied Divine Feminine magic as Creatrix - to Create New Worlds Back into Existence.
To remember the fullness of who you are and the truth of your sovereign light.
Over the course of two Ceremonies and a Witness Circle, Neo-Ceremonialist Christine Pensa will weave together ancient practice with the crystalline light codes streaming into the planet in the now — holding open a doorway for you to step into a deeper relationship with the divinity of your Body Temple through breath, movement, sound, shamanic journeying and light frequencies.
Here, you are held in the safe and sacred container of the Divine Cosmic Mother.
WHY THIS WORKSHOP MATTERS
The ritual, practice and community of sacred circles have always been a powerful means for breaking through past constructs and tuning into what is calling to be embodied through our divine and physical presence.
Each of us here now has chosen to incarnate on our beloved Earth at a pivotal time in our history.
As the collective calls for the dismantling of old systems, an archetype that is powerfully rising back up is that of the Divine Feminine in her original form as Cosmic Mother Creatrix.
As we, women, release the limitations of false programming and outdated belief systems, including automated chatter, we begin once again to hear and receive the truth of who we truly are as Divine Beings.
Through ancient remembered practice, we reclaim our own body's knowing and the sovereignty of our Divine Feminine expression.
This uncovering of the divinity of self moves us into a more embodied and powerful self-love, so that we may firmly step into our role as the creatrix's of the new world.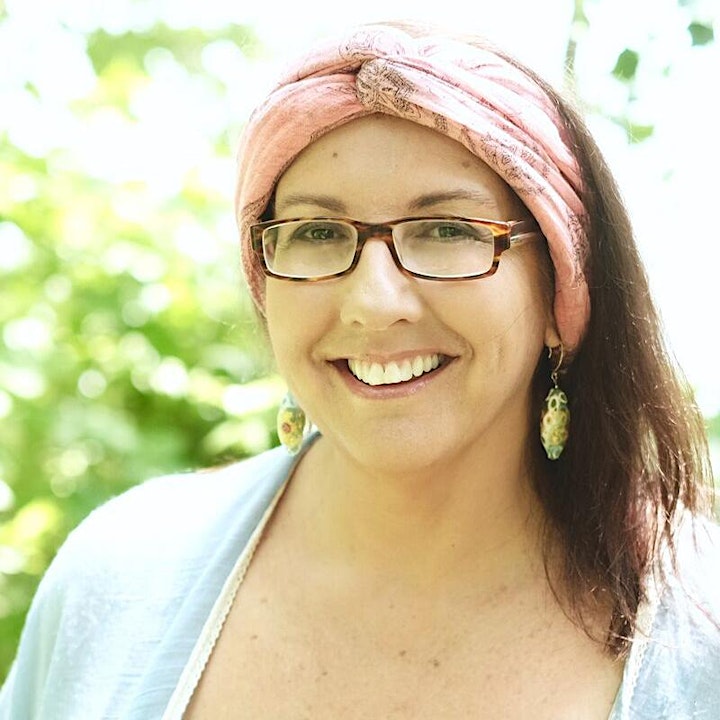 MEET CHRISTINE
Christine Pensa is a Neo-Ceremonialist, Wayshower, Shamanic Practitioner and Visual Artist who is trained in several Shamanic traditions, including the Foundation for Shamanic Studies, the Qero tradition and the Myrrophore lineage.
Most of her current work is linked to her studies of DNA the Divine Genome and The Path of Pollen (a tradition arising from the lineage of the Oracular Bee Priestesses, also known as the Lyceum).
Christine co-hosts The Awakened Woman Self Care podcast and is the co-creator of the Soul Discovery Coloring Book, published by Mango.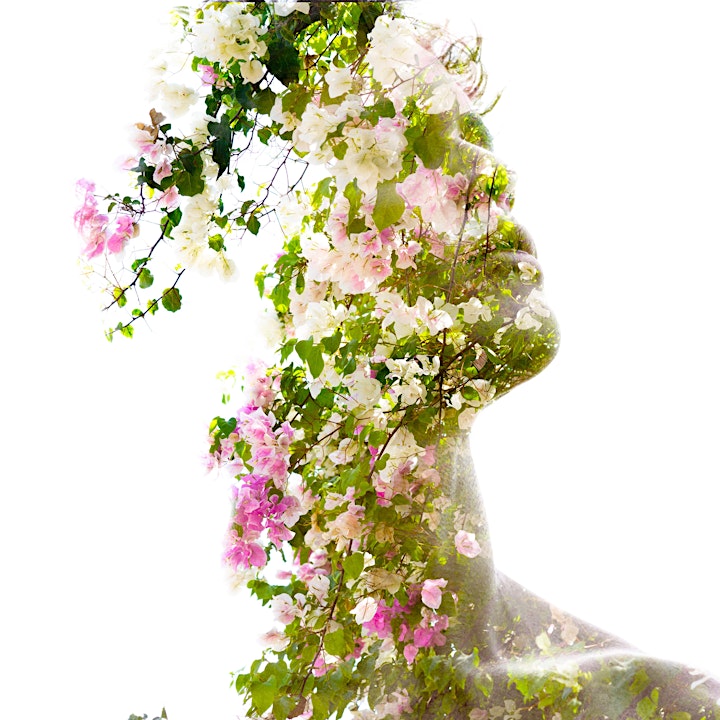 WHAT THIS WORKSHOP COVERS
First Ceremony
Consecrating the Body Temple to flow(er) into your Divine Feminine Magic
Held in the container of sacred circle, you'll be led through a guided Shamanic experience to more deeply tune into your Body Temple - the inner sanctum of you - in order to step into your next level of divine feminine self-love.
TAKE-AWAY: You will receive an outline for a suggested daily practice, to support you in the deepening of your journey through self-temple and own ancient remembering of self-sovereignty.
This first ceremony is offered on Wednesday August 26th at 7pm EST.
Second Ceremony
Stepping into Your Divine Feminine Lineage of Light as the Creatrix
Held in the container of sacred circle, you'll be guided to bring the amplified awareness of your Divine Feminine embodiment as archetypal Creatrix onto new Earth.
From here, you'll be led through a guided Shamanic experience for integrating your ancient wisdom into your new sovereignty—standing firmly and powerfully on Gaia.
TAKE-AWAY: You will receive an outline for a suggested practice, to support you in the release of outdated programs and paradigms, to reveal your wholeness.
This second ceremony is offered on Wednesday September 2nd at 7pm EST.
BONUS: The Witnessing Cirle
Two weeks after our second ceremony, we will gather in Sacred Circle once again, to witness* one-another in our radiant Divine Feminine Power.
The Witnessing Circle will be followed by a Q & A period, where you'll have the opportunity to clarify your understanding of any of the practices shared in ceremony or as take-aways.
This third ceremony is offered on Wednesday September 2nd at 7pm EST.
BONUS: 20% Off
Register for Embodying Balanced Harmonics before August 14th and get a 20%OFF discount code to be used towards crystals, ascension jewelry and energy tools from Shaman Sisters Online Store.
Valid from August 14th to August 28th. No minimum or maximum spend. Unlimited orders.
MOVE INTO NEW EARTH
New Earth is a heart-based journey.
As sacred beings and fractals of Source, we have chosen this moment in time to embody on the Earth, so that we may Master our own reality and co-create the new one.
Divine Feminine beings in embodied form are the front line way showers of the Cosmic Mother Creatrix energy.
Now is the time for us to come together, know, embody and amplify our archetypal role as Creatrix. This workshop is intended for that.
Now is the time to support and empower one another to take the next step towards individual and collective mastery of our Divine Nature. This workshop is intended for that.
Join us, and let's step into New Earth as one sovereign and divine power.
DATES & DETAILS
This workshop will be delivered via Zoom over the course of two ceremonies and a Witnessing Circle: 
Wednesday August 26th, 2020 at 7pmEST
Wednesday September 2nd, 2020 at 7pmEST and 
Wednesday September 16th, 2020 at 7pmEST
Can't make a date? That's ok. It will be recorded and delivered straight to your inbox, alongside a slideshow for each of the three modules. 
The financial exchange for this event is $140CAD.
However, if you are resonating strongly with the subjects that will be covered and simply cannot attend because of your current financial situation, we impart you to contact us at admin@shamansisters.com with your unique circumstance!
We strive to create space for all, regardless of socio-economic status.
If you have additional questions that have not been answered on this page, please visit shamansisters.ca/embodying-balanced-harmonics or contact us at admin@shamansisters.com and Abi will respond to your email within 48 hours of receipt.
In gratitude and love,
Shaman Sisters <3
Date and Time
Location
Refund Policy
Refunds up to 7 days before event
Eventbrite's fee is nonrefundable.