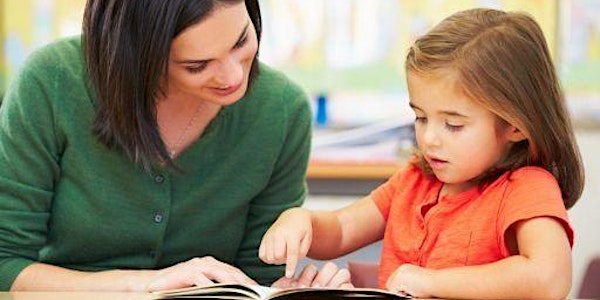 Read On Summer Tutoring: 2022 - Session 1: July 4 - 16
Boost your child's literacy, math, and French skills with one-on-one tutoring! We have multiple 2-week sessions.
When and where
Location
Brantford Public Library 173 Colborne Street Brantford, N3T 2G8 Canada
About this event
*** Registration begins Saturday, June 4 at 9:30 am ***
What is the Read On program?
Read On is a tutoring program that helps children improve their reading, math, and French skills, along with learning how to develop good study skills and habits. Each child is paired with a Read On Tutor and receives 45 minutes of daily tutoring over the course of the two week session.
2-week sessions available (register for the session on the session event page):
July 4 – 16: https://www.eventbrite.ca/e/353885259337
July 18 – 30: https://www.eventbrite.ca/e/354584661267
August 2 – 13 (Monday is a Holiday): https://www.eventbrite.ca/e/354612003047
August 15 – 27: https://www.eventbrite.ca/e/354627369007
*If directly clicking the link does not work, copy & paste it into your browser's search bar.
We run multiple sessions throughout the summer. Our tutors are university students who have a special interest in education. This program is offered at both the Main Library (173 Colborne St.) and the St. Paul Avenue Branch.
The Read On program celebrates over 30 years of helping children in Brantford practice and build on their reading, math, and language skills!
Is my child eligible?
Children entering grades 2 to 6 in September 2022 are eligible for this program.
All tutors have had considerable experience in working directly with children and receive intensive training before the program begins. Please note, however, this program is not designed (nor are the tutors qualified) to teach children who have been classified with special needs.
How do I register my child?
Registration will begin online starting Saturday, June 4, 2022 at 9:30 a.m. In person and phone calls will not be accepted.
If you are unable to commit to an in-person session and would like to explore alternate arrangements, or have further questions, please feel free to reach out to us at readon@brantfordlibrary.ca, 519-756-2220 ext. 3336, or visit our website!
*Please note that at this time we are only allowing one session per child. Please do not register your child(ren) for more than one session or all of their registered sessions will be removed.
**Absence Policy: If your child is absent for 2+ consecutive days, they will be removed from the program.