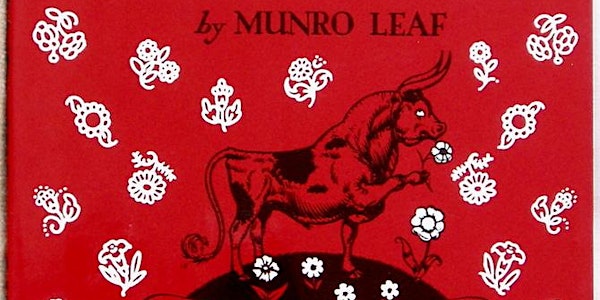 Read to Speak Book Club Meeting
When and where
Location
Toronto Public Library - Sanderson6 327 Bathurst Street Toronto, ON M5T 1J1 Canada
Description
We hope you can make it to our next Read to Speak Book Club meeting. Please find the details below!


Date: Friday January 26th
Time: 1 - 3pm
Location: Sanderson Library (Bathurst & Dundas)
Title: The Story of Ferdinand
Author: Munro Leaf
Get ready to speak! Think about your answers to these questions:
1. The book talks about these themes. Give examples from the book.
Themes:
Pacifism
Self-Contentment
Individuality
Staying true to your nature
Challenging the status quo
Steadfastness & determination
Peace over violence (War)
2. What does the expression "jump to a conclusion" mean? It means you judge without evidence or you assume something without knowing the real truth. Sometimes we jump to conclusions about other people. For example: If you see someone with an Asian face, you assume they were born in Asia.
Do you jump to conclusions a lot?
Give an example of a time that you jumped to a conclusion and you were wrong.