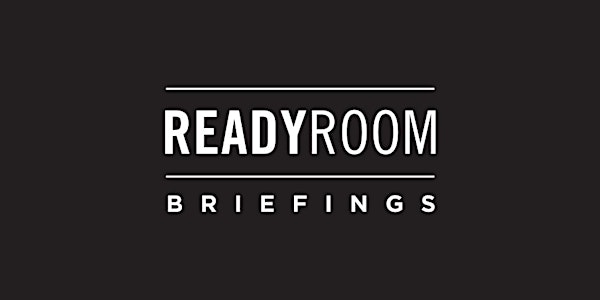 Ready Room Briefings: November Session
When and where
Location
Global Relay Communications 220 Cambie Street Vancouver, BC V6B 2M9 Canada
Description


Briefing
The November session of Ready Room Briefings will focus on application security through containerization. We have invited two great speakers who will present separately and then hold a town hall discussion with the Ready Room Briefing community.
Ready Room Briefings: Schedule
6PM - Social Hour and Dinner
7PM - Briefings
8PM - Town Hall/Social


Speakers
Do Containers fully 'contain' security issues? A closer look at Docker and Garden
Farshad Abasi - CTO of Mirai Security
Container technology has been around in various shapes or forms for sometime; however, the recent arrival of Docker, Garden and other providers of a lightweight option to virtualization has put the "container" buzzword on top of most DevOps' toolkits. As usual, what has been overlooked is security and potential issues that can come about as a result. This presentation takes a closer look at a few of the more commonly used container technologies today (Docker and Garden), associated potential security issues, and security best practices.
Running Docker for Fun and Profit
Ivan Butler - CEO of Compass Security
To address the massive shortfall of skilled security professionals and also help developers code safer, Compass Security has built Hacking-Lab, a training platform designed to teach anyone the actionable skills needed to be effective in cybersecurity. Hacking-Lab aims to train users the way the most elite hackers train, by leveraging active computer security challenges and "Capture the Flag" (CTF) contests. Historically, the vulnerable network was based on ESXi technology and is now shifting in the direction of on-demand micro- and Docker services. In this talk, Ivan will share what he learned from ESXi to Docker and let you glimpse behind the scene of Hacking-Lab 2.0.
Event Details
Global Relay has generously donated their space for us to host this event and B33R!
Good snacks will be provided
We have very limited seating of 30 attendees, this event will sell out
Attendees should arrive promptly as access into the building will be restricted after 630PM
THERE WILL BE NO WALK-INS ALLOWED, you must register before hand