Get a taste of Steveston Salmon Festival's Salmon Bake at home with a ready to cook salmon dinner for 4!
About this event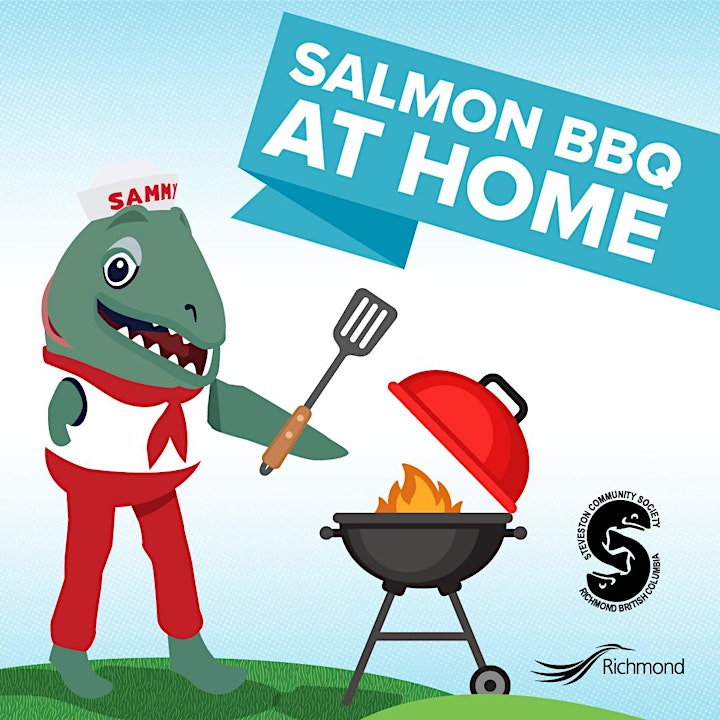 Preorder your ready to cook salmon dinner for 4 for only $35.00! ($50.00 value)
This event supports the Steveston Community Society and Richmond Agricultural and Industrial Society fundraiser in honour of the Steveston Salmon Festival.
This is a preorder, drive thru pick up event ONLY. Preorders available until 11:59pm on June 22, 2021. PIck up is by drive thru only on June 30, 2021 across from Steveston Community Centre at 4320 Moncton St (cross street Easthope Ave) Register for available pick up times.
Packaged by Canfisco and Save On Foods; includes a 1.2lb (approximate weight) salmon fillet, potato salad, green salad, dressing, 4 buns, 4 drinks, 1 large bag of potato chips and more. All items will be packaged in a reusable insulated bag with wipes and sanitizer for clean up.
No refunds, substitutions or exchanges. Limited quantities available and no onsite sales on June 30.
Commemorate Canada Day and Steveston Salmon Festival at home this year - we hope to see you in person at the festival next year!